October 6, 2012
Yellowglen House
|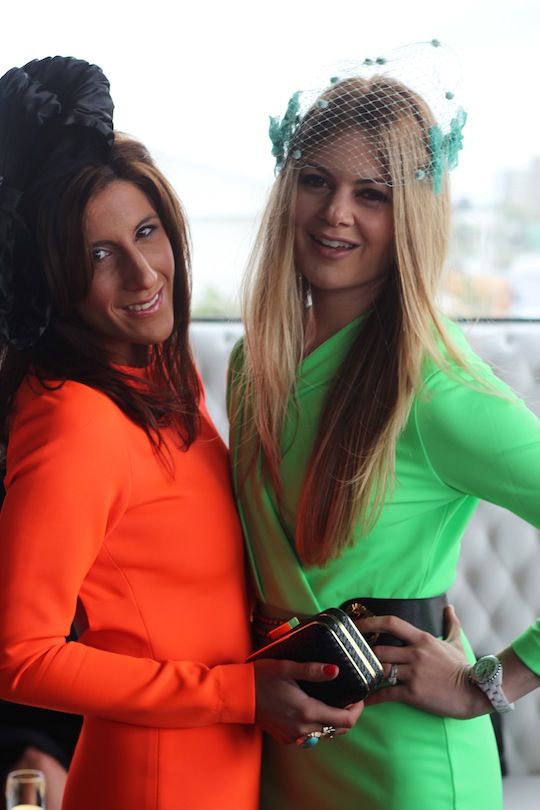 Lana Wilkinson and I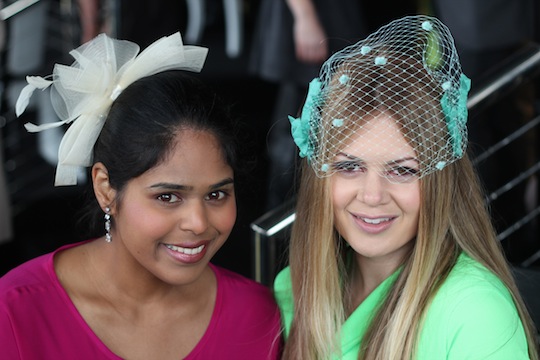 My date for the day Rochelle Currie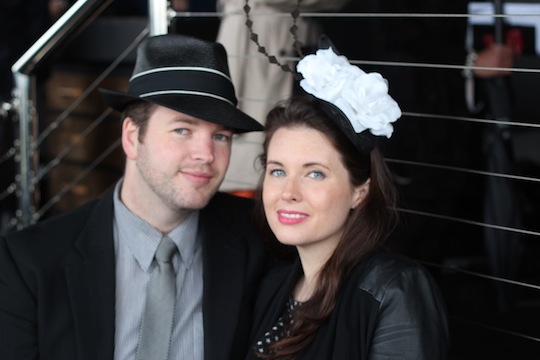 Sarah Wilcox from Style Melbourne and her husband Ben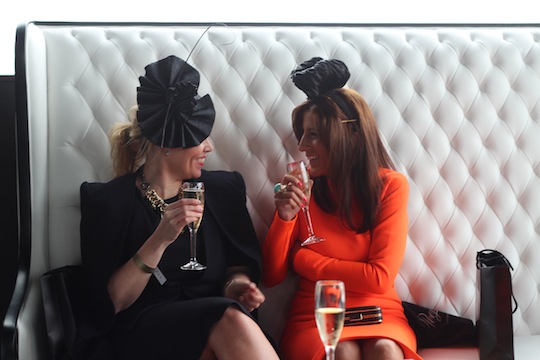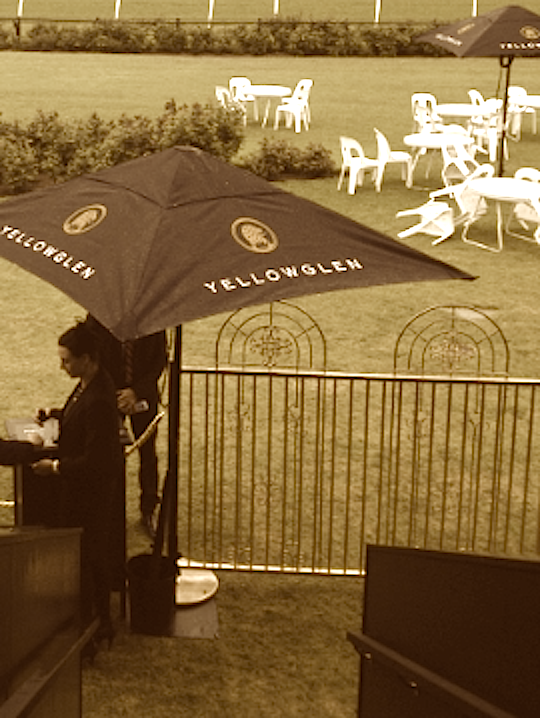 And so it has begun, 2012 Cup Carnival kicked off today with the Yellowglen Turnbull Stakes. I love this time of the year because it gives me free reign to express myself through fashion and it also challenges me to do this but also to a struck criteria as lady like elegance (with an fashionable Jess Dempsey edge)
Doing it in style in 10 degrees, rain giving my hair extra bounce and goosbumps on my one exposed arm, I was fortunate enough to be enjoying the day in the Yellowglen house marquee, the first preview for the Cup Carnival. A stung 3 storey marquee on the front lawn east overlooks the race track and will be a privilege for the fine-dressed race goers.
I toasted to the beginning of a wonderful racing month ahead, sipping the most amazing rosé I have ever had and admiring the pops of colour on the ladies in the marquee for an otherwise array of 'Melbourne-style' black outfits. It seems my Aqua neon green dress (yes, you have seen me in this before) was a hit amongst the photographers as I was snapparazied by several photographers, obviously with a great eye for fashion 😉 and was paired with the fabulous stylist Lana Wilkinson who also wore an Aqua dress in neon orange.
Be sure to look your finest during the Carnival ladies, as stylish and graceful racegoers will be presented with a solid gold key pendant to 'unlock' a private booth in Yellowglen House.
Dress: Aqua, Headpiece: Mimco, Belt: Karl Lagerfeld from Parisian Street Society