August 29, 2018
White sneakers you will love
|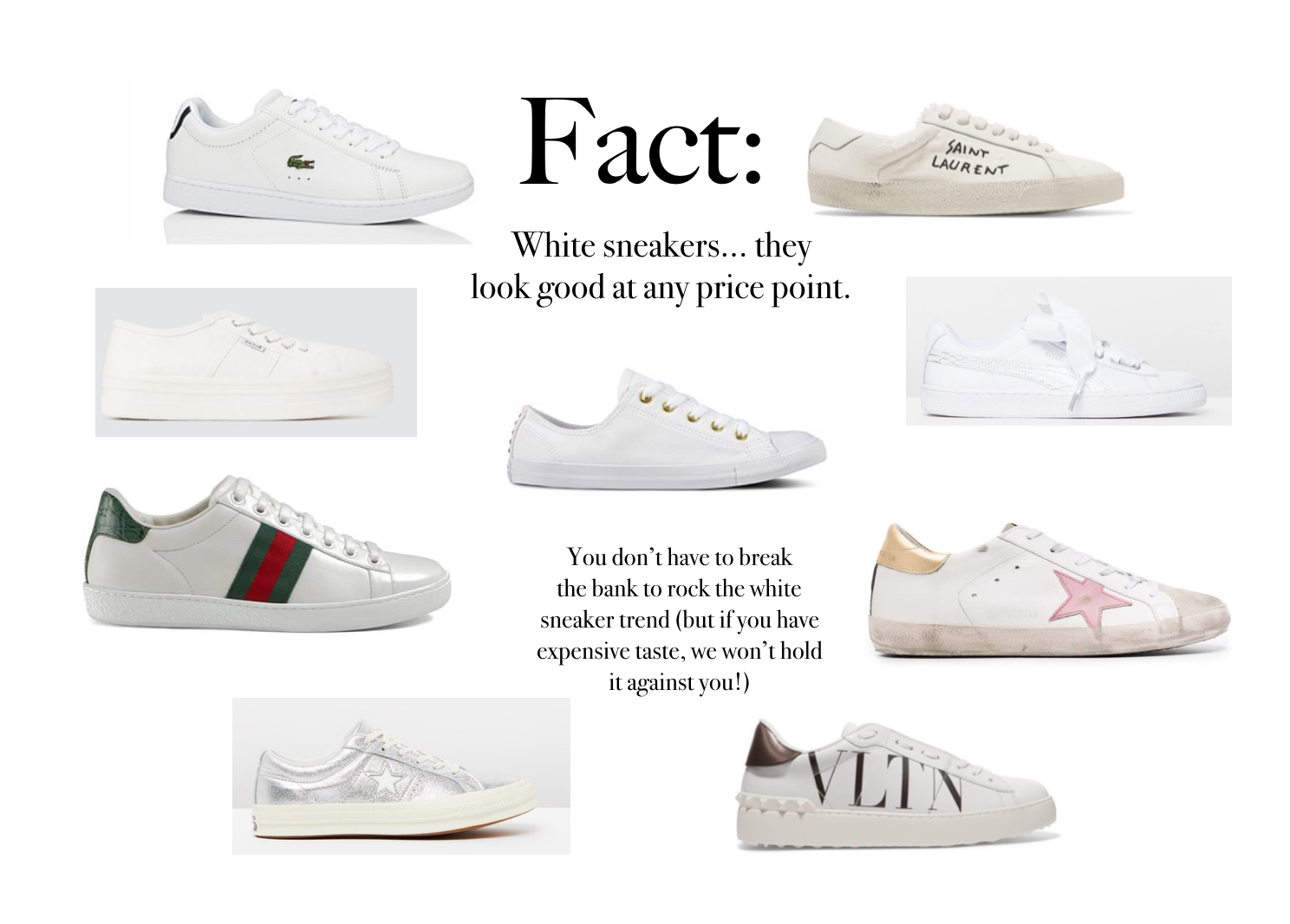 Fact #2: I wear my white sneakers (Gucci or Seed) 7/7 days a week, I have definitely got my dollars worth out of my Gucci ones… ahem.. Josh, if you are reading this!!! I wear white sneakers with jeans, leggings, activewear, skirts, shorts and dresses and as a busy mum, they keep me stable on my feet as well as looking cool!
I found a good bunch of high priced, mid and low priced sneakers that I think are ALL attractive and whether they are under $100 or over $1000 if they suit you and your style, get them I say, you will never be judged for not having Gucci sneakers, and if you are, then you need to surround yourself with nicer people!
Click the arrows left or right to see more sneakers and click on the actual ones you like and you will be taken to the retailer to shop.
FYI the featured shoes above are also in the slide show below xox

shop the post

@jessdempsey feed
This error message is only visible to WordPress admins
Error: No users set.