May 10, 2017
Update your desk space with Etsy Australia
|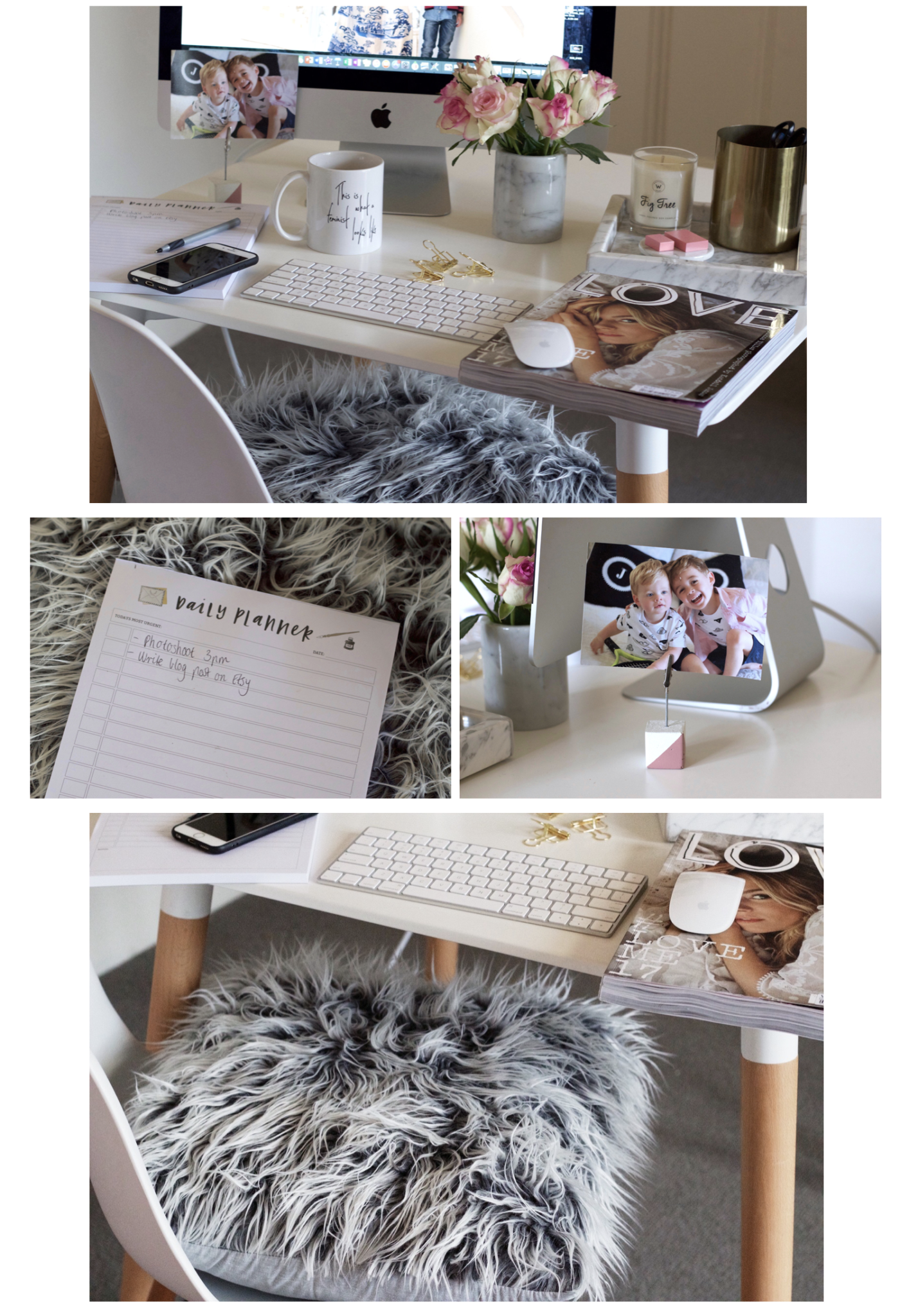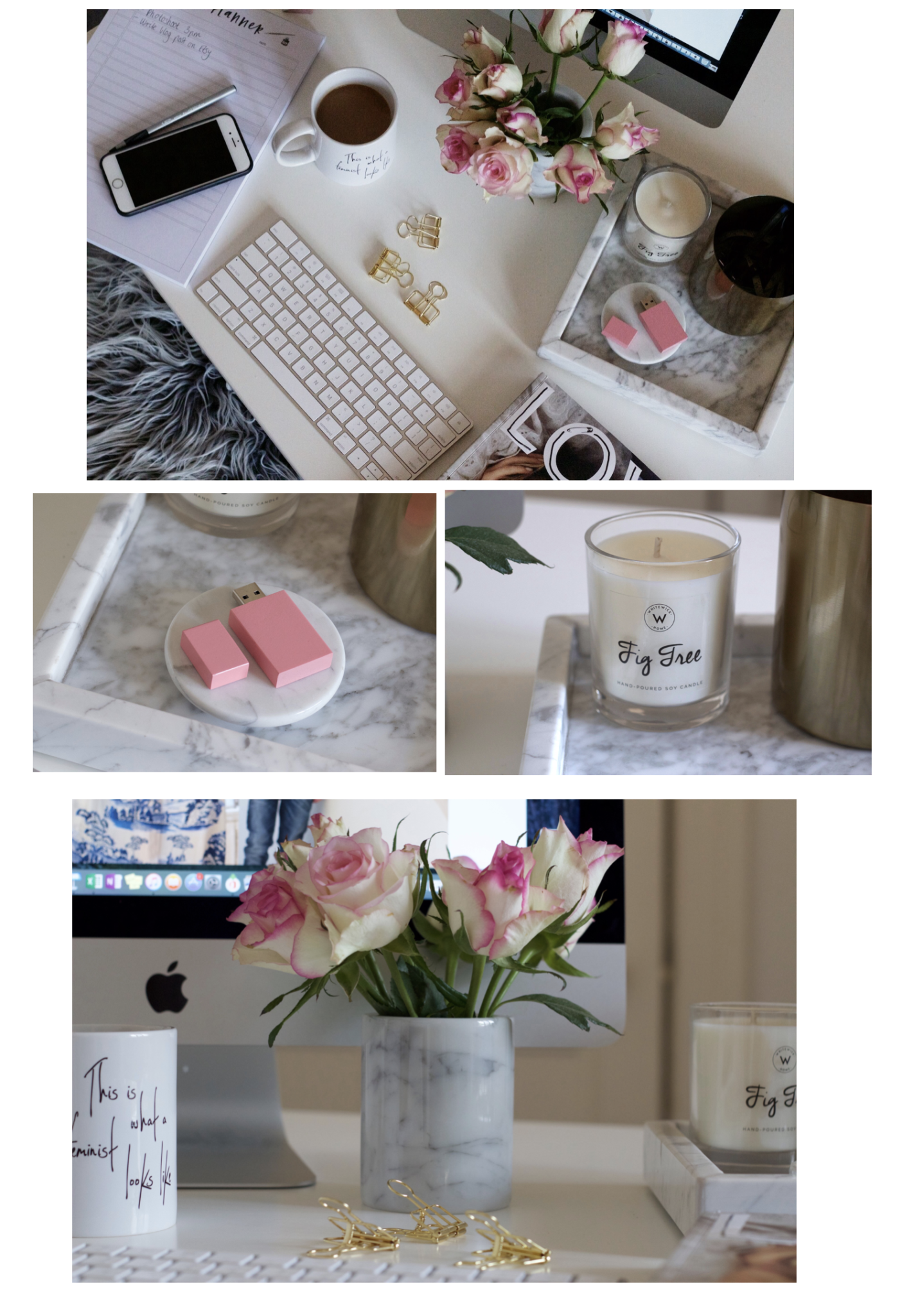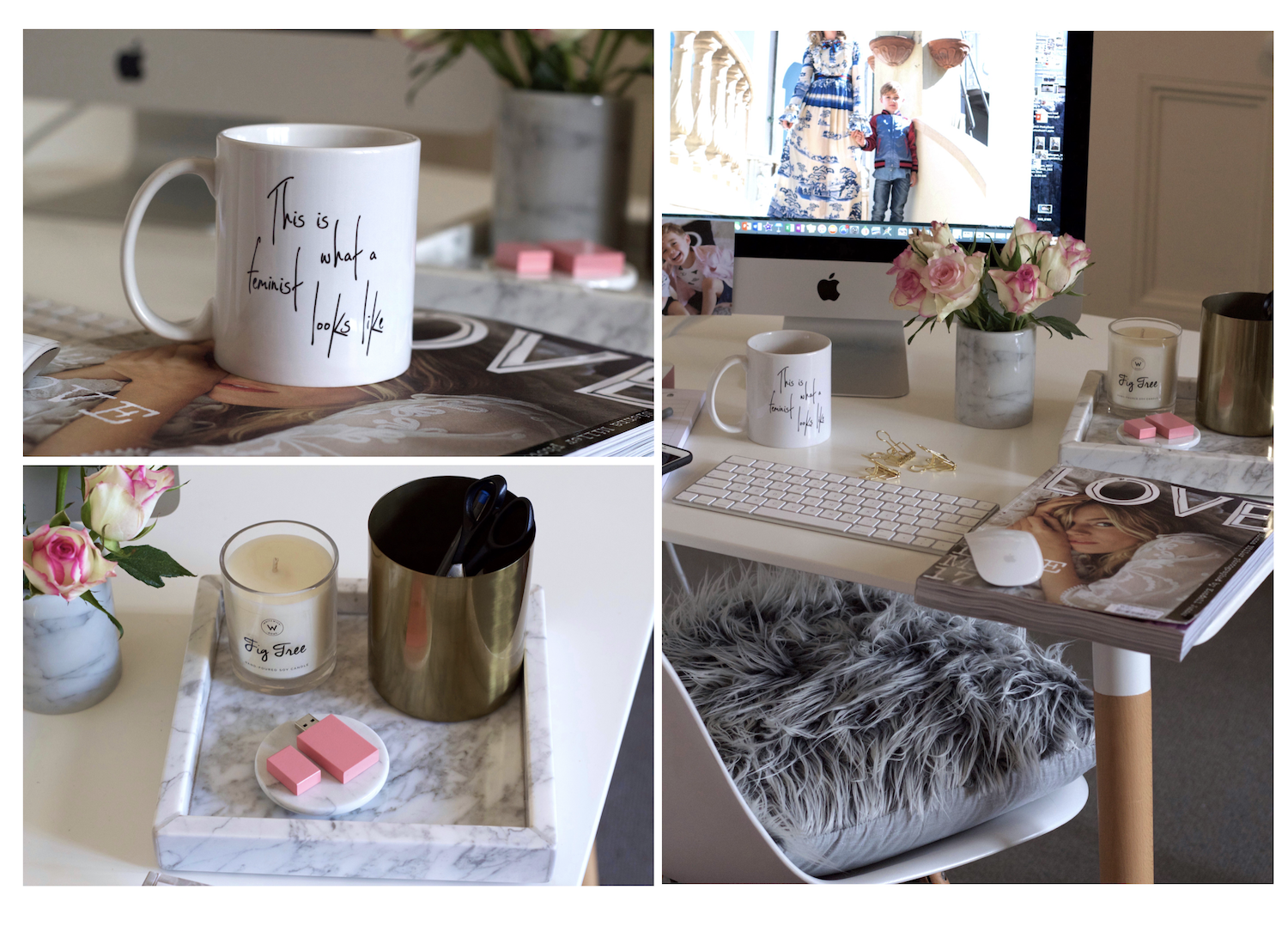 I have mentioned a couple of times recently that I am starting to get into the homewares thing. I have always been a 'fashion-only, fashion-is-lyf' kind of girl but, as we mature, have two children and have been married for nine years, our tastes start to change, we are wiser and we have homes to furnish. We recently had our plans drawn up for our home renovation and hope to start the renovation process within the next three years. Until then, I have been doing little mini make overs to each room in my house and this time, it was my office.
I wish I took a 'before' photo, because you would have seen (or not have seen) a desk piled up with papers, bills, notes, pens, receipts, cords and so forth. It was time for the minimalist in me (whom I had to dig deep to find her by the way, I am far from minimal) to take over, de clutter and create a fresh, clean and fun work space for myself that I would enjoy being at for my three work days a week (and nights when kids are in bed.)
I was lucky enough to team up with Etsy Australia to achieve this. First up, my question to you is, have you been on Etsy? No, like, have you really been on Etsy? Those of you who can answer "yes" would know that searching on Etsy is like eating a packet of Tim Tams that never runs out. It gets better with every click, you open twenty tabs of things that you love and by the time you look up and take a breath, you have been deep in the Etsy site for, oh I dunno, about two hours?
For me, after my first time on Etsy Australia, I was on there for hours but lost focus on what my mission way. So, the next morning, I had a plan, write a list of what I wanted to search for, open the Home & Living tab, search that item and ensure to always go to the left hand bar and click 'Australia Only'. This tactic had me flying through my shopping, I discovered some hidden gems on there such as the marble pieces I picked up (ahhhh they are divine) and then quirky things that I never knew I needed until I saw it, such as the concrete hand made photo stand (could be used for place card holders.)
So let me talk about my new, fresh and I must say beautiful desk in my office. The theme, so I could narrow down me decisions and searches was a GOLD, PINK and WHITE/MARBLE colour palette
Brass Planter (HERE): I first up needed something to store my pens, measuring tape, scissors etc in and I wanted something unusual. I searched for 'vase's' and also empty planters and this grog brass baby popped up. Found at Lustere Living
Mug (HERE): I thought a little feature mug might be cool to have on my desk, I work from home, so making a tea or instant coffee is a common occurrence. Found at Ruby Ridge Studios
Gold Planner Clips (HERE): I have seen a few bloggers use gold paper clips in their flat lays, so I kind of just copied them. Who doesn't need them though? Found at Hobby Hoppers
Marble Vessel (HERE): Oh she is a beauty, I saw her and had to have her. Originally I thought I could put my pens in it but then I thought there was a lot I could do with it. I use it as a vase but come Easter, I could fill it with little eggs, or even with beauty brushes or make up! A great flat lay piece if you are into that! Found at Candle Lit and Co
Candle (HERE): I knew I had to have a candle on my desk, so I scouted some candle brands that had lovely, minimal yet unique labels on them. This soy hand-poured candle got me immediately, also because fig is my favourite fruit! Found at Whitewick Homes
Square Marble Tray (HERE): On the top of my list was a marble tray and this one was perfect! It arrived so fast and when I opened it, it was love at first sight! Another great flat lay prop if you are looking for one. I wanted it to add a bit of depth or height to my table by placing the candle on it and some other objects. Found at Lustere Living
Grey Fur Cushion (HERE): I sit on a cushion on my desk chair and I wanted to spice things up. I thought a fluffy cushion would give texture to my desk, so I searched and I found! Love it! Found at Lustere Living
Photo Holder (HERE): It's not a desk without a photo of my boys. I originally looked for a photo frame but decided it would be too bulky for my small desk. When I found these concrete, hand made and painted holders, it was just perfect! I chose the pink for my colour palette. Found at Shop Knick and Knack
Daily Planner Notepad (HERE): I am a scribbler, I needed something that was large, something that was a notepad and not a book and that could help me in some way to keep on top of things and remember. I couldn't have found a more perfect notepad for me! Found at In the Daylight Shop
Wooden USB Stick Pink (HERE): I do love looking at all the new tech things available, Etsy have some really cool innovative things to find and I came across this hand made USB stick. I thought it was super cool, a nice pop of colour and will come in handy often. It also has little magnets between the lid and the USB so the lid stays on the connector stays in tact (lots of colours and designs available). Found at Little Love Boxes
Links to some great Etsy Australia Home pages (Click on the links below and dont forget to click the AUSTRALIA ONLY tab on left hand side bar in each category):
INTERIOR DESIGN TRENDS
LITTLE LUXURIES
TRENDING INTERIORS
DRESS YOUR DESK
I hope I have inspired you to perhaps, spice up your desk, home and to check out the huge selection of hidden gems on Etsy, that are unique and not saturated in the market. Shop my pieces above in the descriptions or below in the images, I added a few more great things that I came across also! xox
Thanks to Etsy for sponsoring this post xx
shop the post

@jessdempsey feed
This error message is only visible to WordPress admins
Error: No users set.