February 24, 2017
Tommy Hilfiger x Gigi
|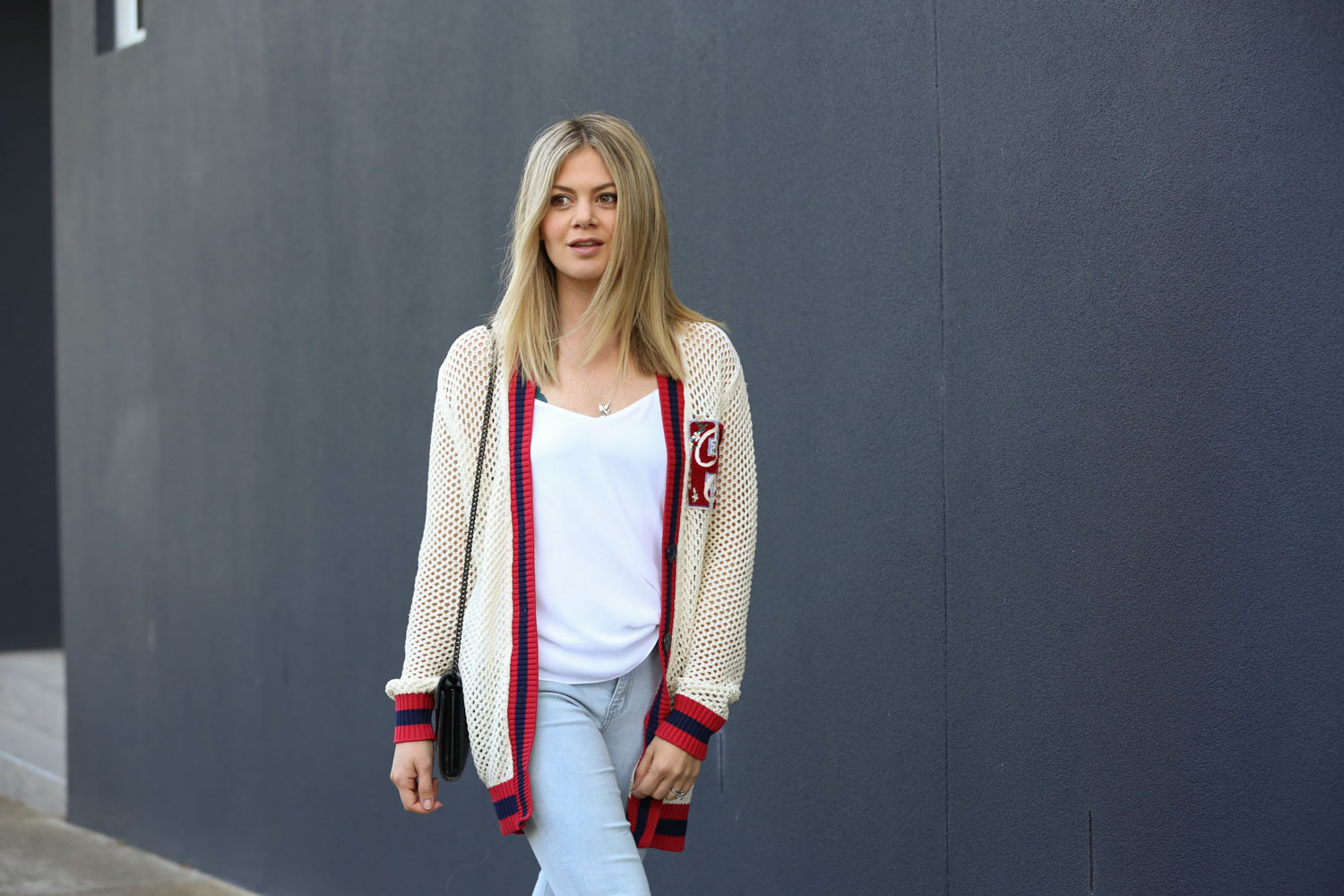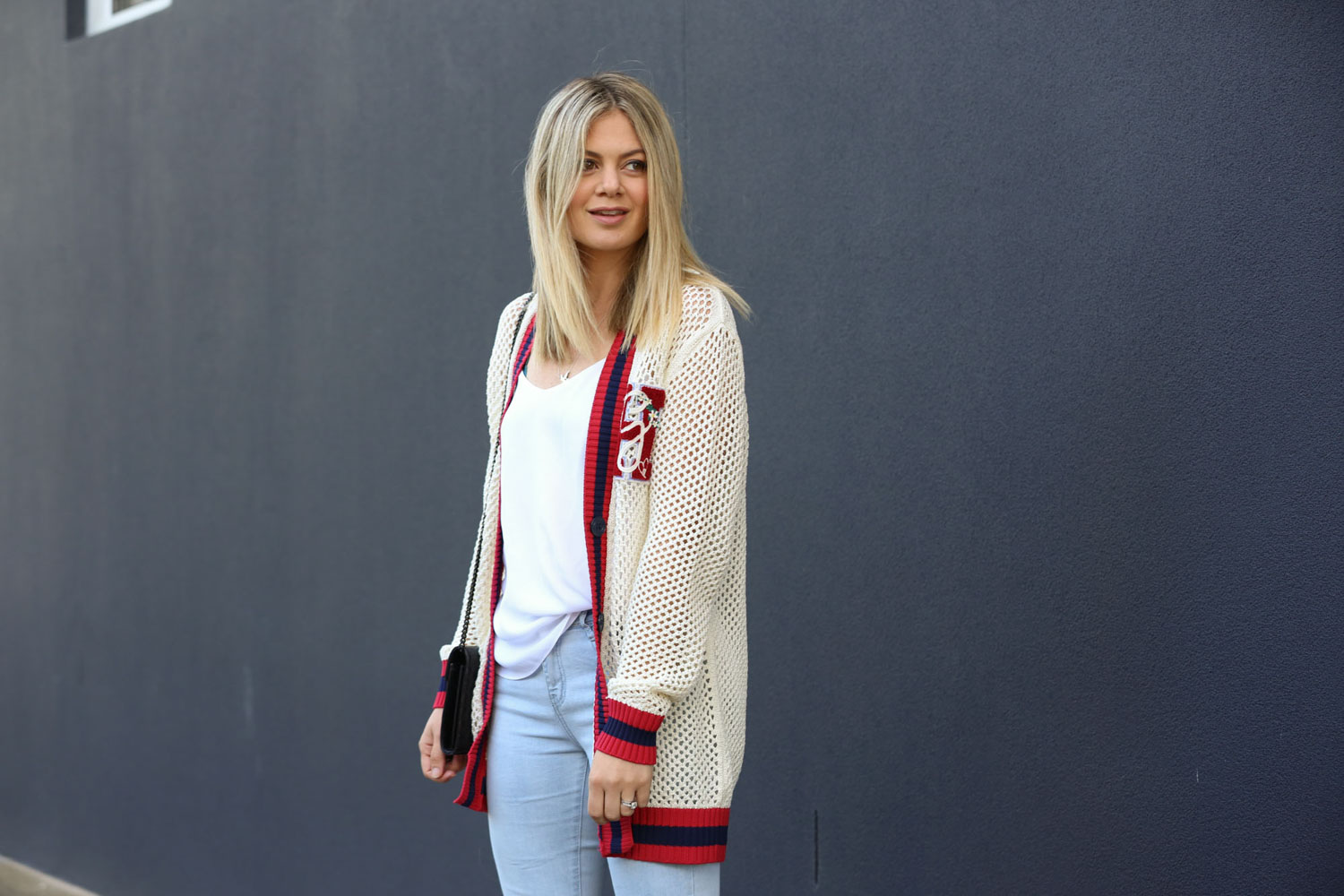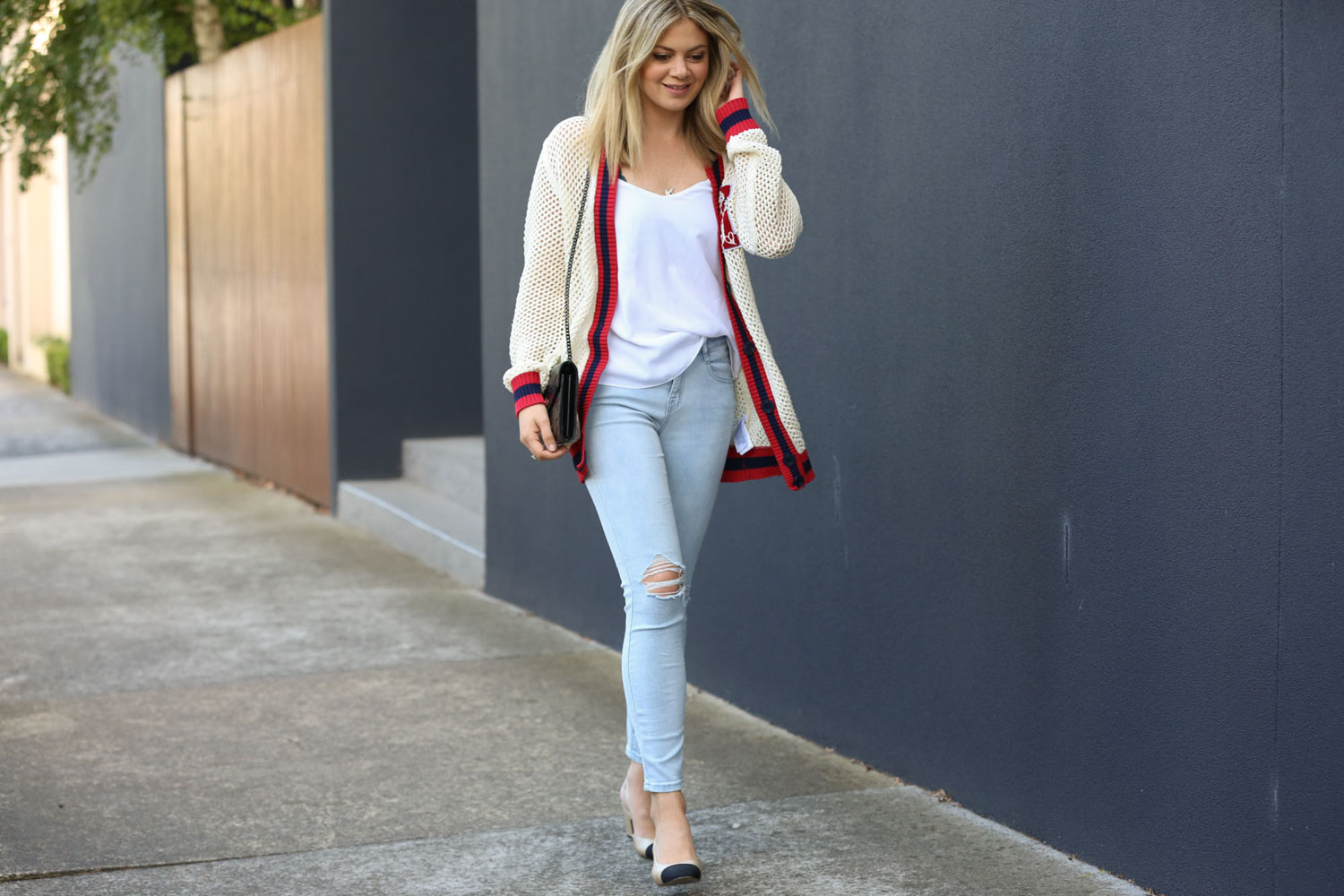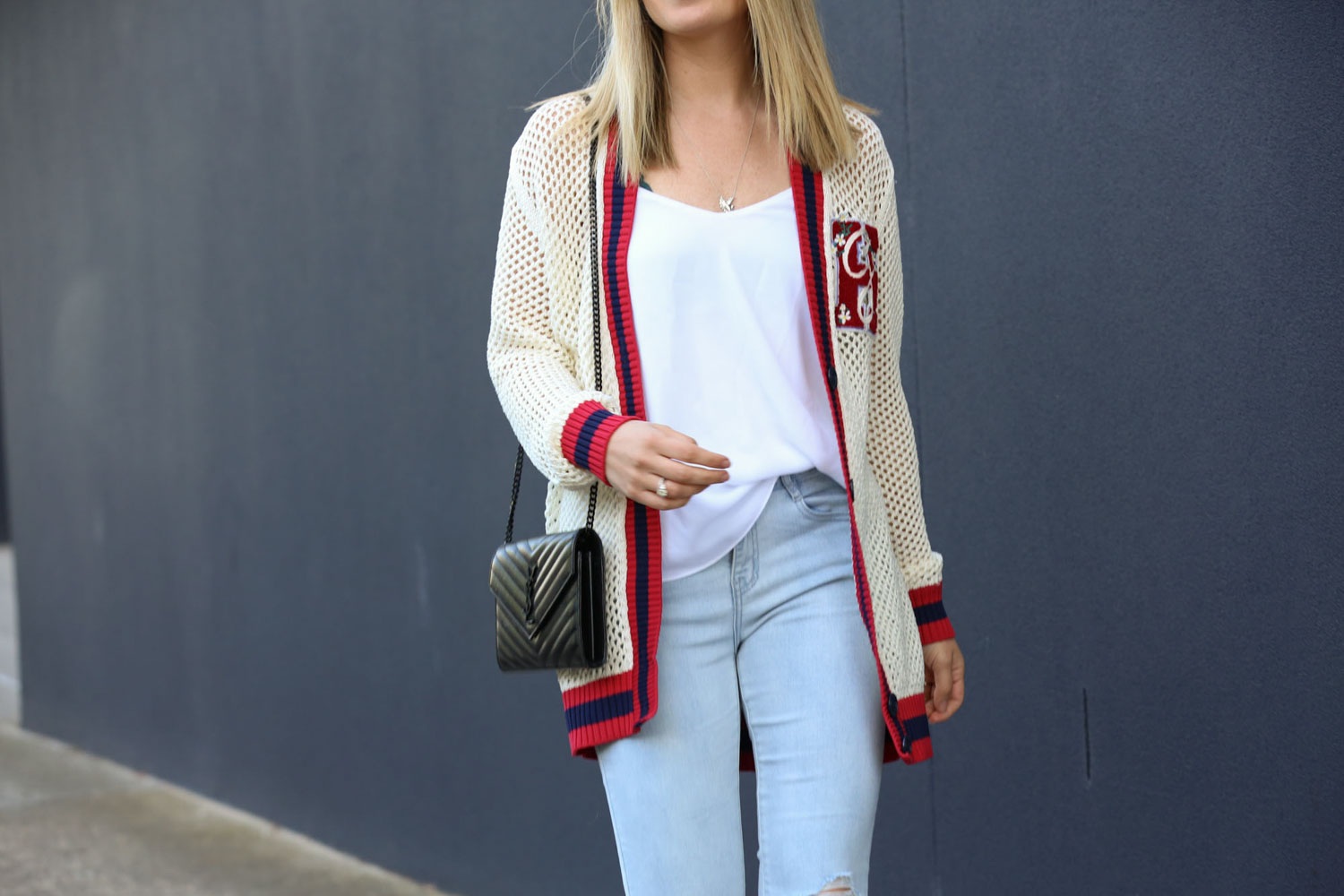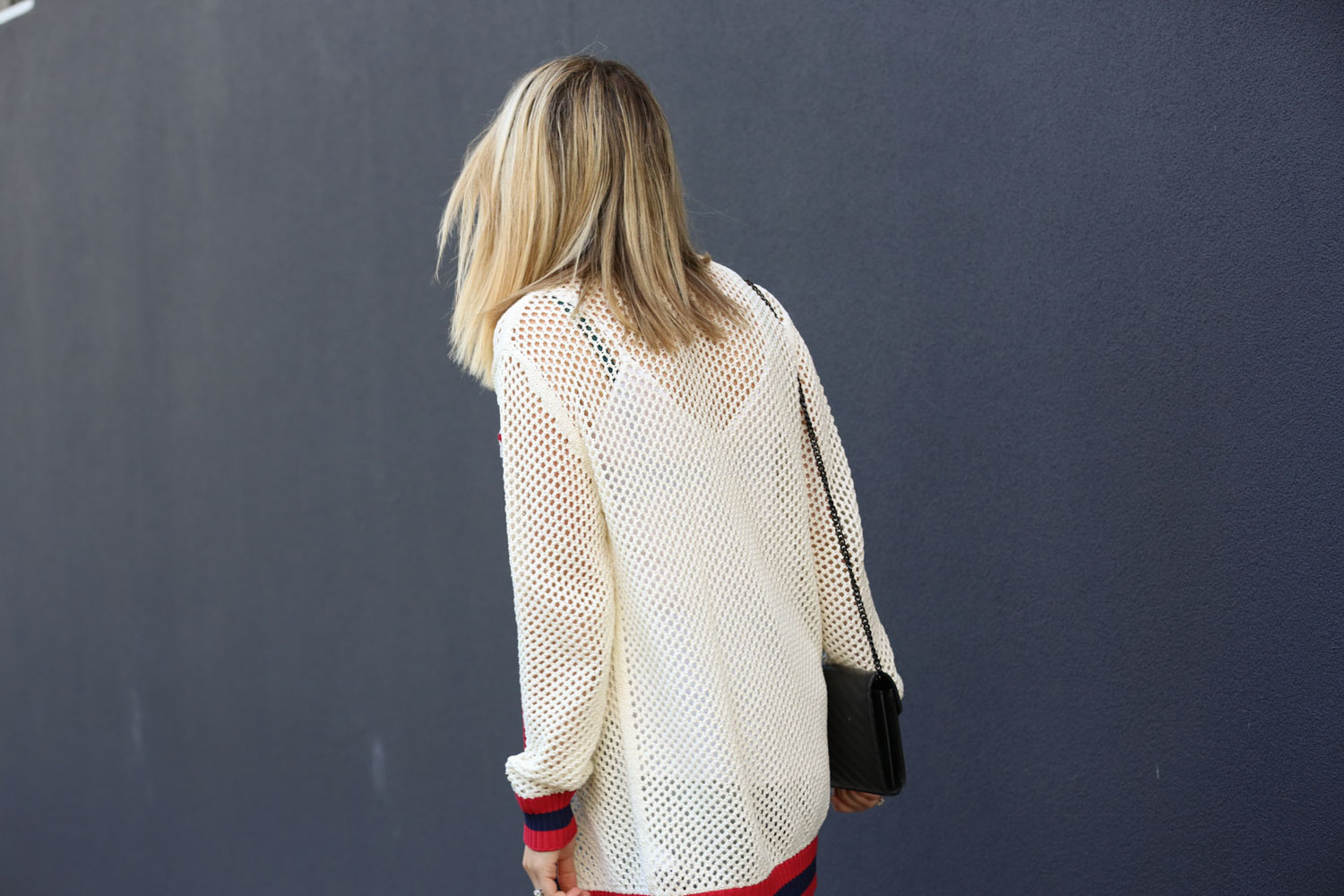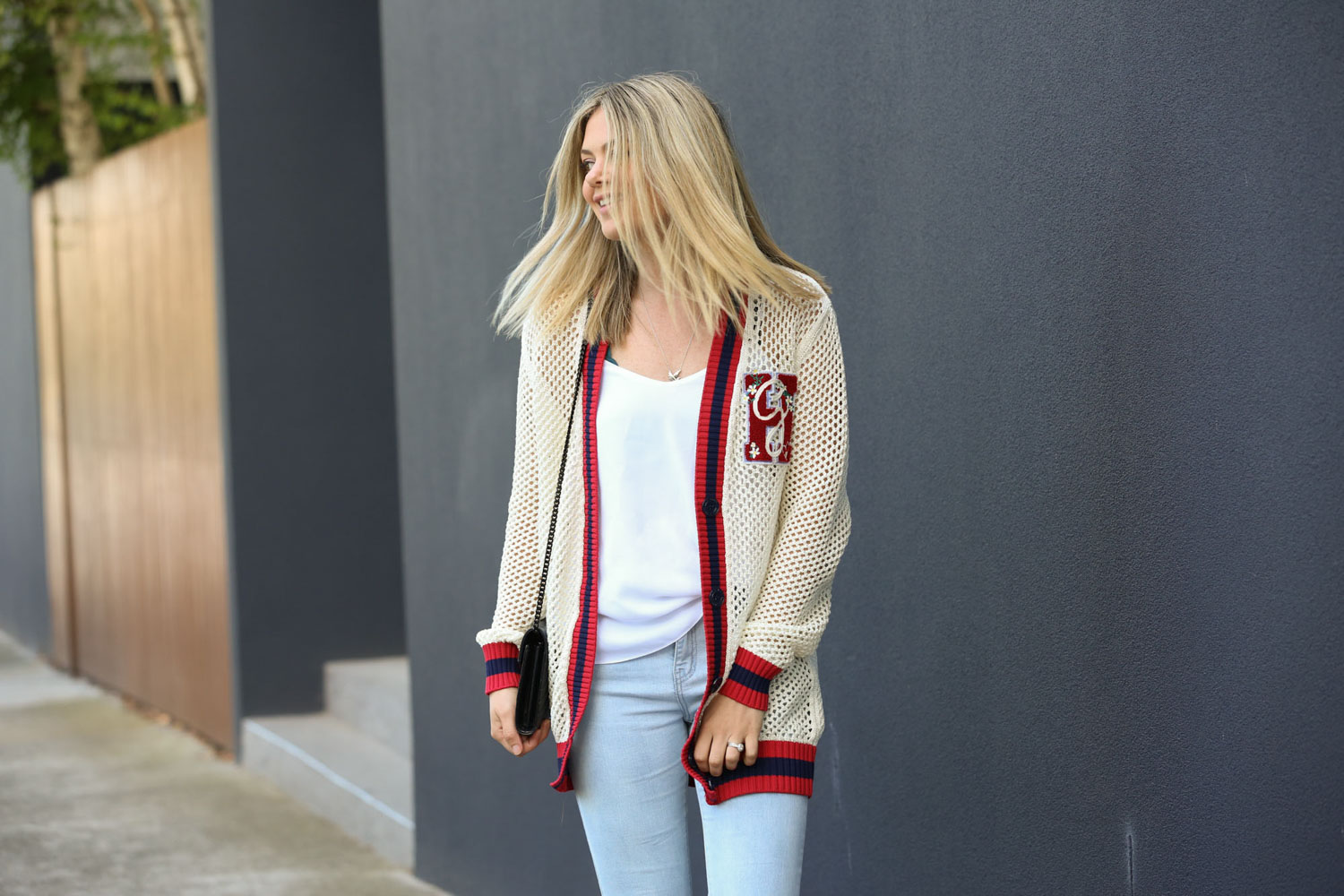 I was not going to post this Tommy Hilfiger x Gigi outfit post until next week, but I thought I better get it up before the cardigan sells out and you all wonder how you can get your hands on it.
So, to make things extra fun, I thought I would add in another '10 Facts about me' for those of you that are new to WWKD.
Who is Karl and why? Well, you need to remember, I started this blog back in 2010, I was one of Melbourne's original bloggers, I was newly married and had no kids. I was CHANEL obsessed and just got back from Paris. I was thinking of a blog name and I HAD to be cool and memorable. I would always look at style.com and see how Karl would style the latest CHANEL runways and when I looking into my wardrobe, I would try and create those looks with what I had in my own wardrobe. WWKD was born, and my style was what you would call 'fashion forward' or 'couture' or 'avant garde' (simply go way back into the archives of this blog to see what I mean). The relevance of 'Karl' made a lot more sense when I started, it launched my blog internationally and had me sit as one of the best bloggers of my time in Melbourne/Australia. Today, my style is toned back, I have two children and my readers (many of you) have followed me from the beginning, my new readers may not have known all this and might have queried the Karl thing. Do I change the name? Do I make it simply 'Jess Dempsey?' I am not sure but some would say, what's in a name?
I grew up in the Western Suburbs of Melbourne, lived there my entire life until the day after I was married at the age of 25.
I am Catholic, although I kind of see myself as more of a Christian. I try so hard to get to Church on a Sunday, I love listening to Hillsong United whilst I work.
After high school, I studied Visual Merchandising at RMIT, I then went on to work for HUGO BOSS as their VM. From there I became a celebrity stylist in the early days of blogging, then, the blog took off, I had kids and the rest is history. Oh, wait, I also wrote a feature column in The Weekly Review every month.
I was engaged at 24, married at 25, had Aston at 28 and William at 31. I am 34 this year.
It was a hard time after having Aston, I had a health scare which kicked off the beginning of Post Natal Anxiety. This continued..well..for a while. After Will was born, it was really bad (I was also still coping with the fact that I had turned 30!) it was a hard time for me, I think I had every single part of my body checked, scanned, examined, tested and thought the smallest ailment was worse than it really was. Someone once said to me that it is easier for me to worry about something else rather than the fact that I am a mother of two, run a house hold, run a business and have to then squeeze in a social life and care for myself. I think they might have been onto something here. Currently, exercise has been an unbelievable maker of perspective, I have been feeling on top of things, hardly worry and enjoying every moment.
Despite all of the mentioned in fact 6, I really, really want another baby. Yes, a girl would be lovely, but there is no way I would even consider having a third baby if it was purely all about having a girl. I would love three boys, I would love two boys and a girl, I would love three kids. I am not done!
I have a crush on two famous men, Scott Disick is the first. In fact, on a random day, my friend and I would text each other Scott photos to cheer each other up. The second is, well, David Beckham of course! Wait, a random one currently is Jon Hamm and Jason Sudeikis.
Just because I dont talk about my family or close friends on Instagram, doesn't mean they dont exist. I have a brother, Matthew who is 18m younger than me and we actually, coincidently, both had our sons (Two each) within a week of each other both times.
Next year is my 10 year wedding anniversary and I am considering…. CONSIDERING re-newing our vowels, because I mean, who actually lasts that long these days? We totally deserve to do this!
shop the post