July 24, 2013
Queen Jacket
|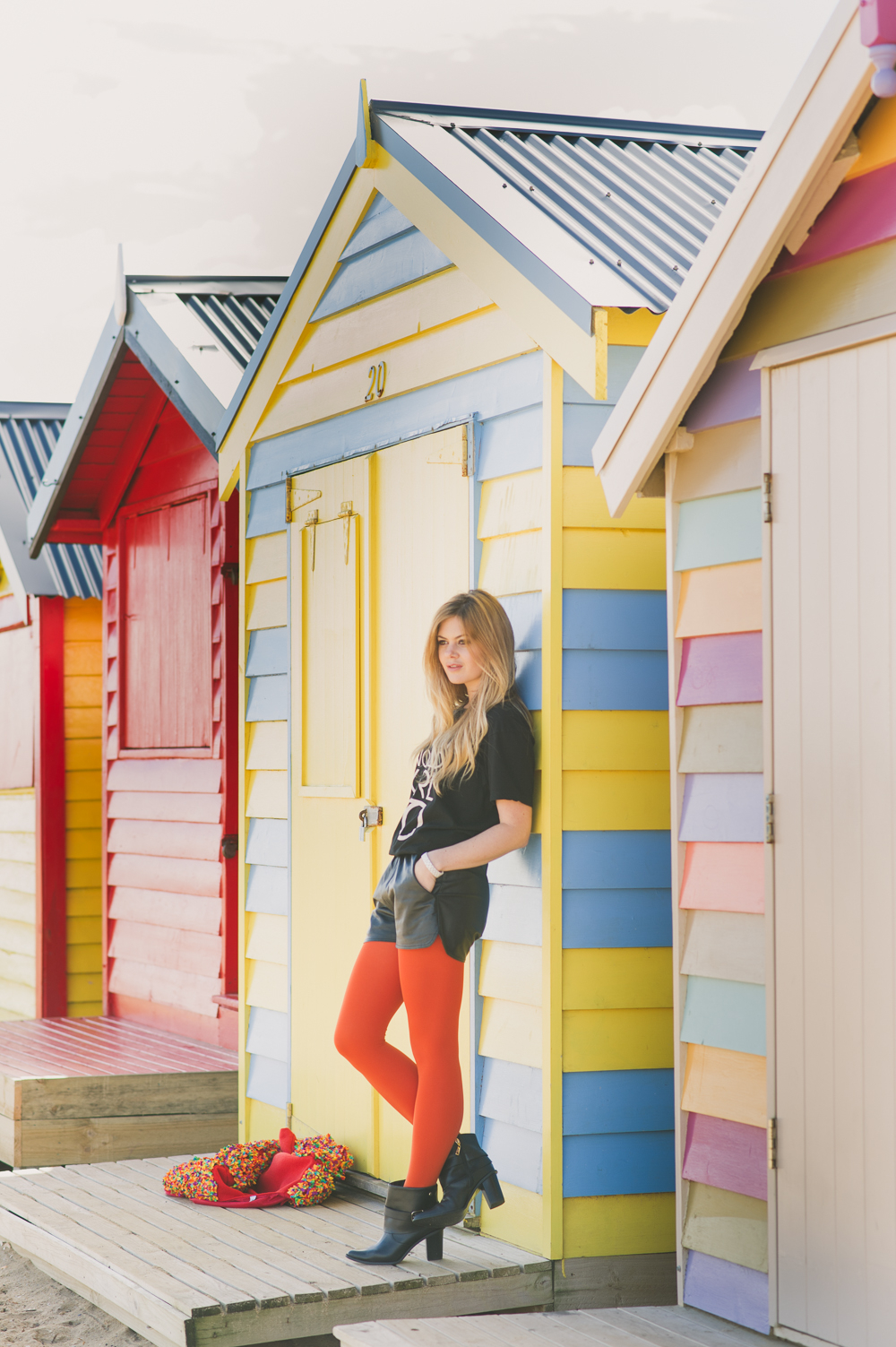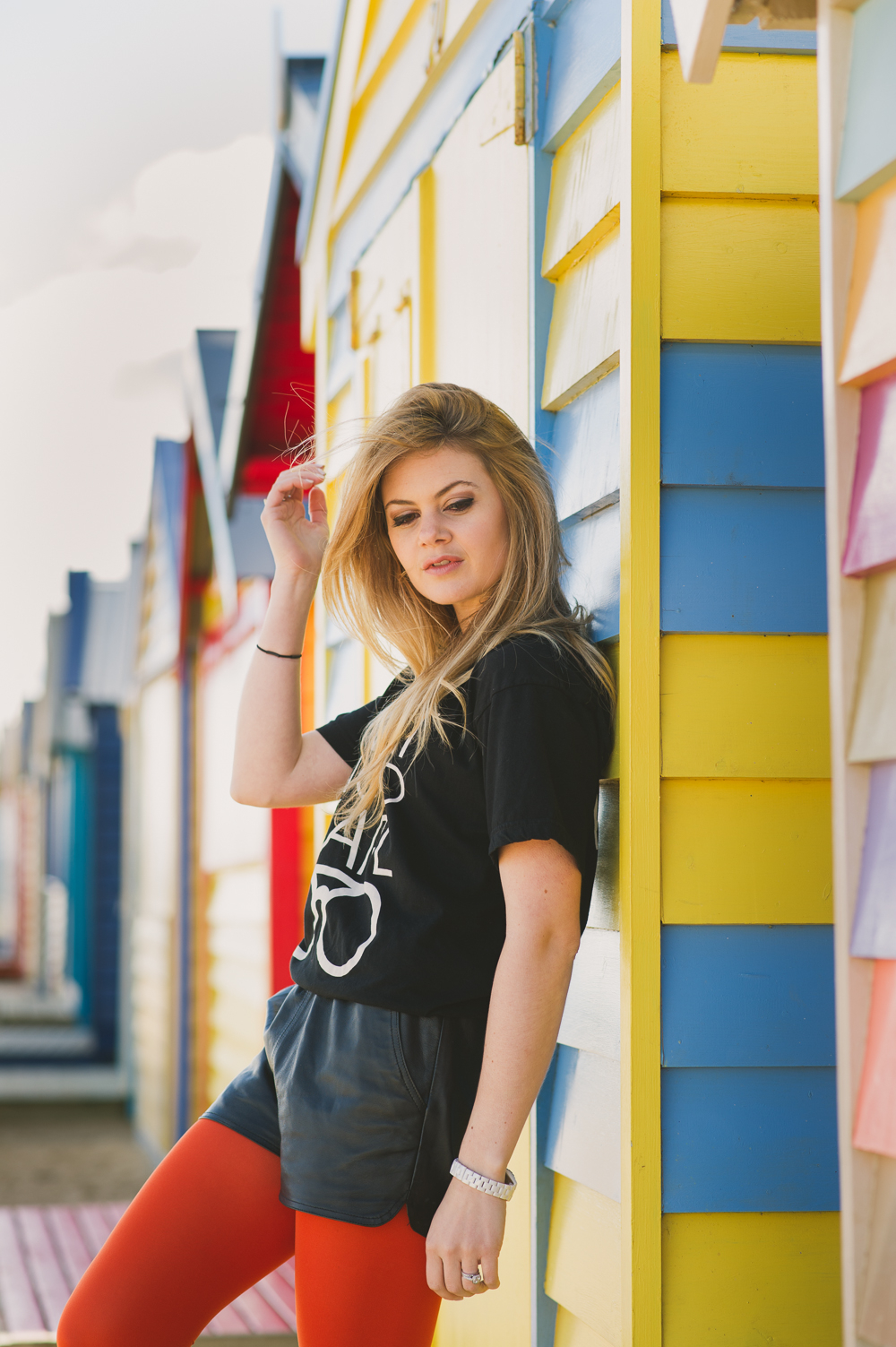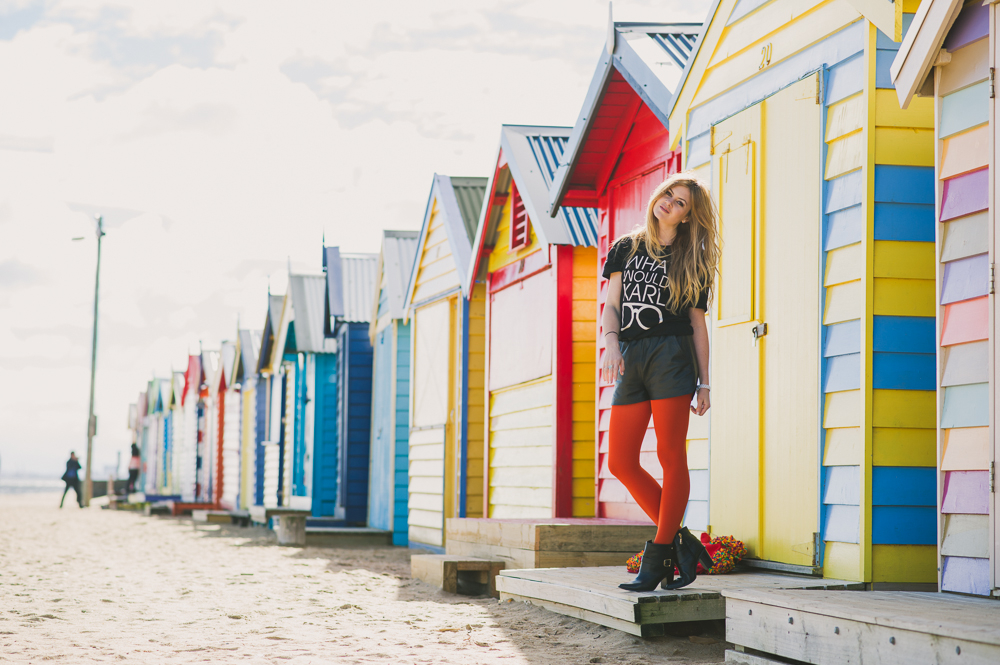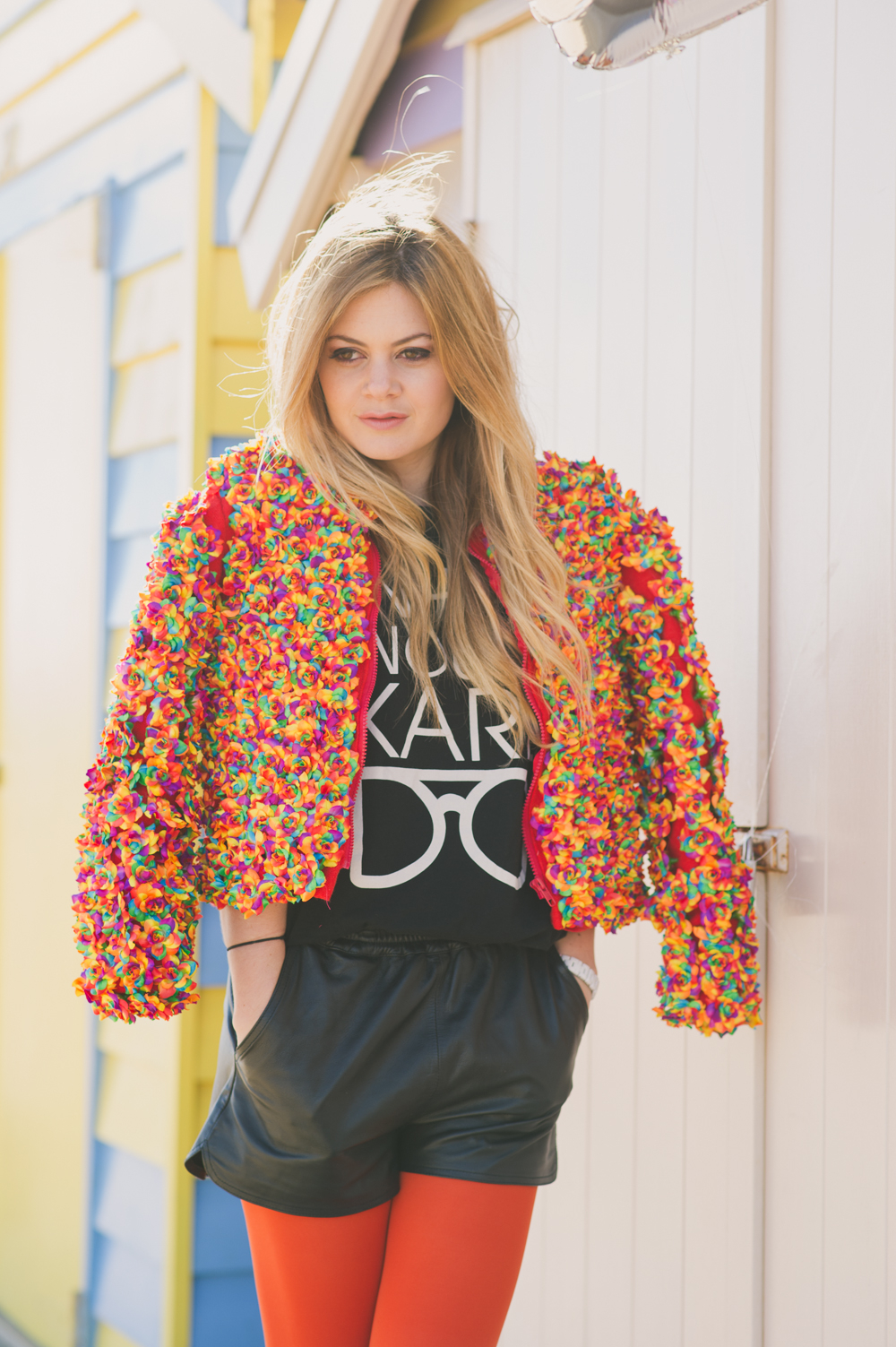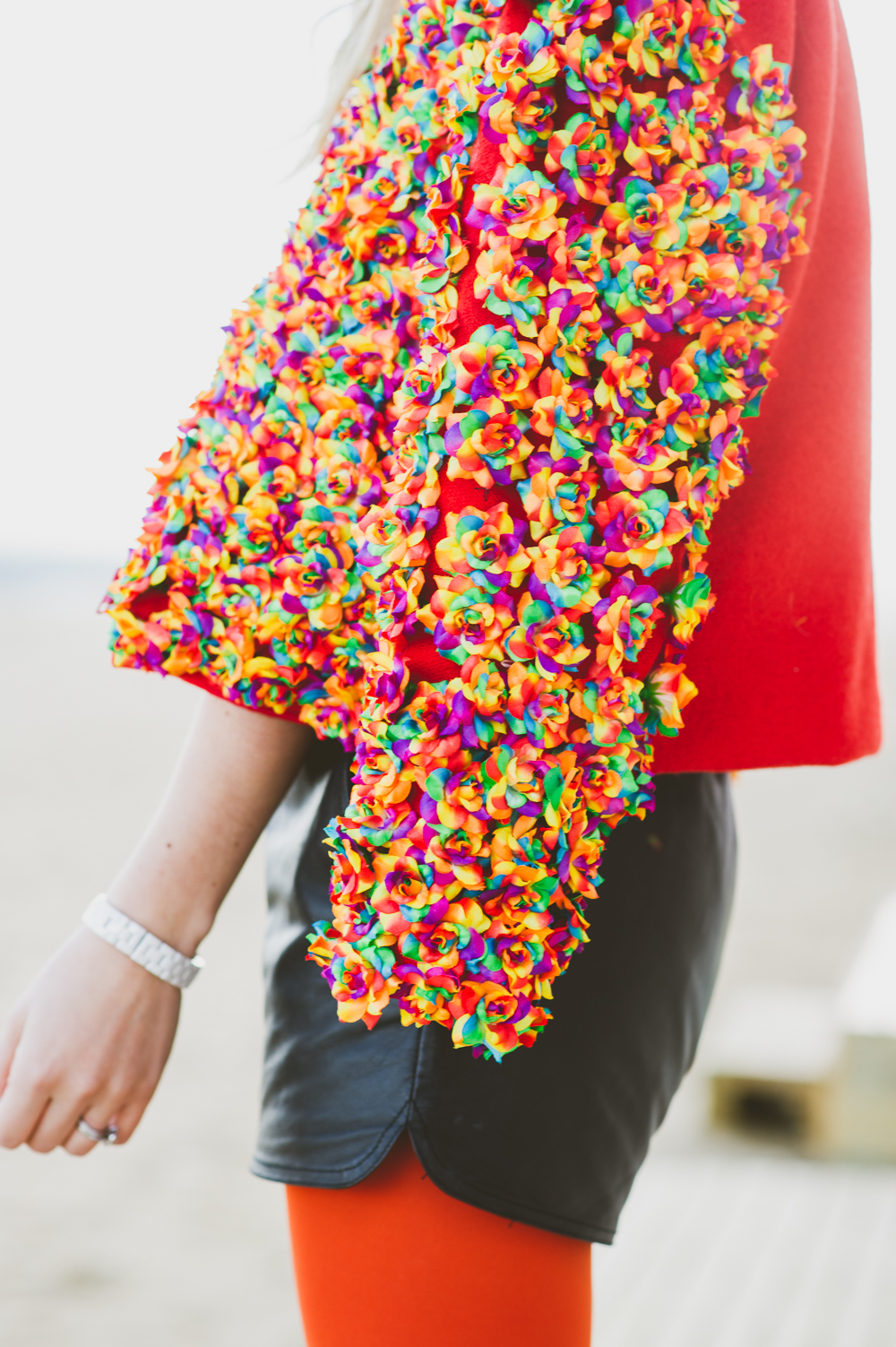 Part two of my photoshoot at the kaleidoscope of colour that is Brighton Bathing Huts is more for an outfit focus. I wasn't intending to separate this one look into two posts, but I think Elle Australia deserved their own dedicated post don't you think? I also think my new favourite jacket deserves its time in the spotlight or should I say sun? By one of my favourite emerging Melbourne designers, Queen Khan, this 3d floral rainbow had to have been made for me, it was love at first sight! Cliché I know, but seriously, I have been on the hunt for something different, special and unique in its own beauty and I finally found it. Can you imagine if I wore this to one of the international fashion weeks? How perfect! Oh, and I must add, I know you are all excited for me to reveal my Chanel jacket but it is being tailored as we speak, I will definitely show you it soon.
I have to mention it, I am so overjoyed with the news of the Royal Baby, little Prince no name and to see the love in the eyes of his parents Prince William and his beautiful wife Kate. I mean seriously, Kate looks so amazing after 24 hours of giving birth, no fluid retention, no puff ball hands, bags under her eyes? Yikes, you should have seen me the day after I gave birth… or not!
– Please note my What Would Karl Do tshirt in black will be available soon!
Jacket: Queen Khan, Tshirt: WHAT WOULD KARL DO, Shorts: White Suede (similar here), Stockings: Ambra, Shoes: The Mode Collective
Photography: Fashion Photography Melbourne