October 1, 2017
Newborn baby gift ideas
|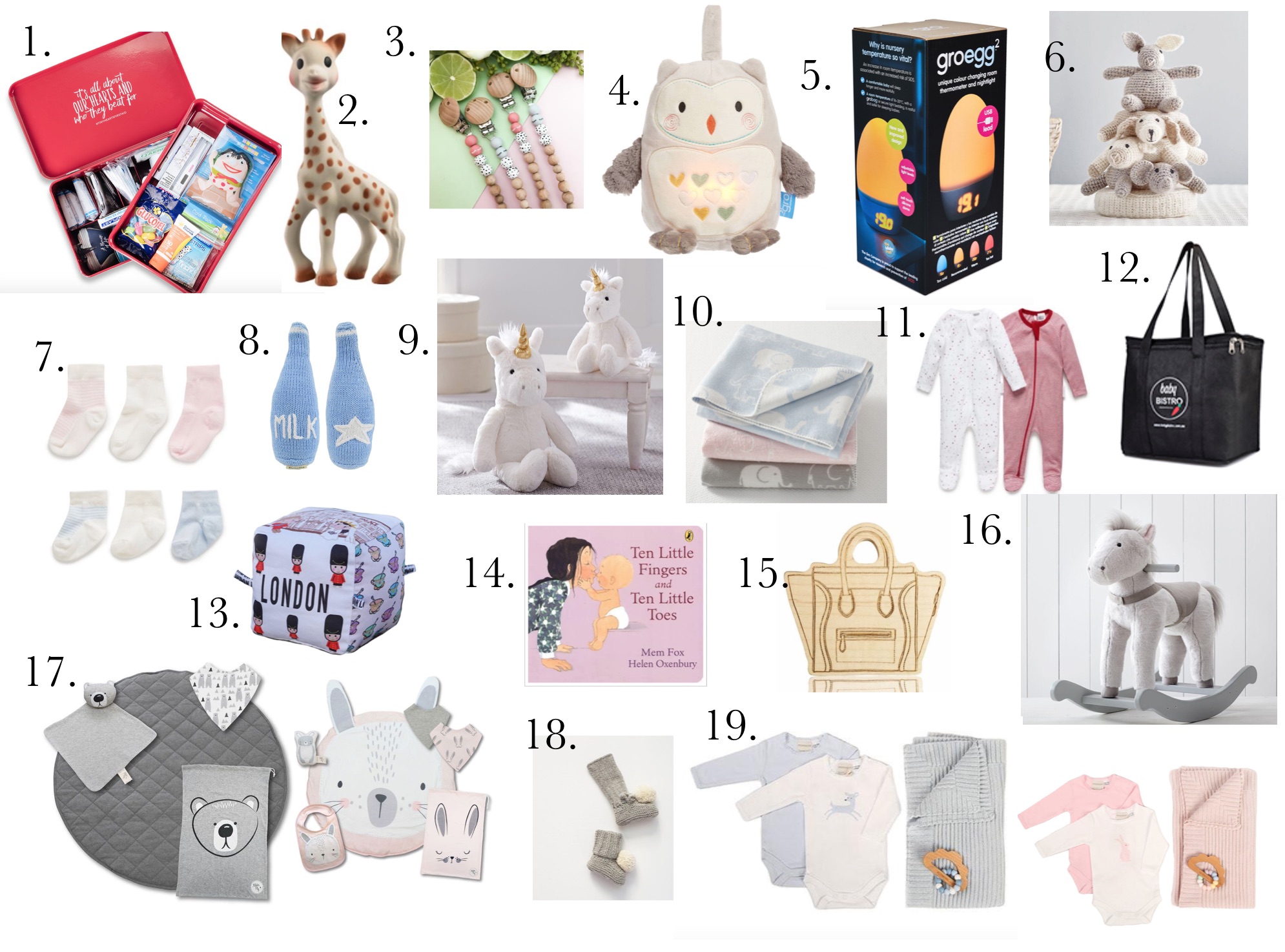 Buying a newborn gift can be so tricky, especially if you know the parent already has everything. I put together this list of newborn gift ideas that I would personally love and I am sure the mum and Bub you are gifting will love too.
I tried to think outside the box for these ones so you will know they won't be given ten of the same thing.
See below where to shop them!
Tiny Hearts First Aid Kit HERE 2. Sophie La Giraffe HERE 3. Pop ya tot dummy chain HERE
4. Ollie The Owl Sound and Light HERE 5. Gro Egg 2 HERE 6.Knit Plush Stacker HERE
7. Three pack socks HERE 8. Milk Bottle Rattle HERE 9. Plush Unicorn toys HERE
10.Stroller Blanket HERE 11. Pure Baby Grow Suits HERE 12. Baby Bistro Baby Food Delivery HERE 13. City Block HERE 14. Ten Little Fingers and Ten Little Toes book HERE
15. Tote Bag Teether HERE 16. Rocking Horse HERE 17. Misterfly gift bundle HERE
18. Milleseme Knitted booties HERE 19. Sebi & Lucas gift hampers HERE
@jessdempsey feed
This error message is only visible to WordPress admins
Error: No users set.