November 29, 2018
Marks and Spencer Christmas
|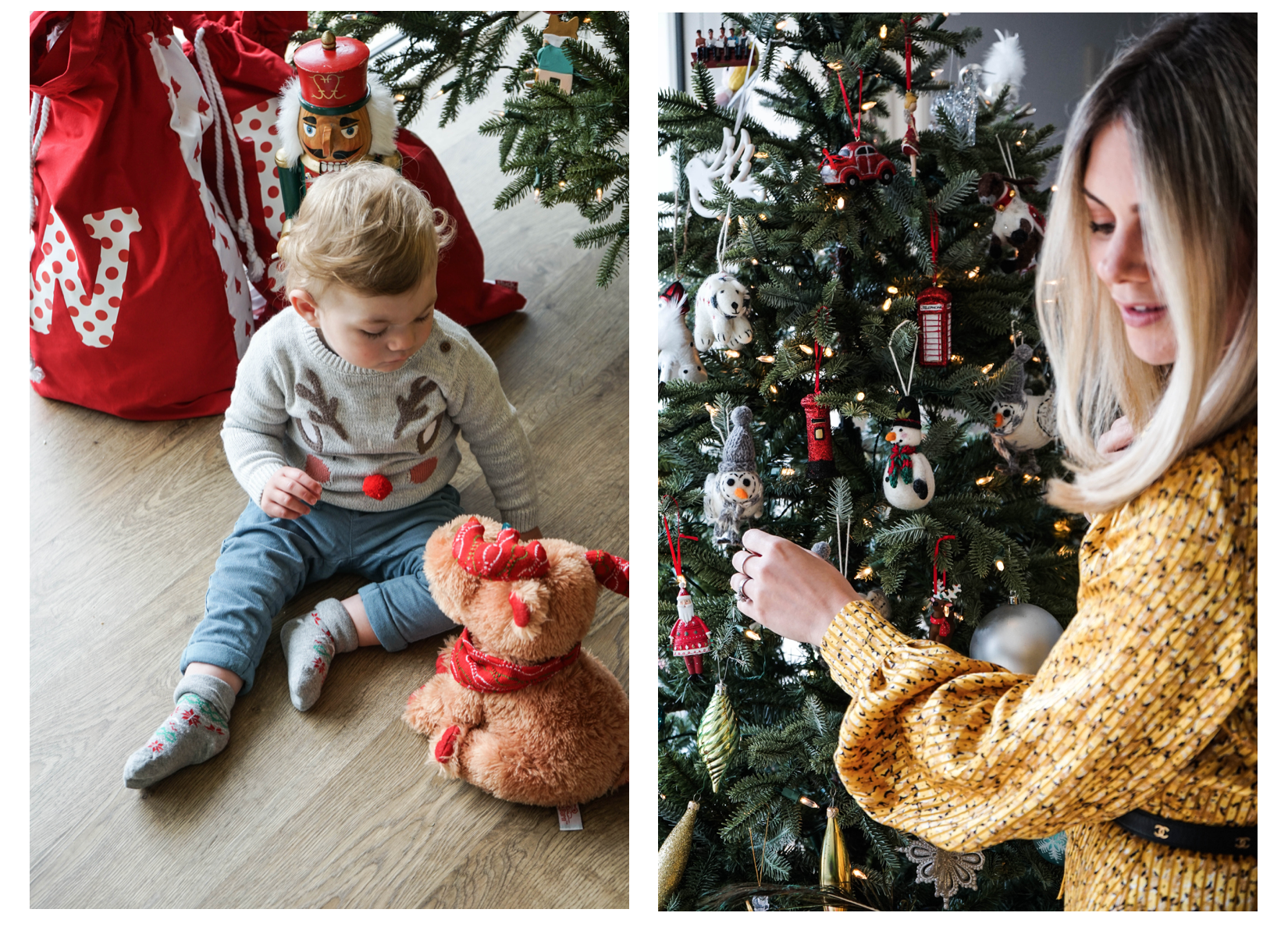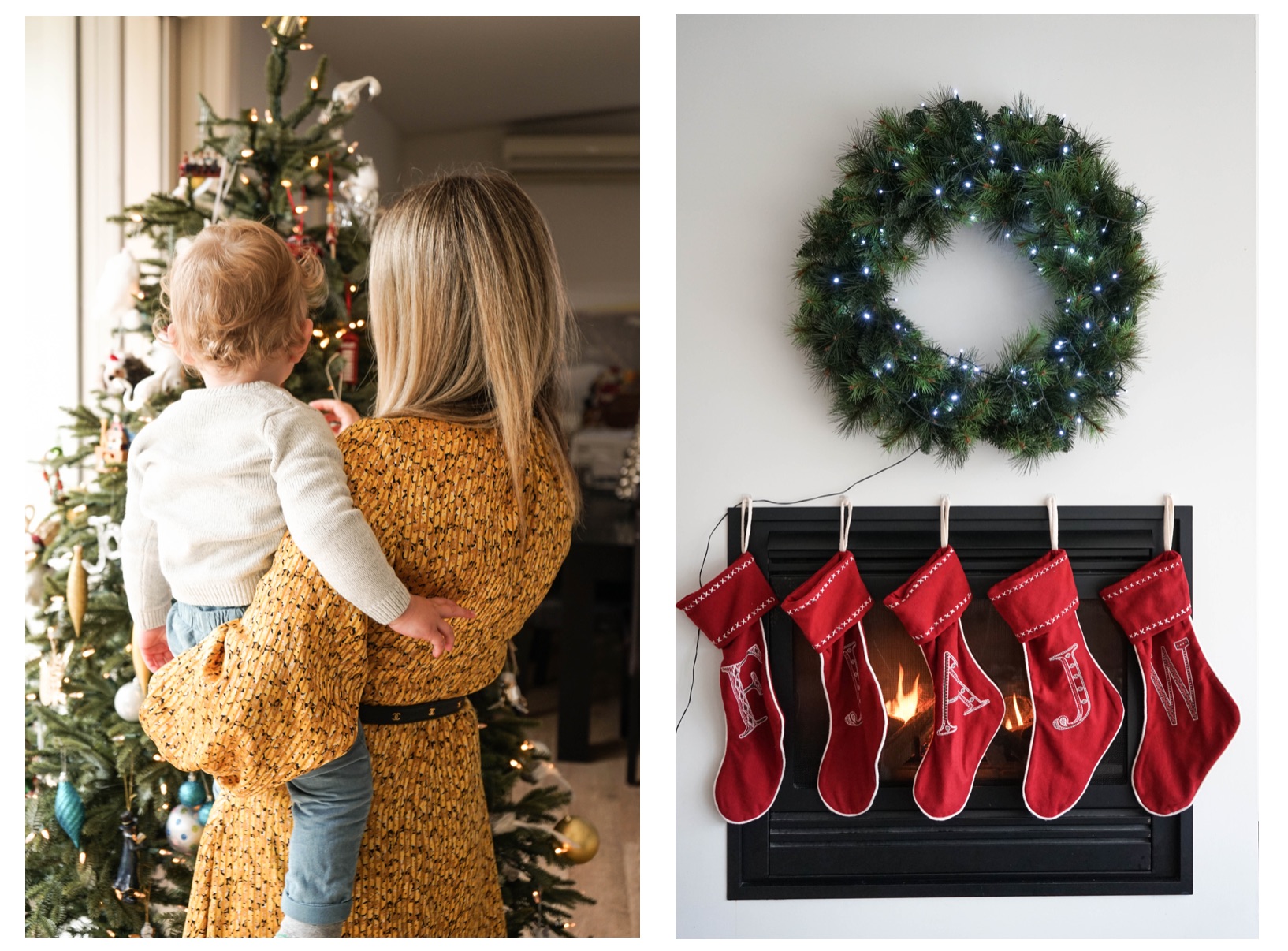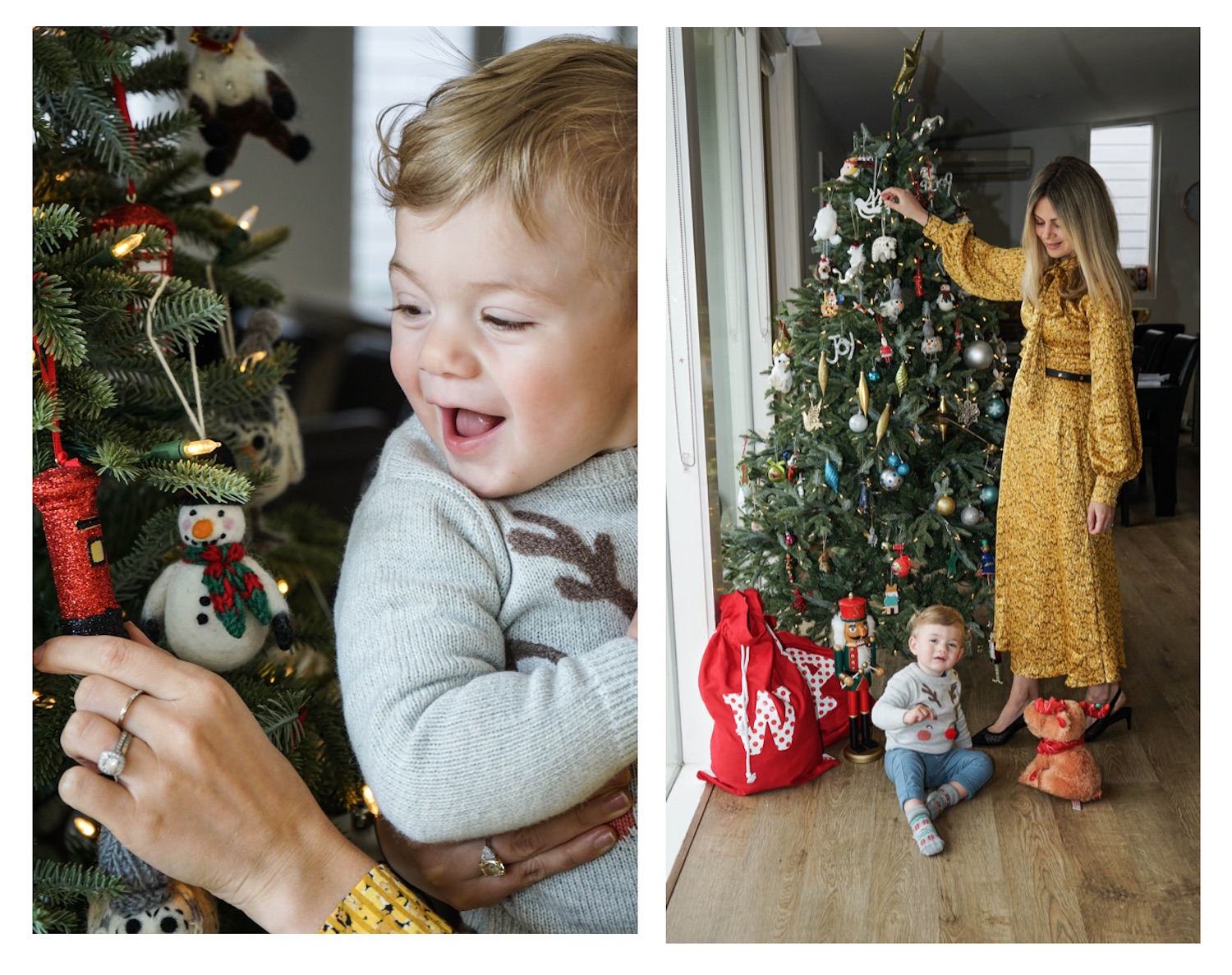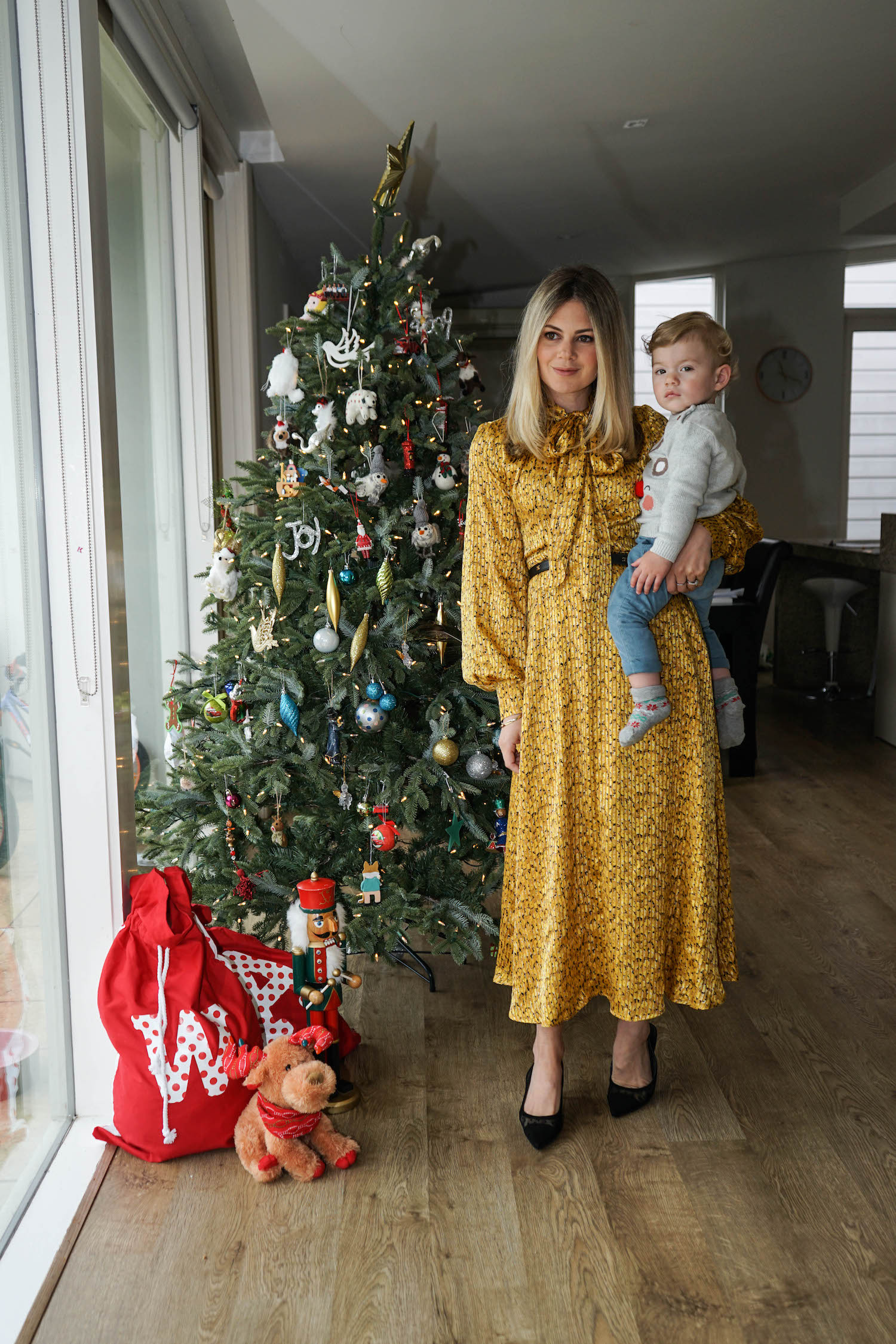 ../
This year Christmas is even more special with Freddie being a little older and he can get excited over the joy of Christmas. He can hear the carols, see the decorations and touch the baubles and rip them off the tree, leaving the bottom of my tree bare… hmmmm.
I am yet to finish getting the presents for the boys (gift guide coming soon) but I did pick up some cute outfits for them and myself on Marks and Spencer. How gorgeous is this dress I have on?? It is so Gucci without the price tag and Freddie's cute little jumper, we are pretty lucky Melbourne has its cold days in December so he can wear it.
I found a few more Christmas finds on M&S for you below that I think you will love (including the price points!) Our gorgeous decorations are from M&S also and I have linked them below too for you.
Marks and Spencer offer extremely fast shipping all the way from the UK so you'll receive your parcel with plenty of time to spare before Christmas Day.
Shop our looks from the images above:
Freddie's Jumper: HERE
Freddie's Socks: HERE
Freddies Pants: HERE
My ornaments HERE and Bird ornaments: HERE
Happy Shopping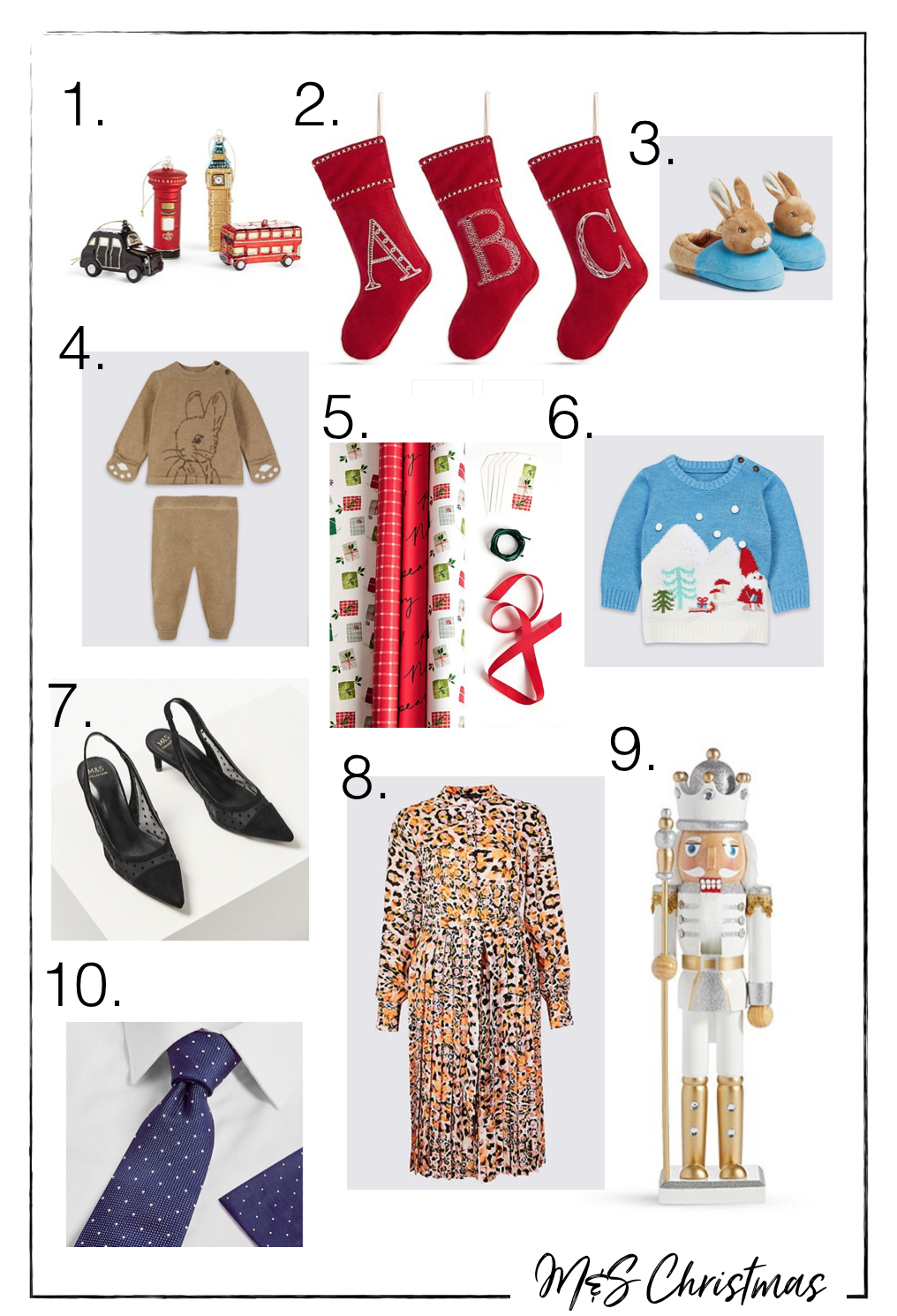 1. Christmas Ornaments 2. Christmas Stockings 3.Peter Rabbit Pram Shoes 4. Peter Rabbit outfit 5. Gift Wrap set 6. Santa Jumper Baby 7. Sling Back Shoes 8. Animal Print Dress 9. Nut Cracker 10. Tie Set
@jessdempsey feed
This error message is only visible to WordPress admins
Error: No users set.