November 2, 2014
Emirates Marquee Derby Day 2014
|

*All the Emirates Marquee Derby Day 2014 images are copyright and were taken by KAREN WOO for What would Karl do, please contact me for permission to use these images. jess@whatwouldkarldo.com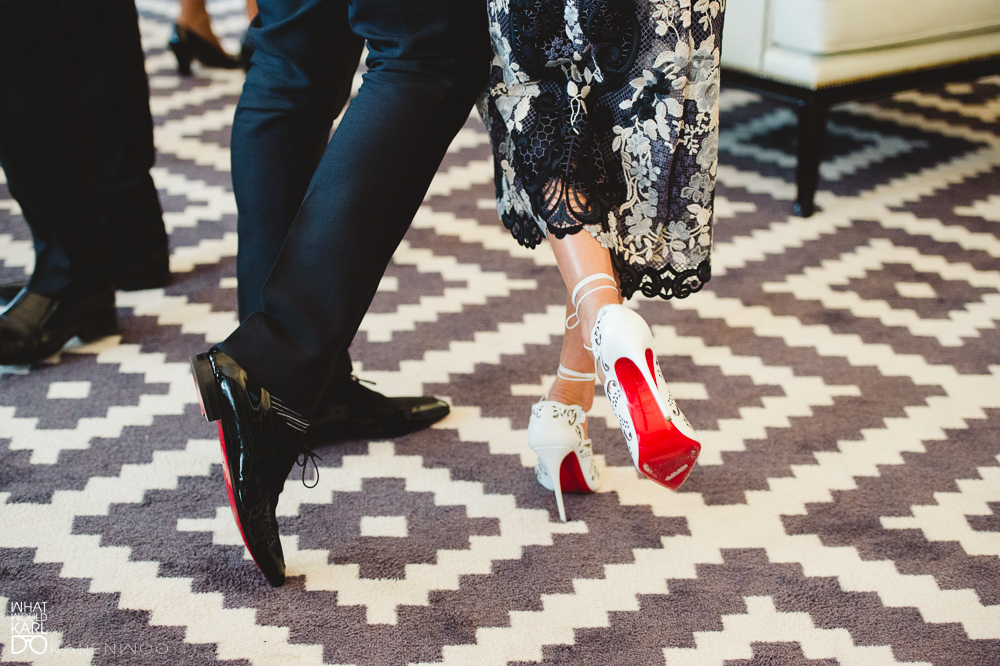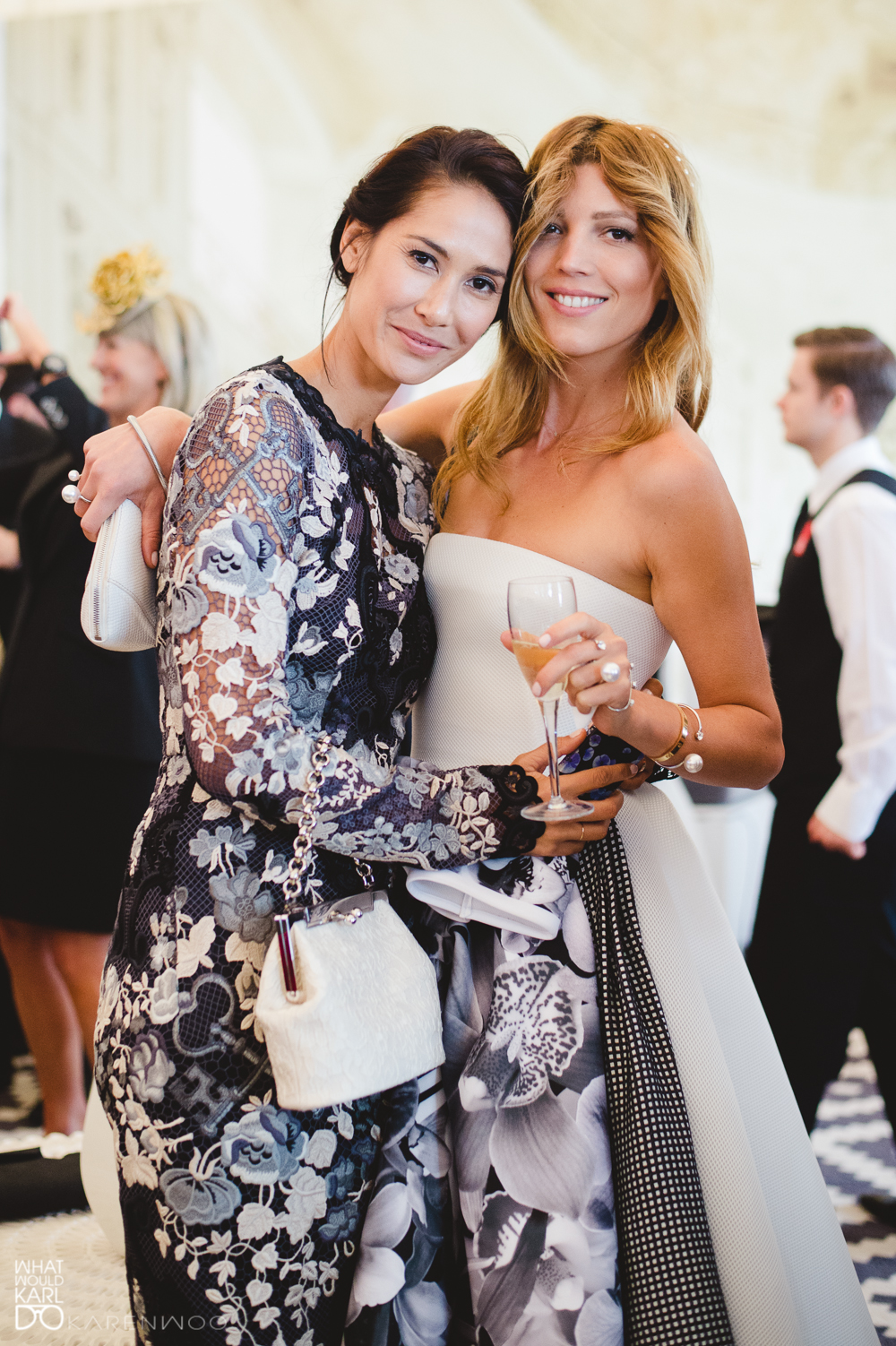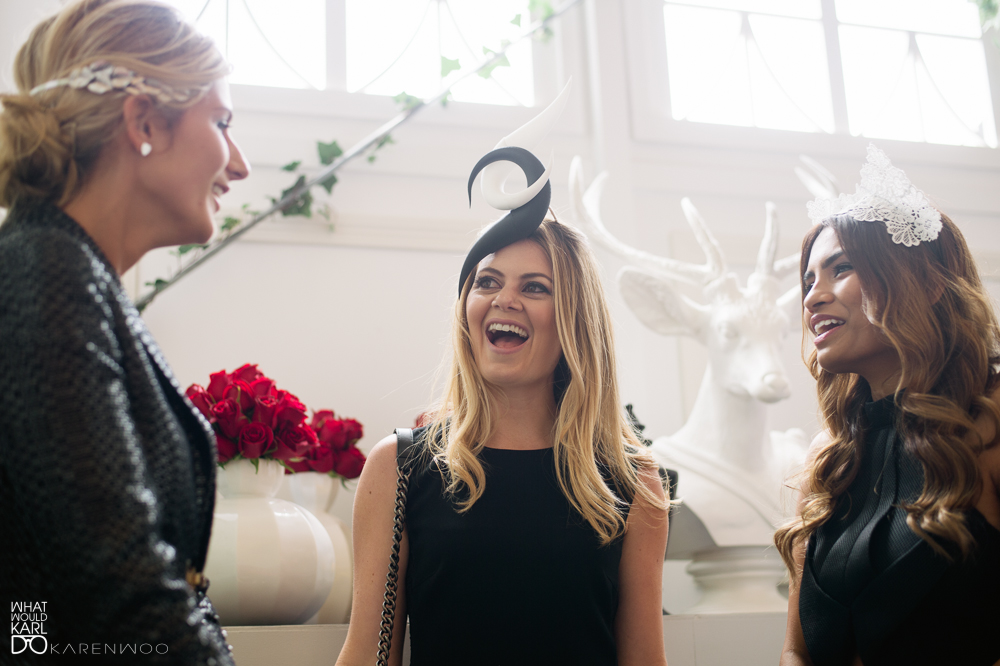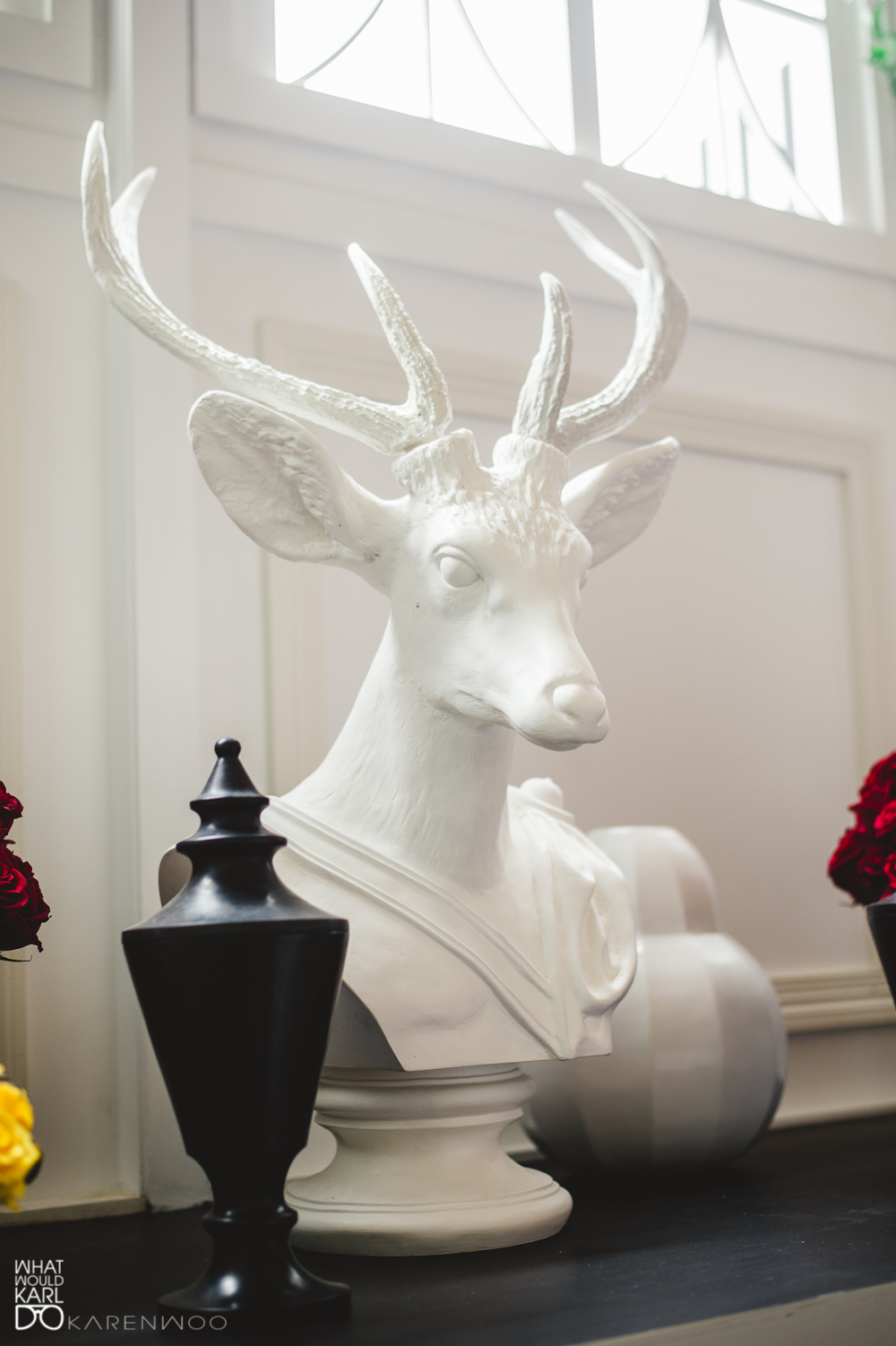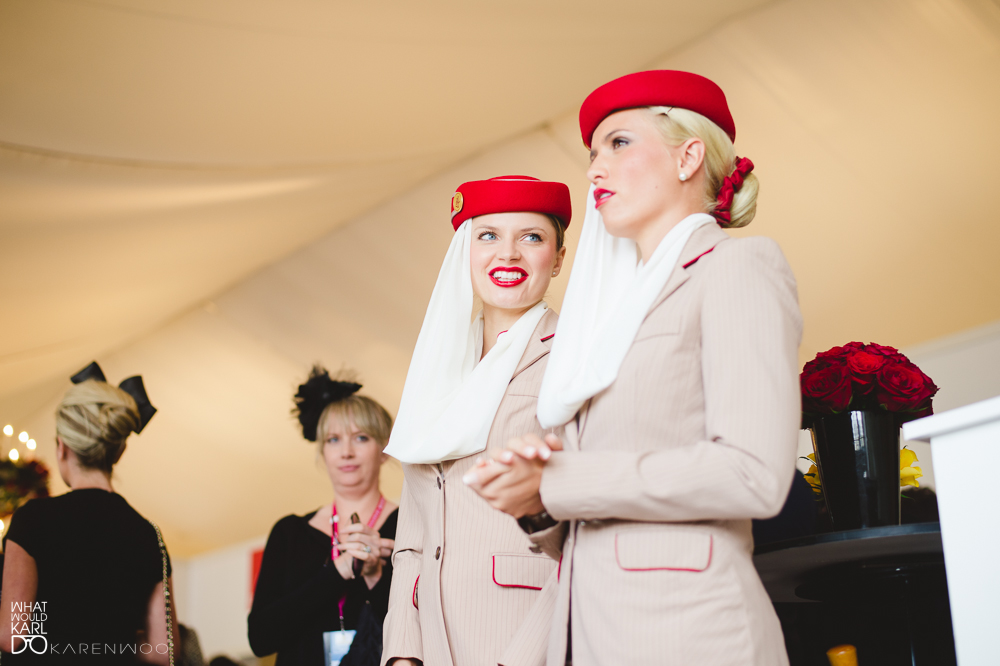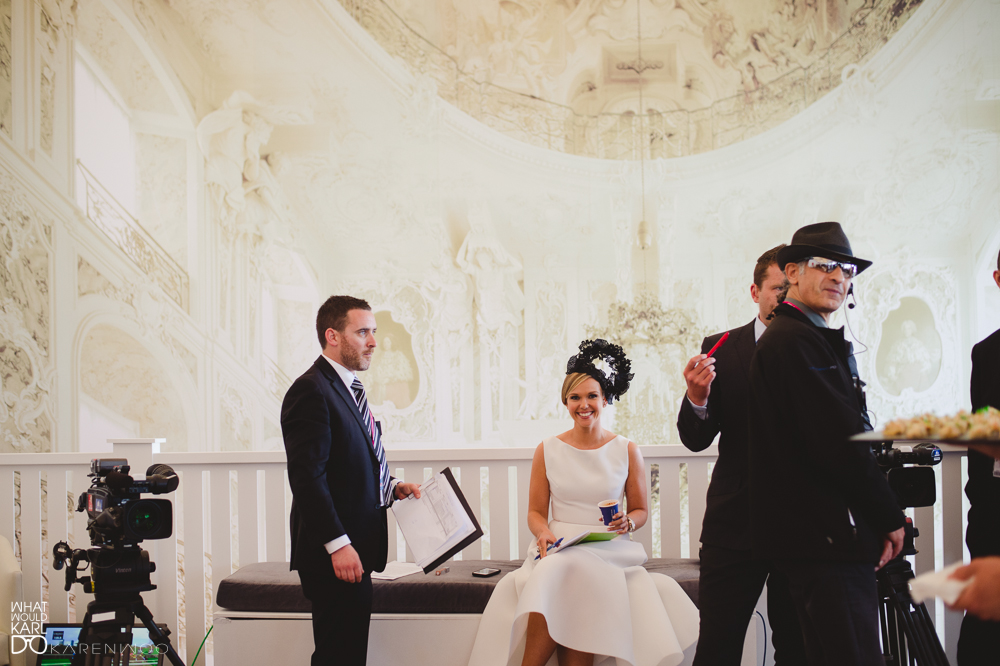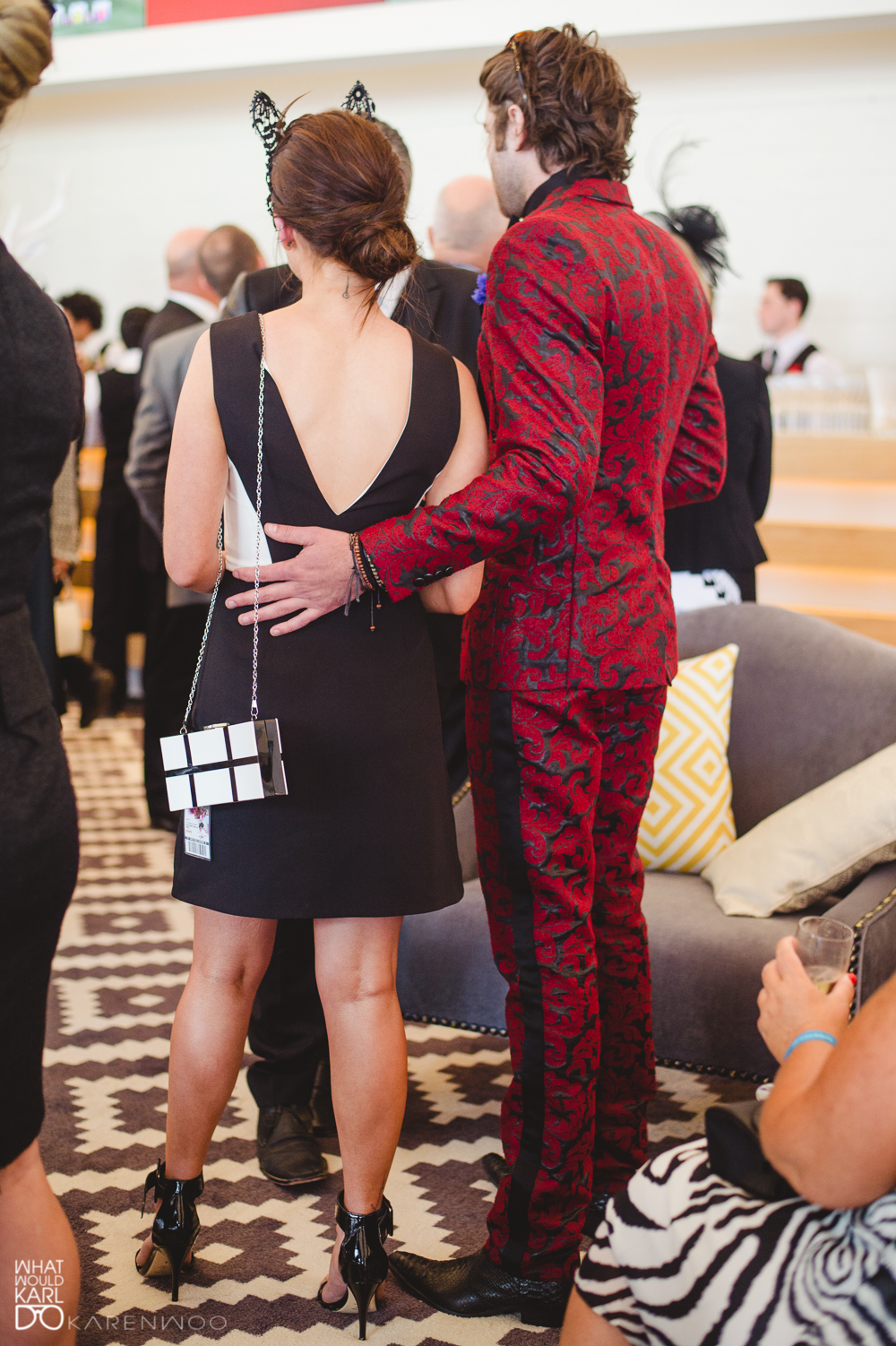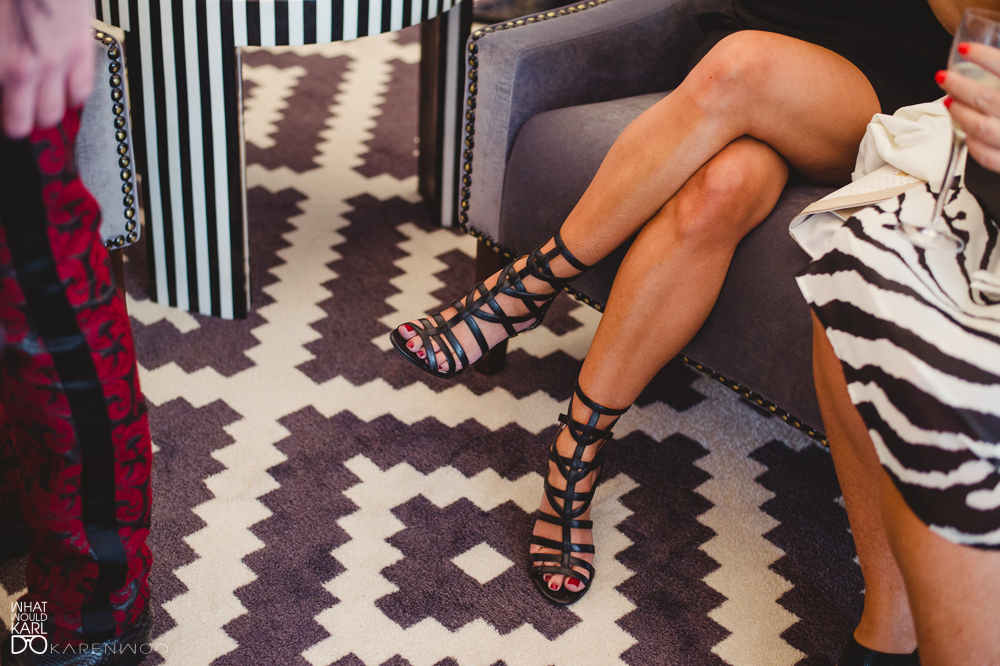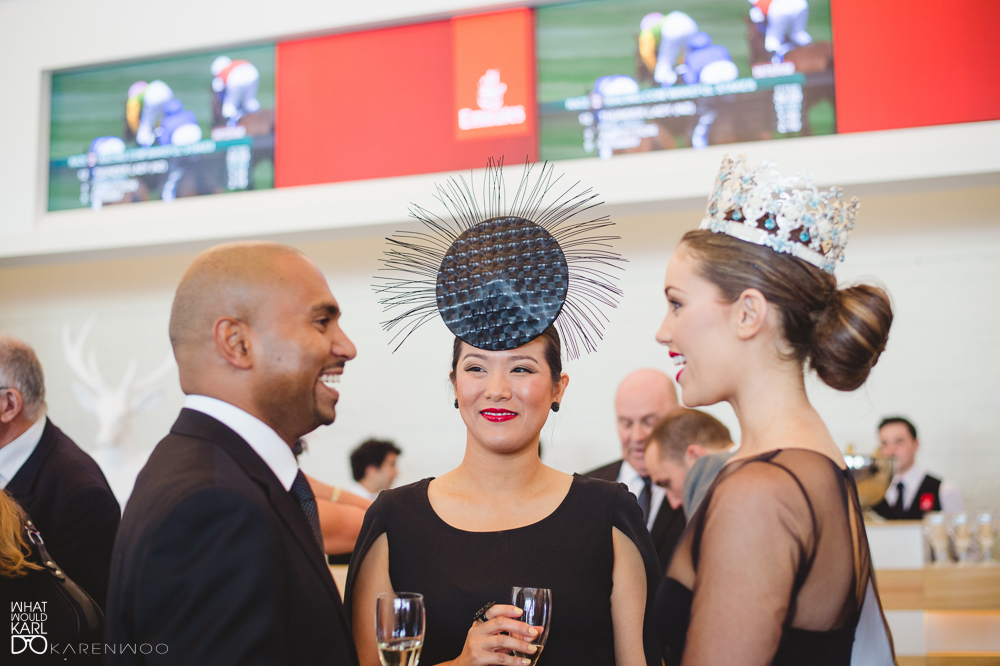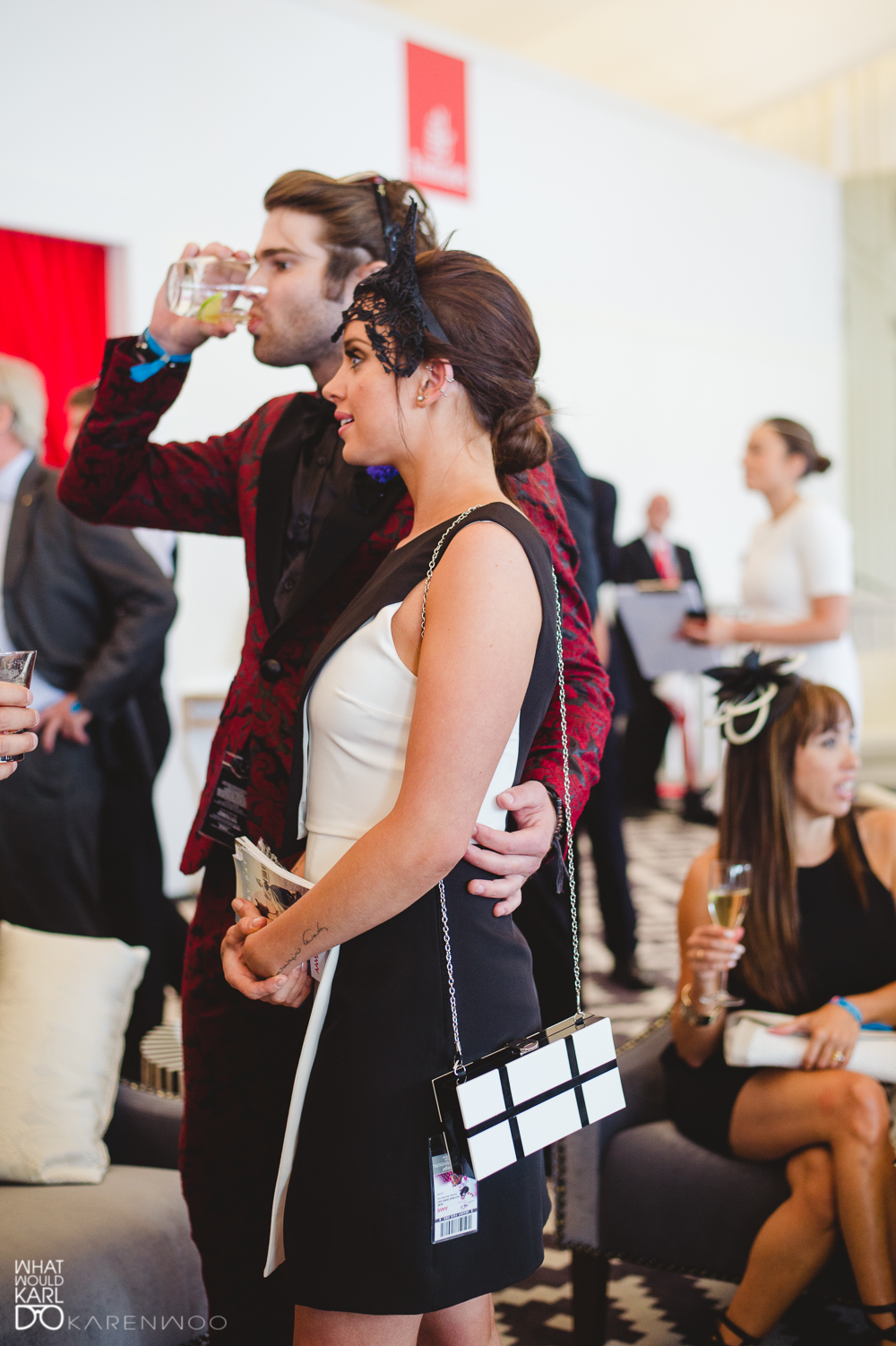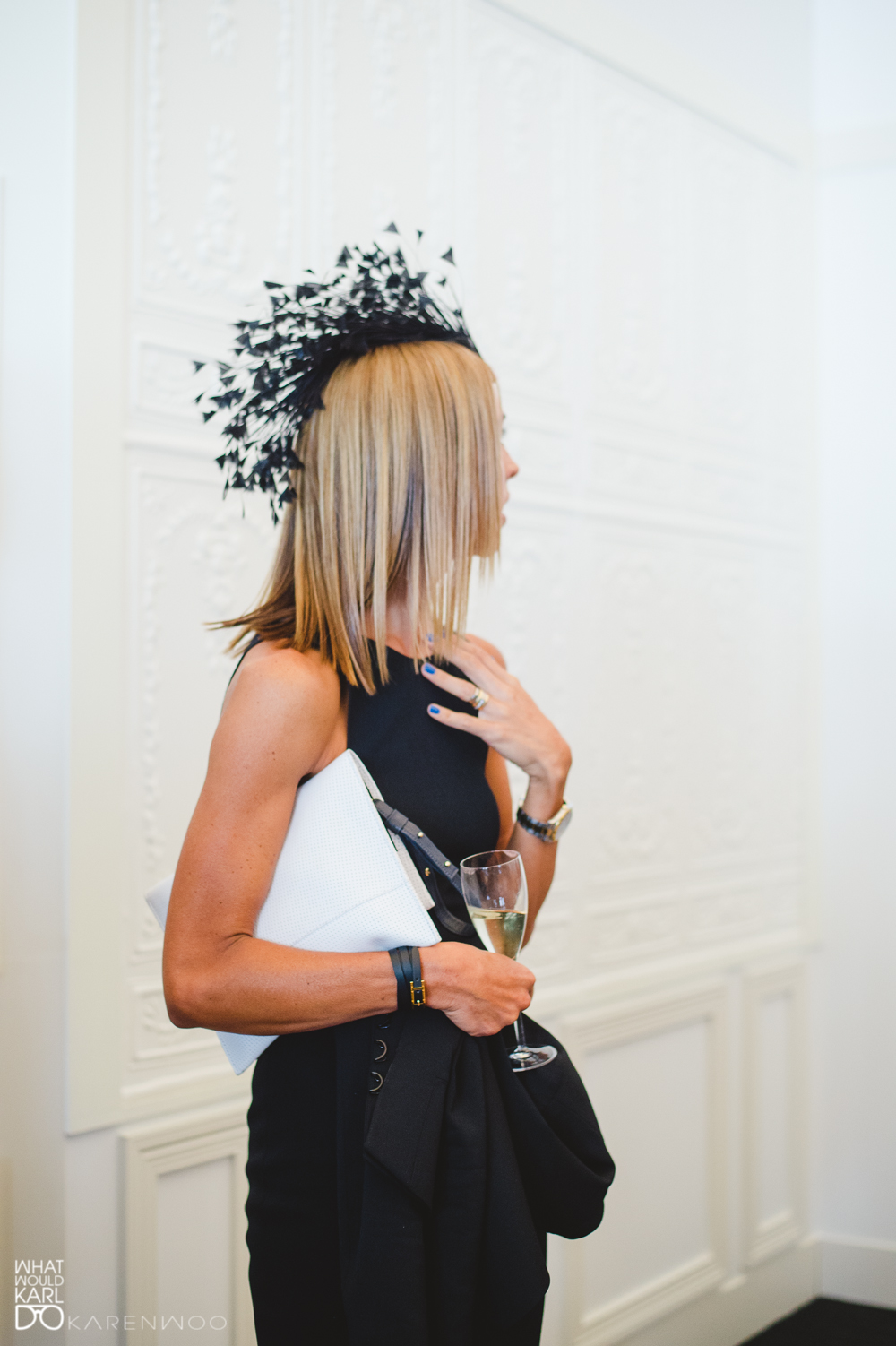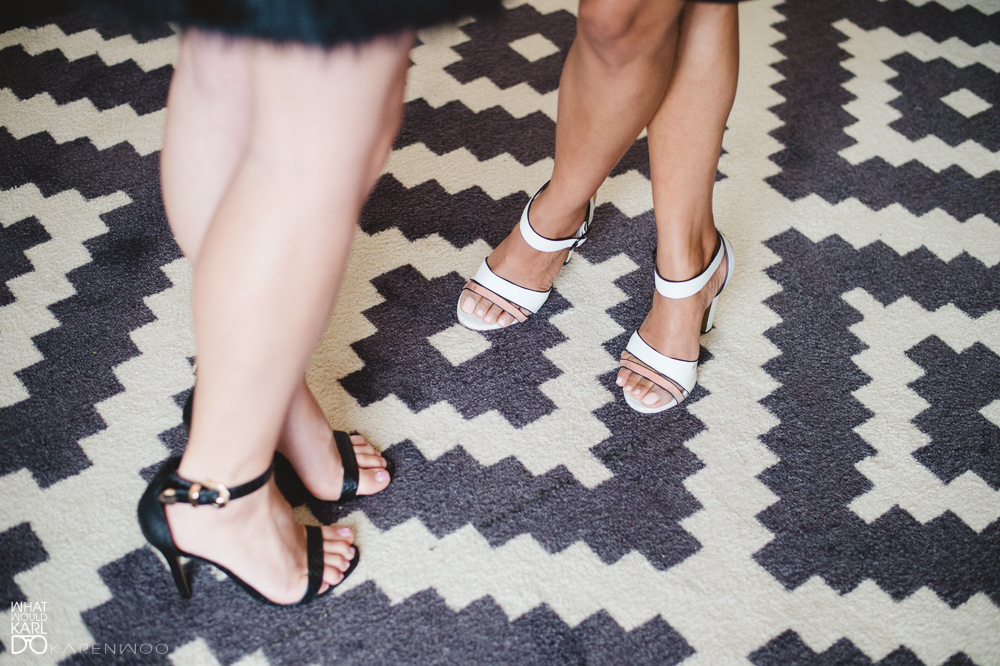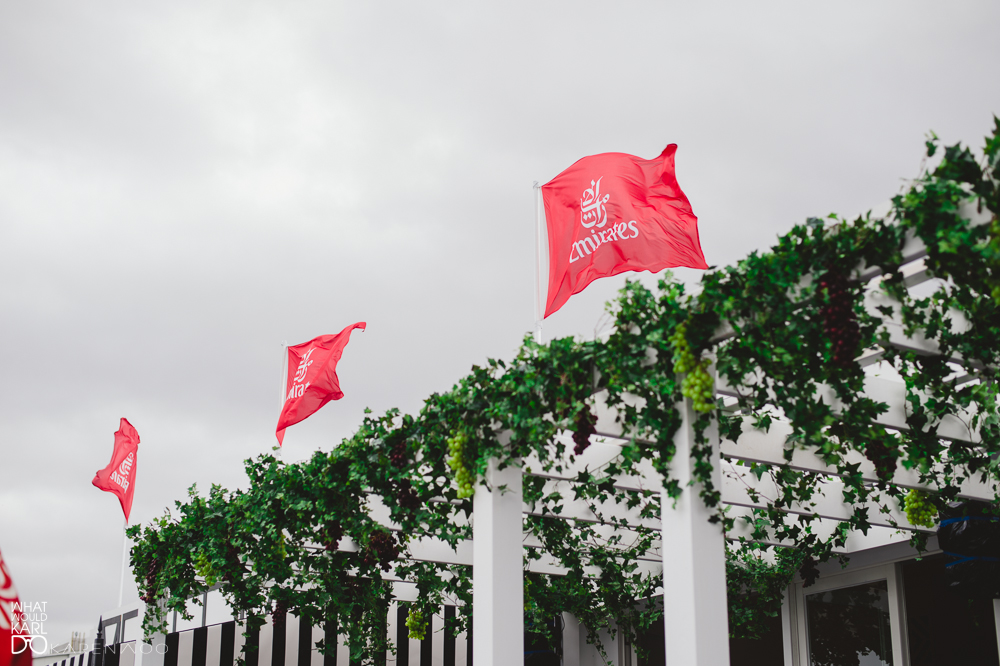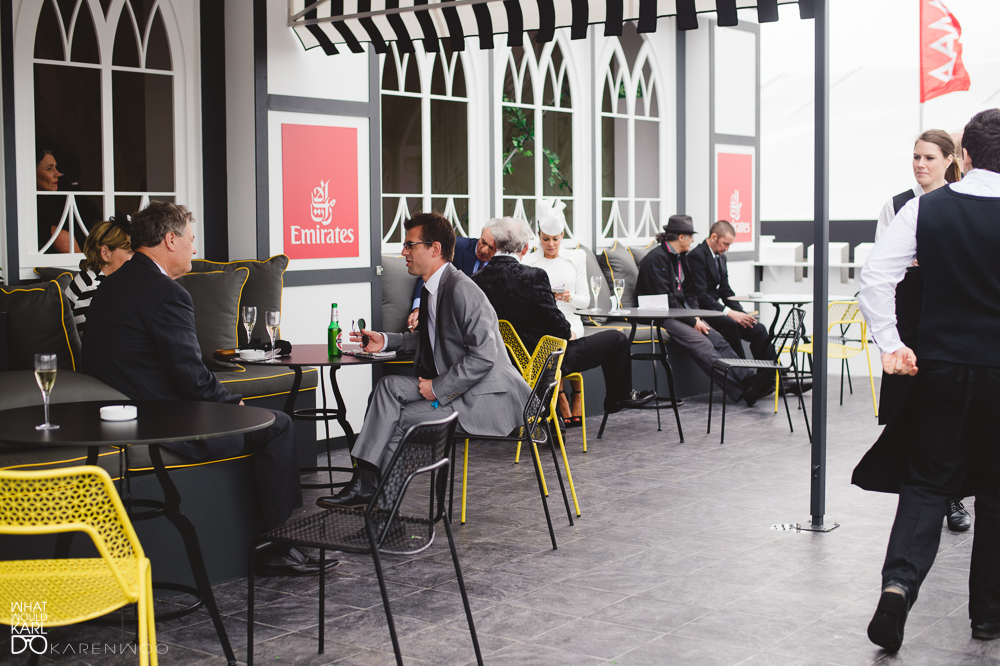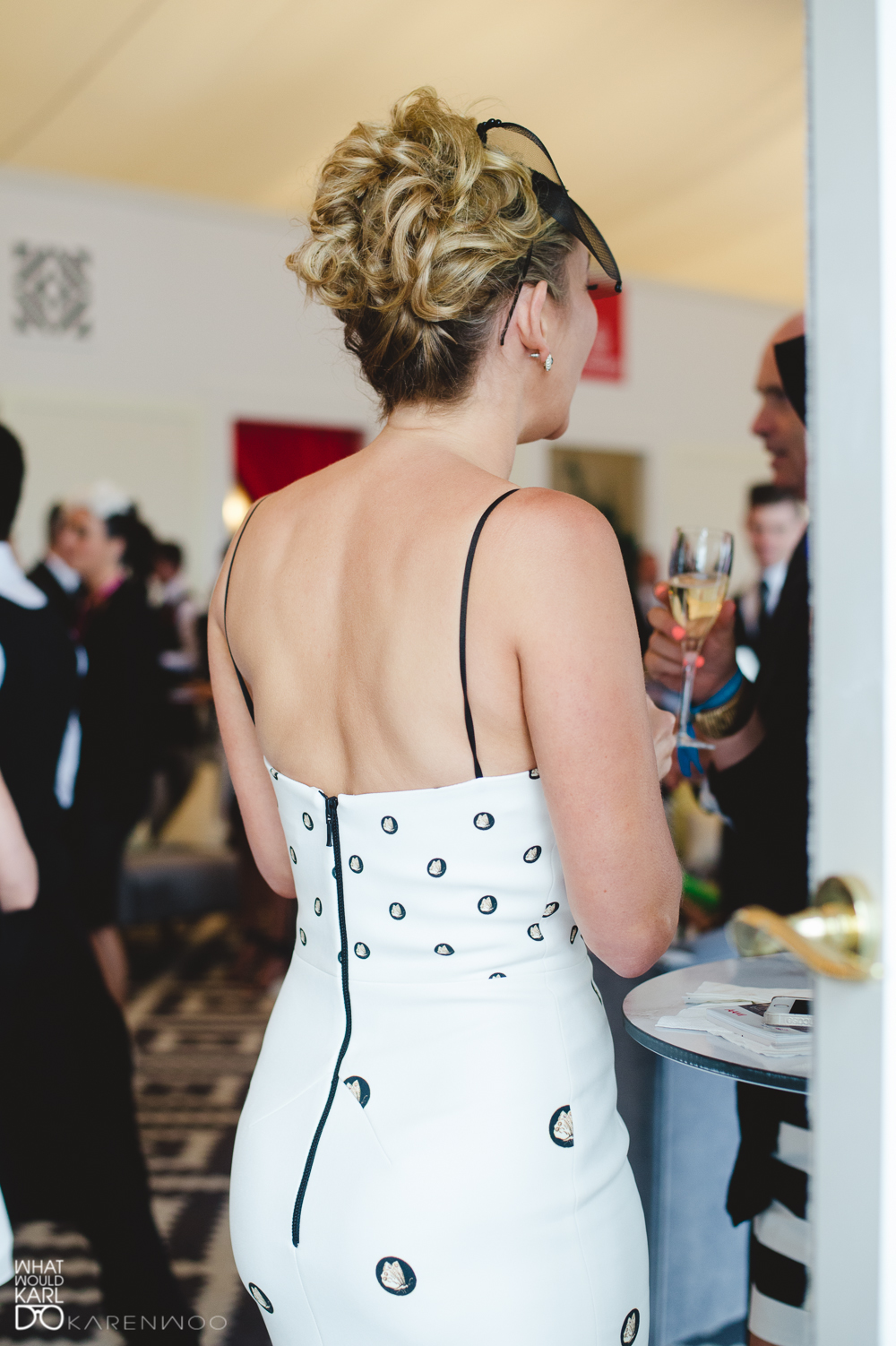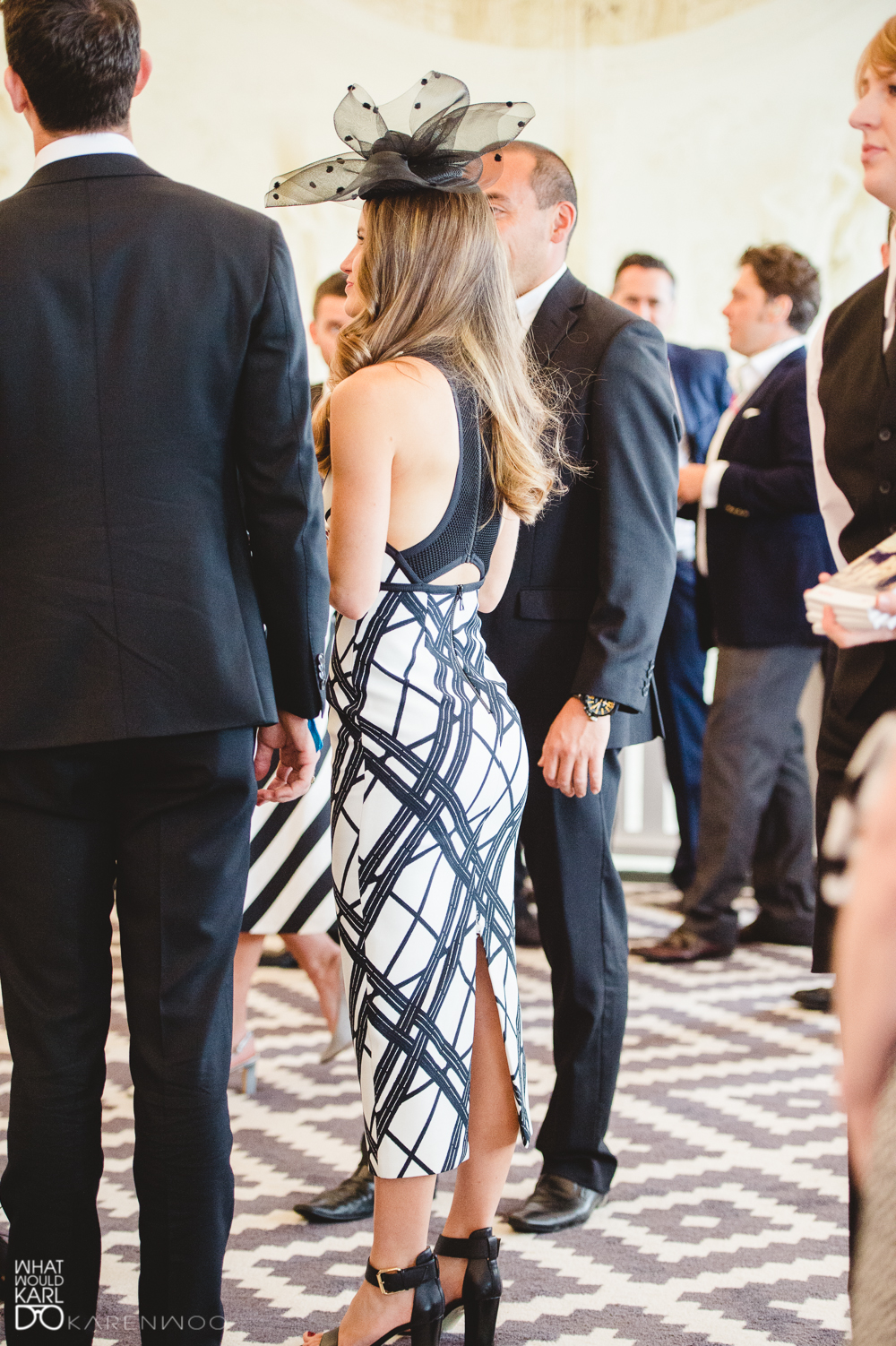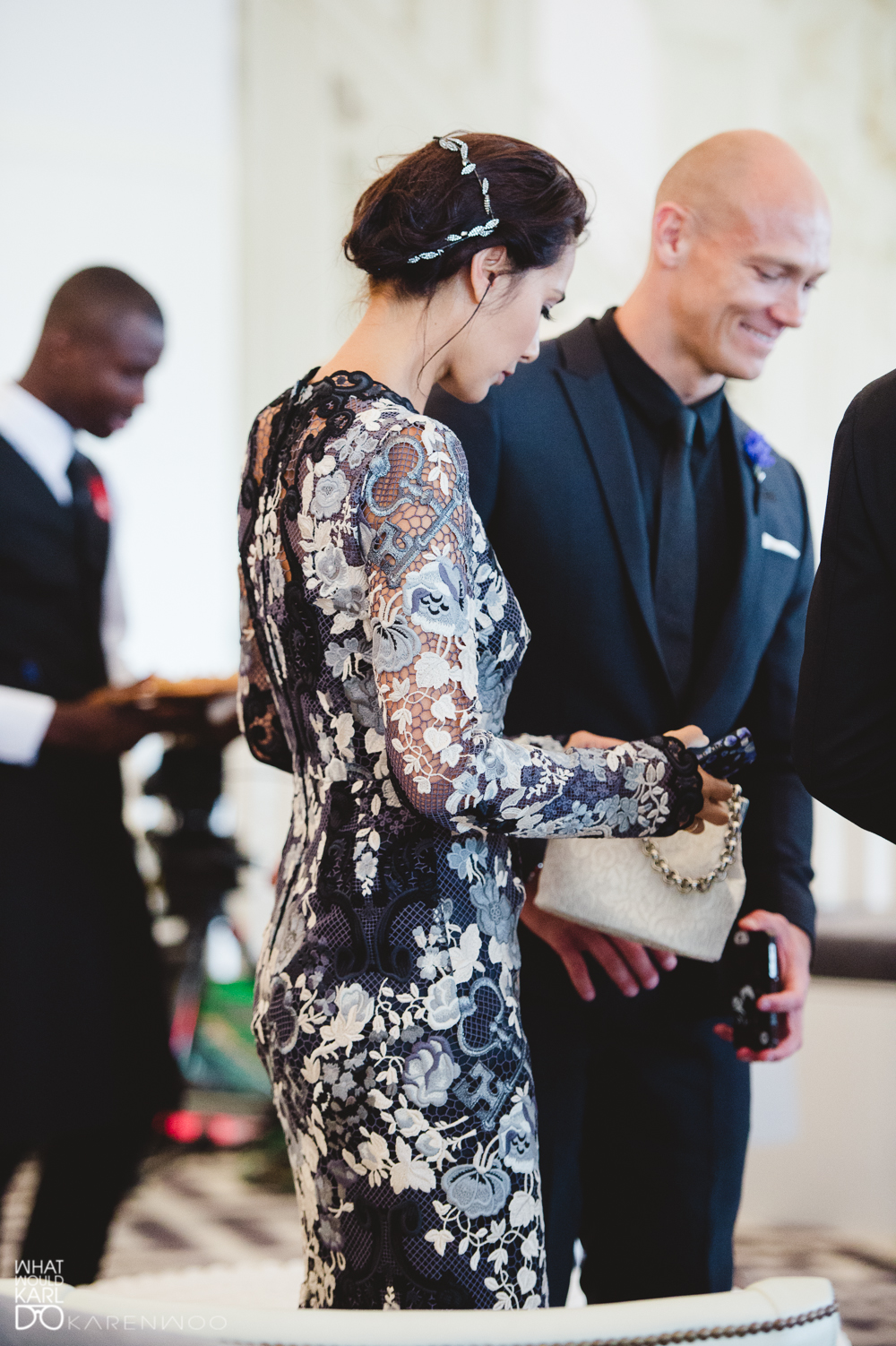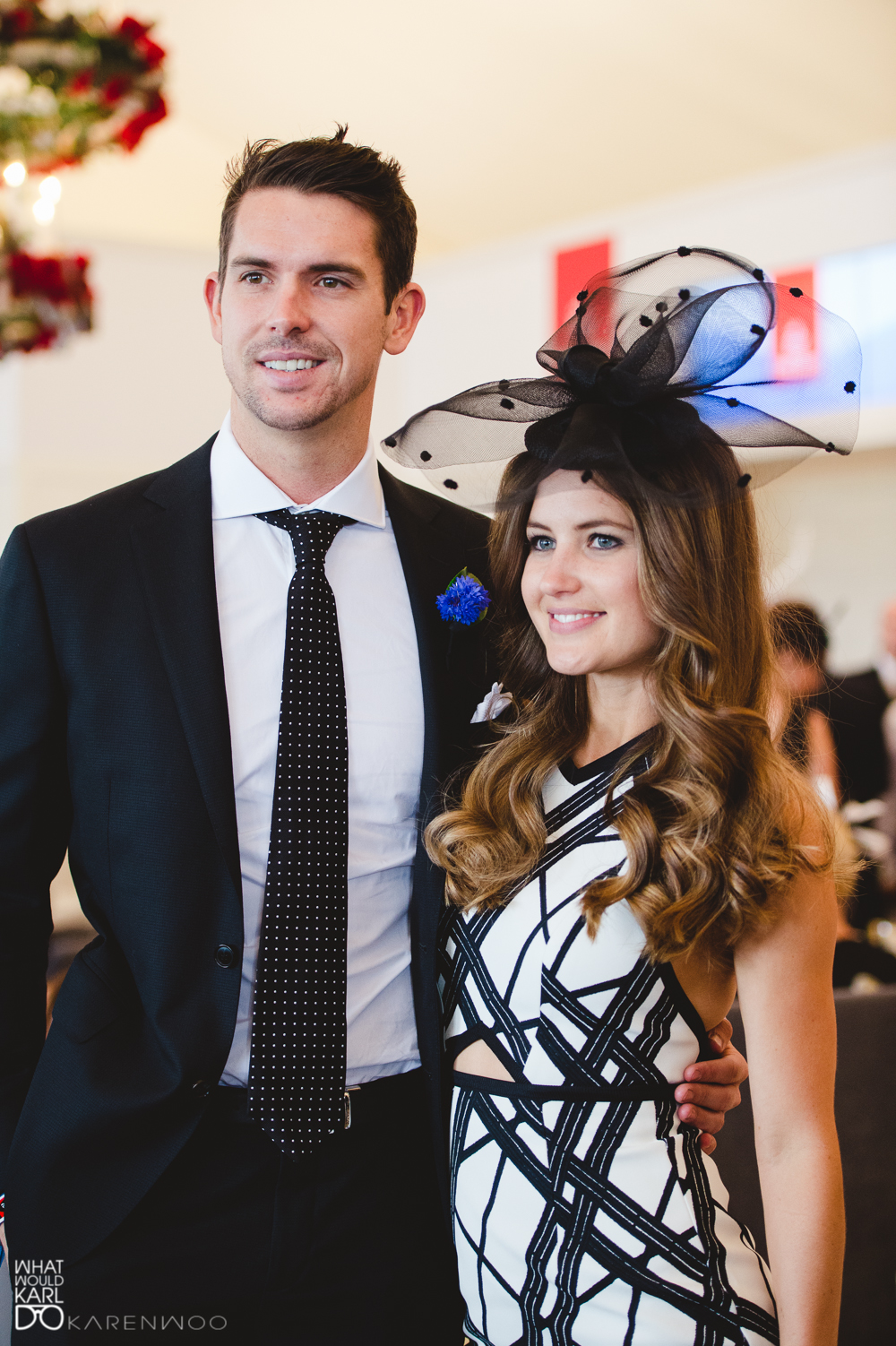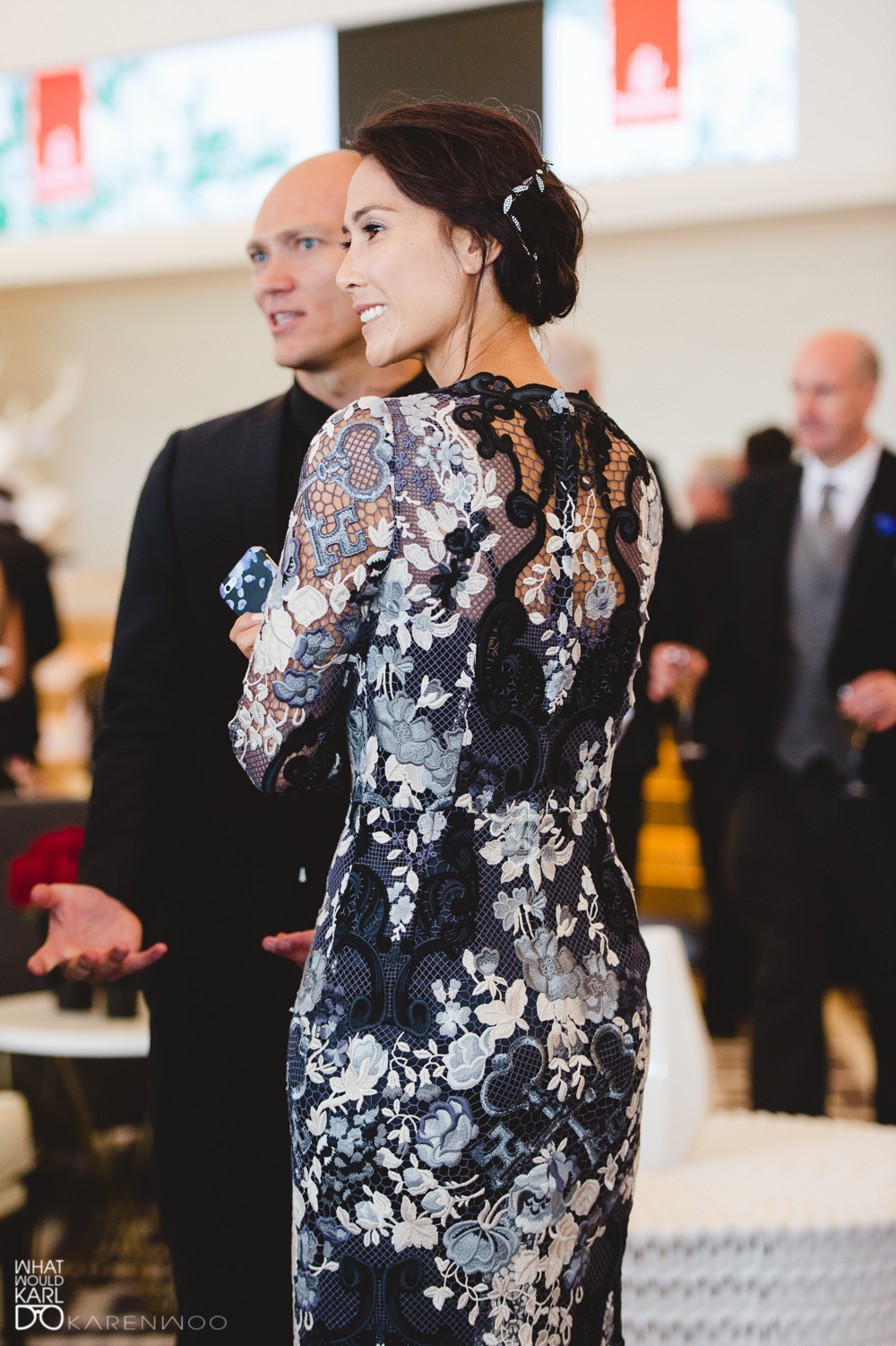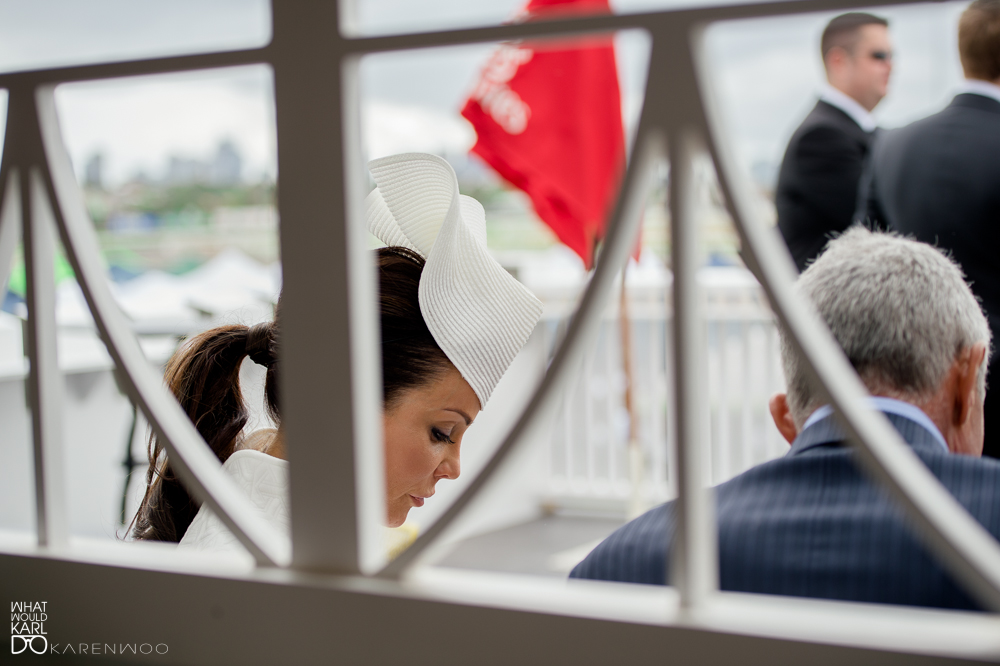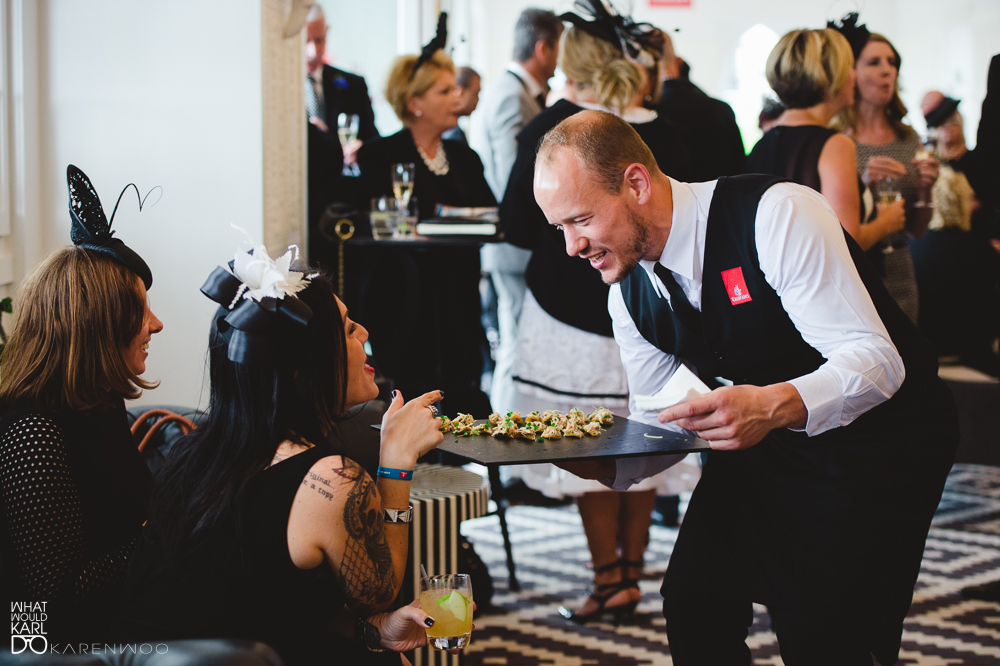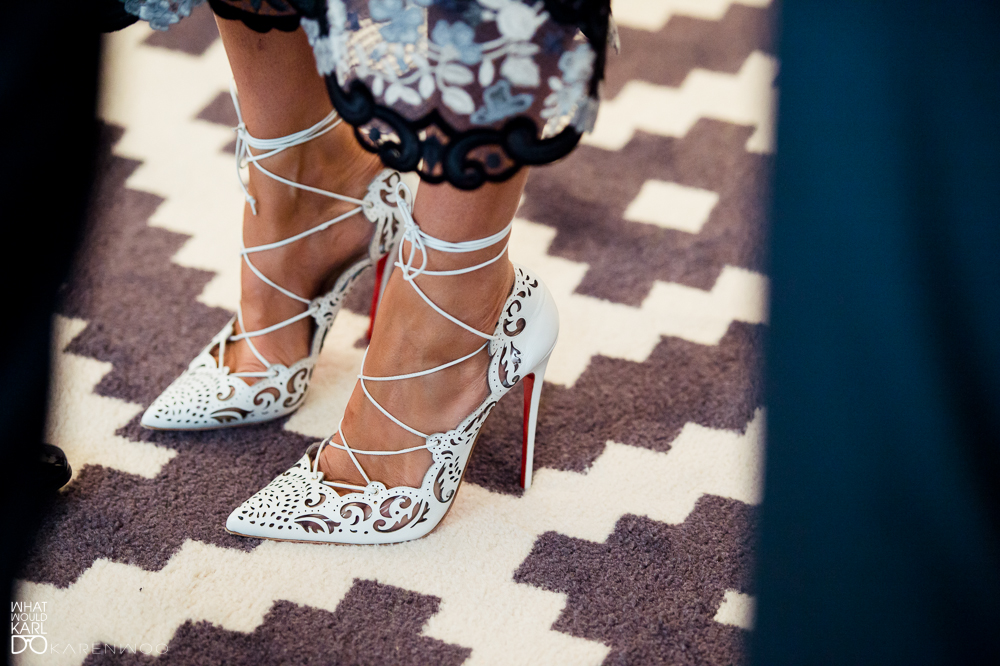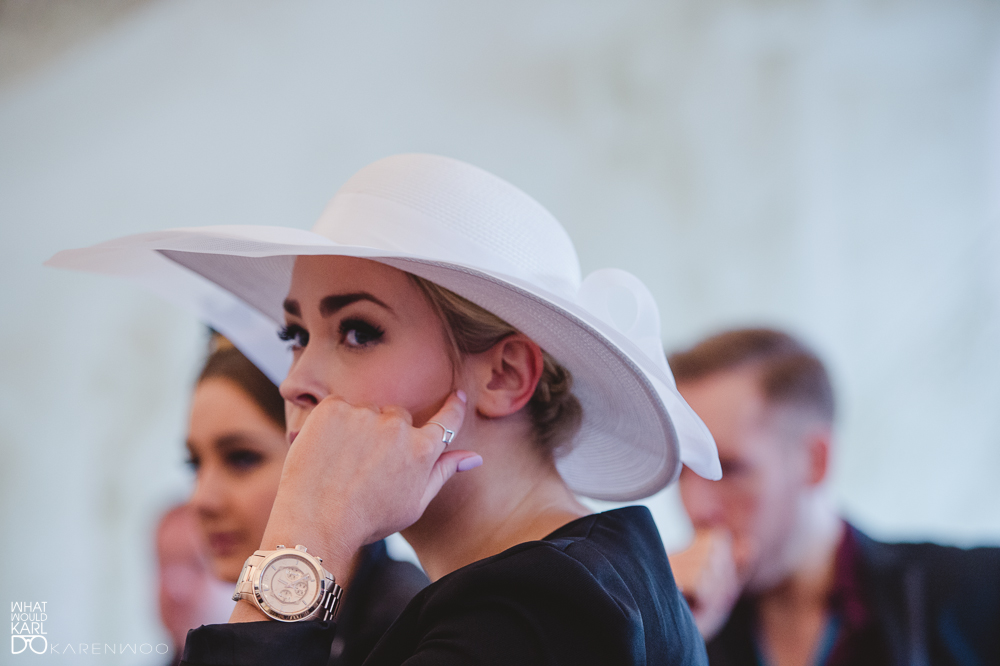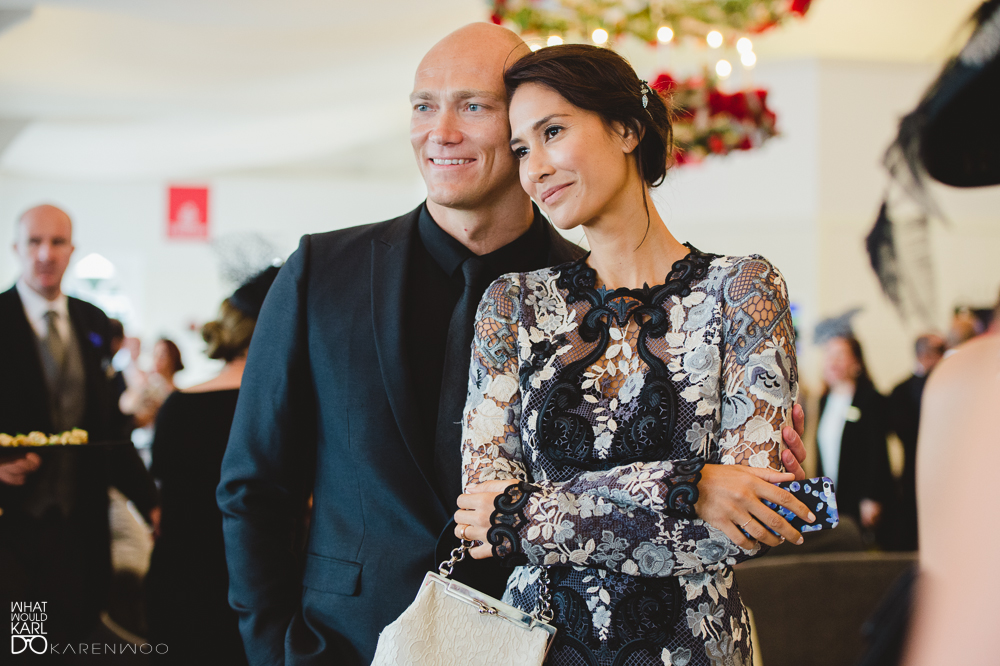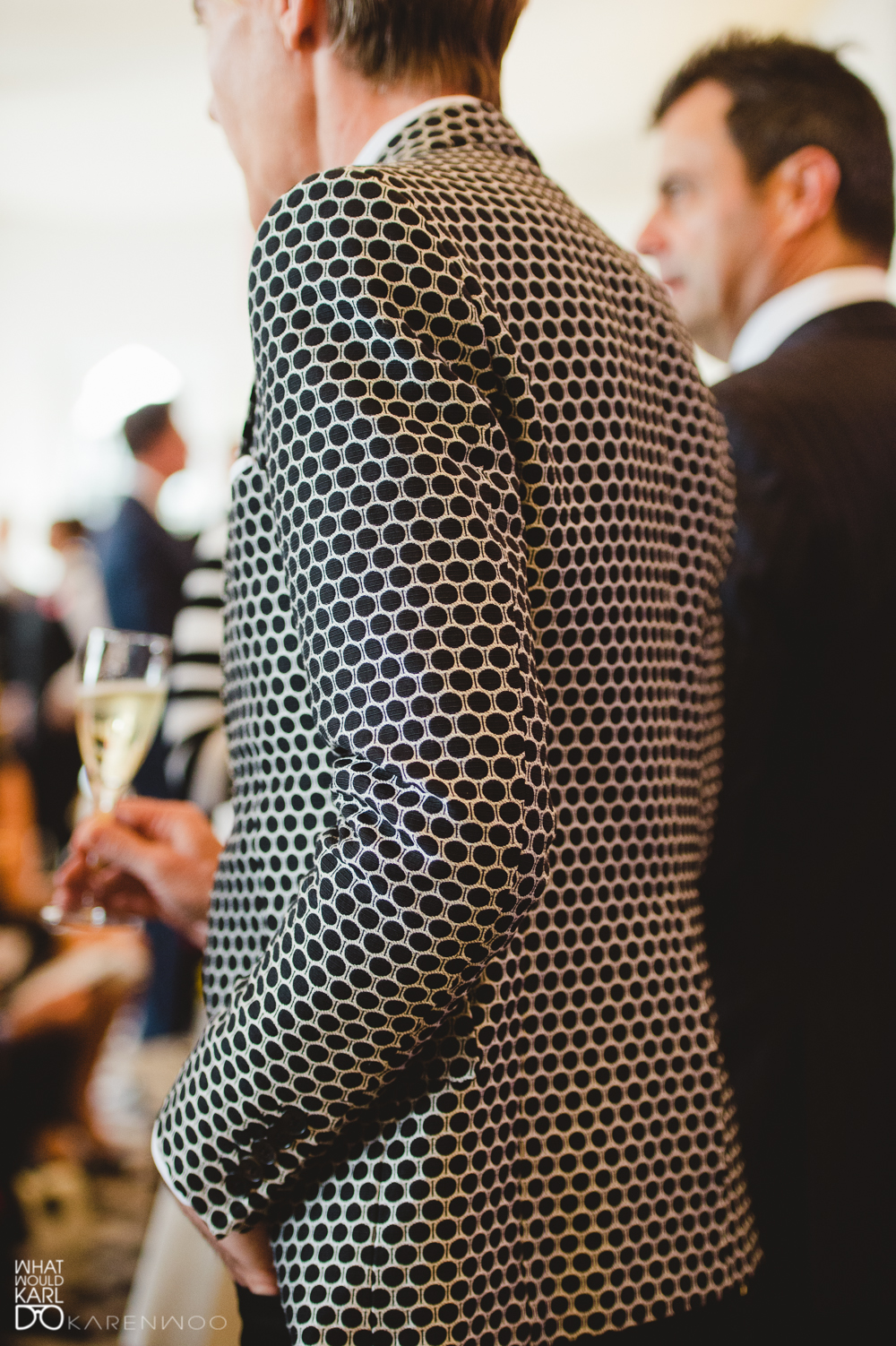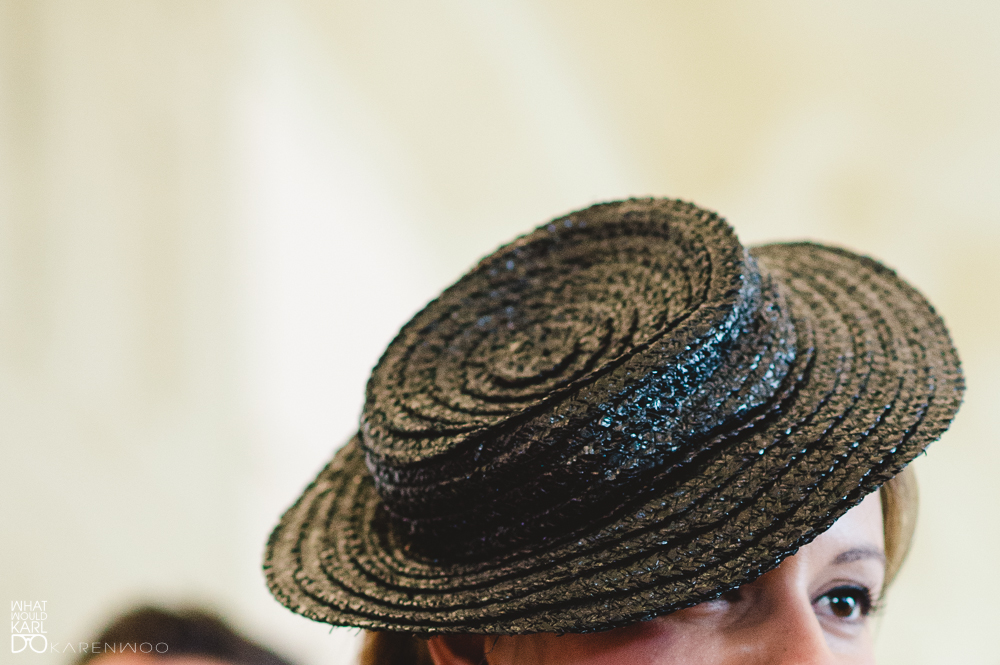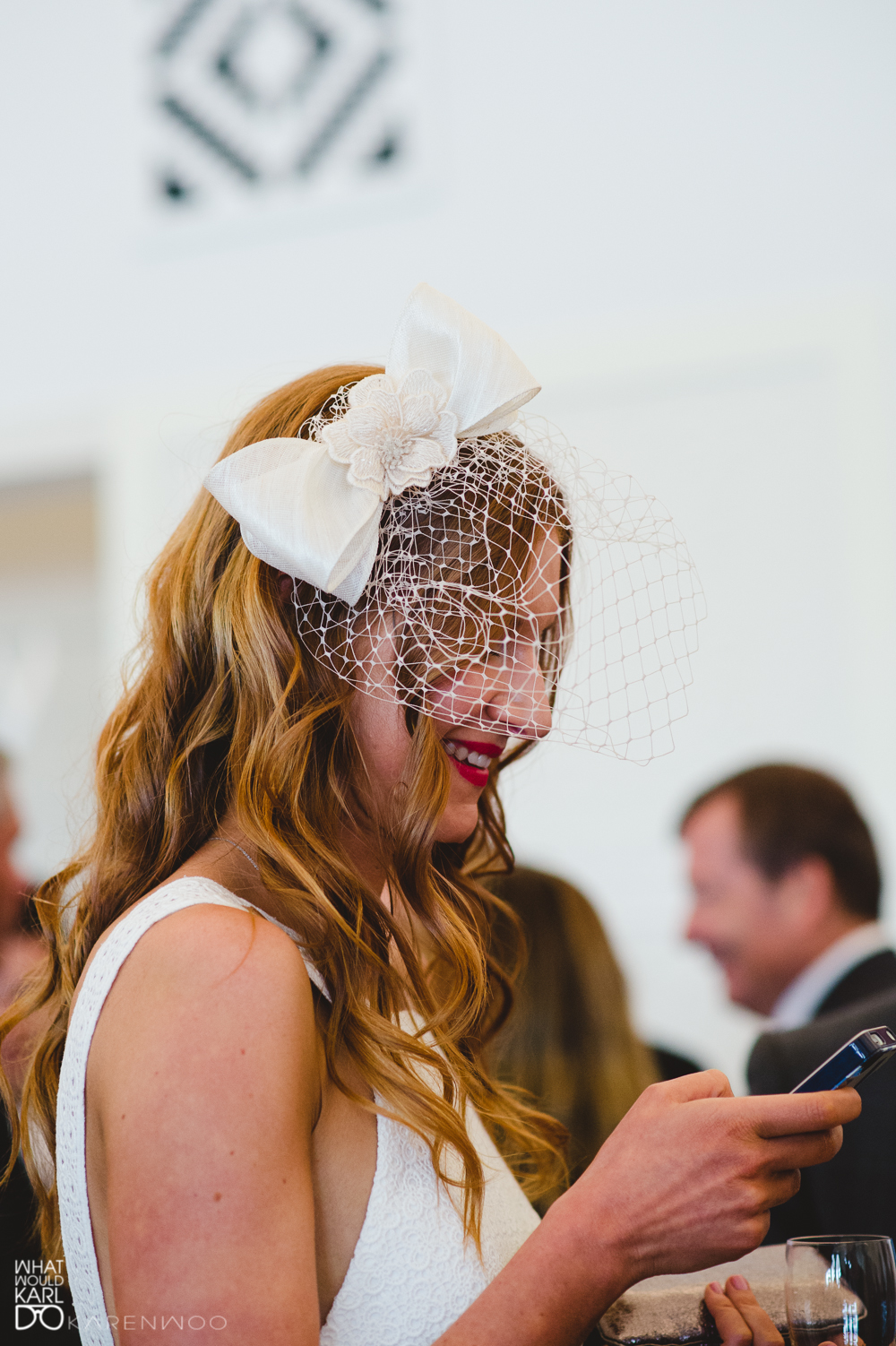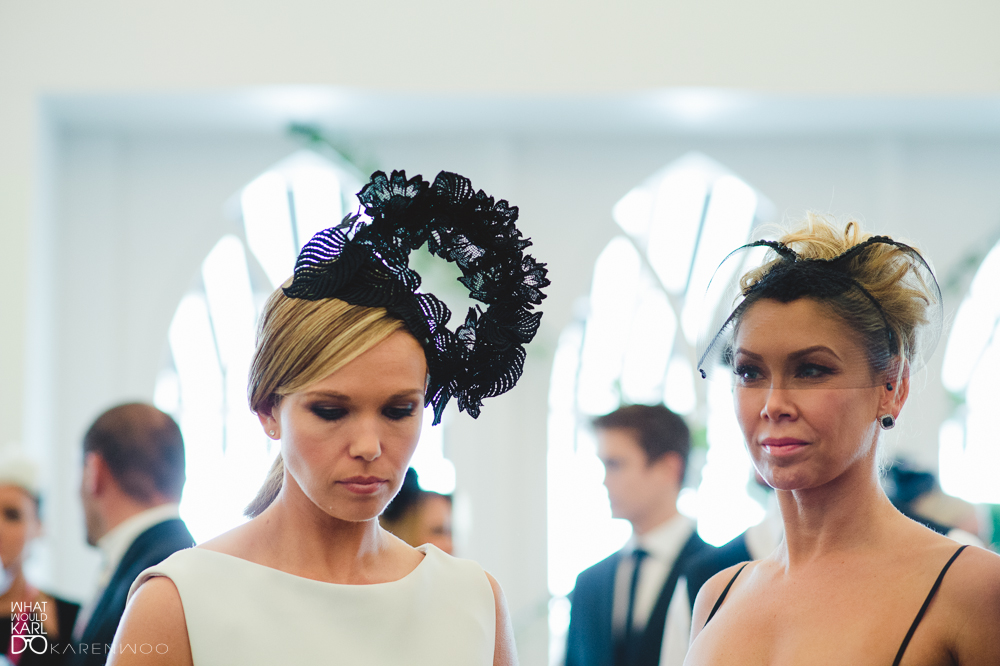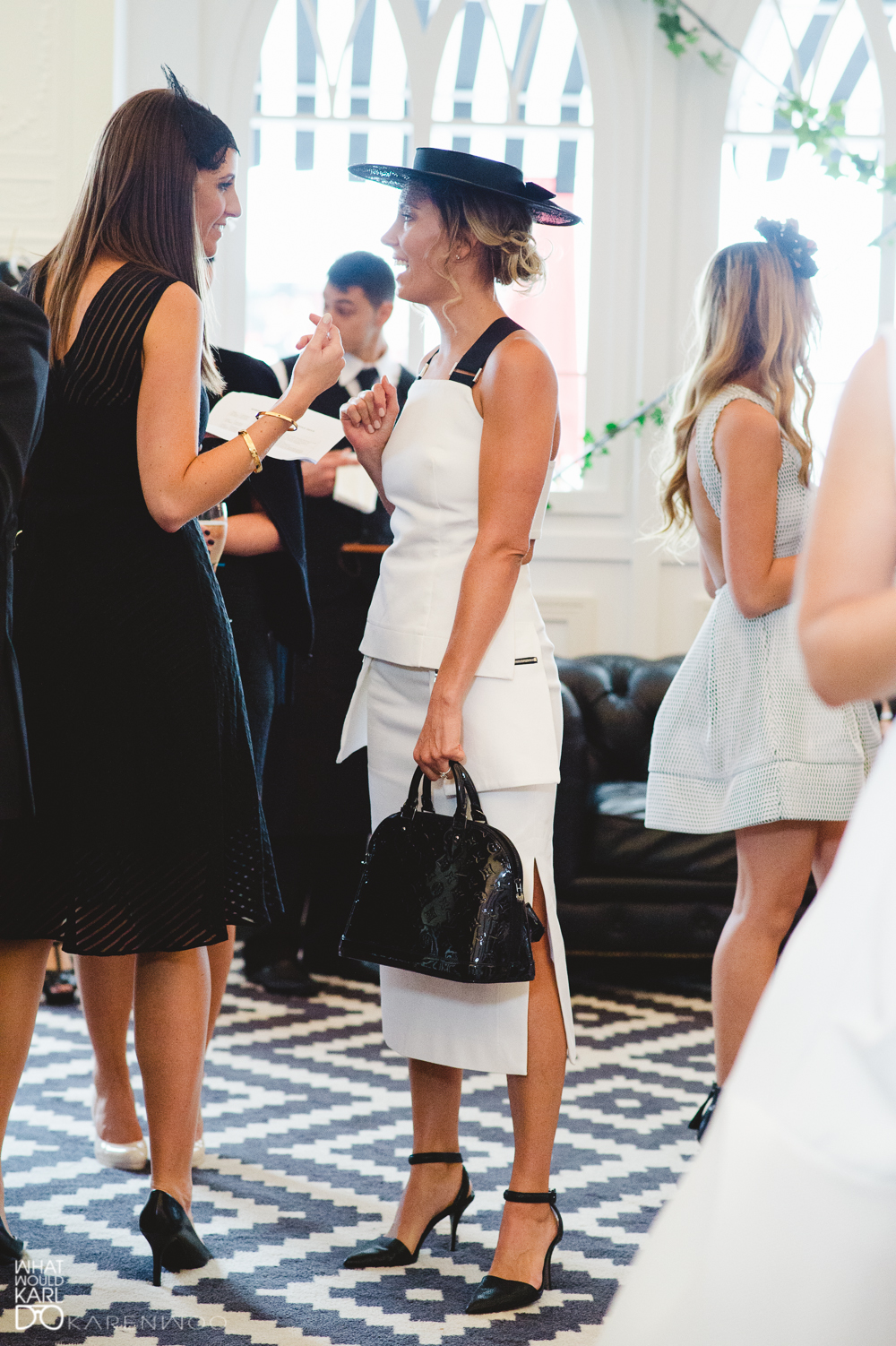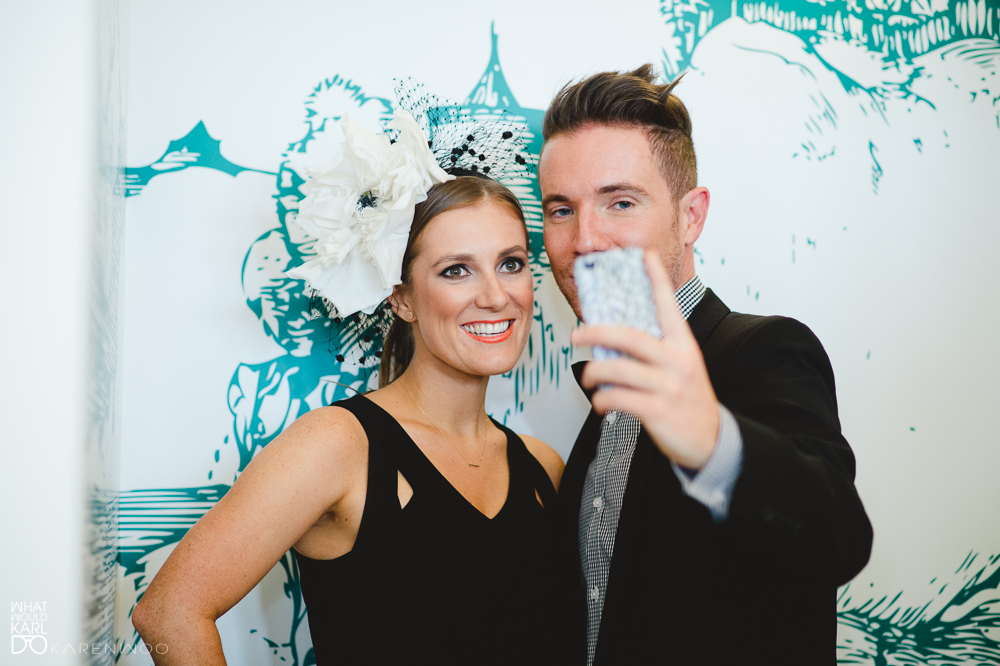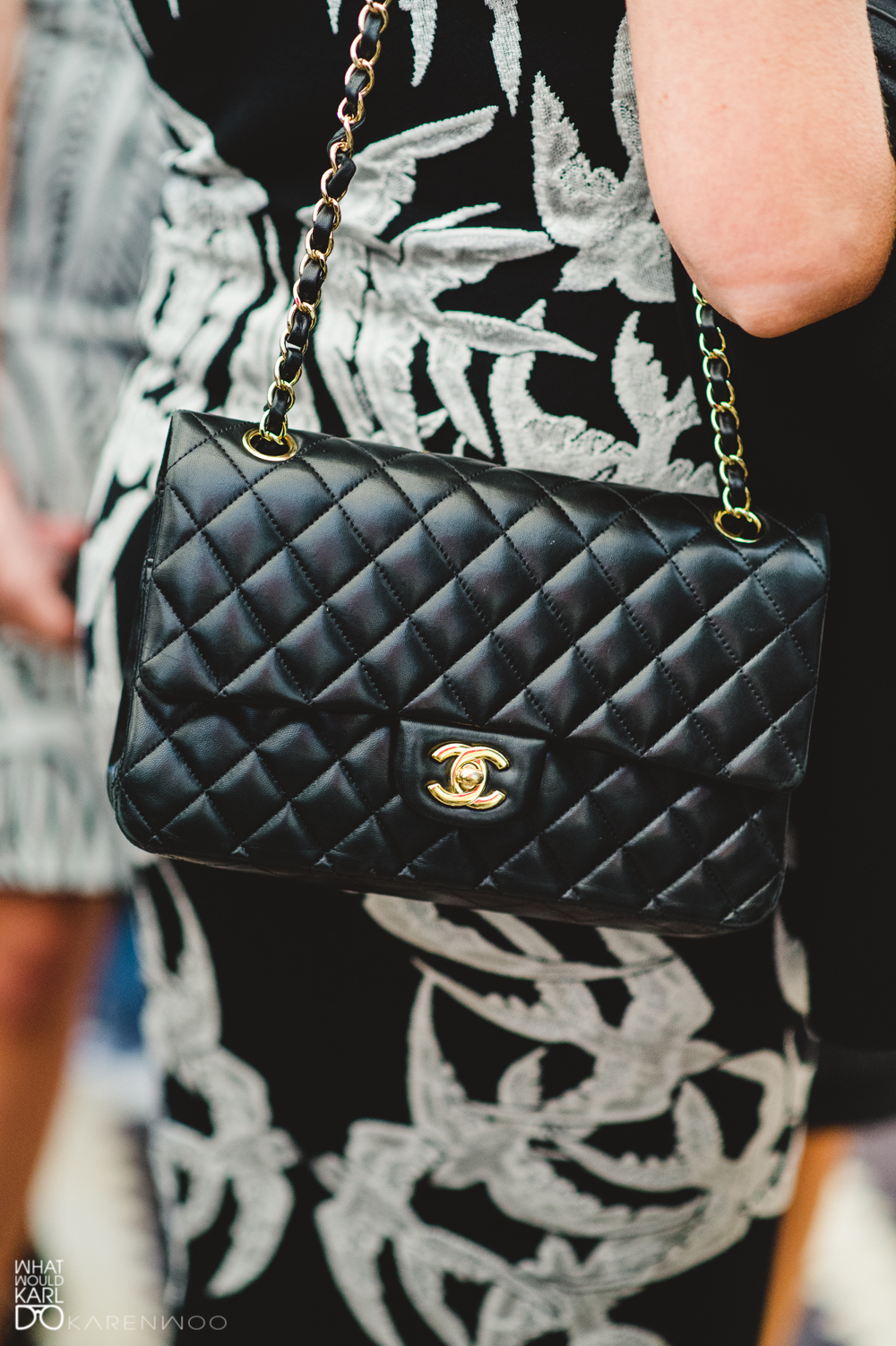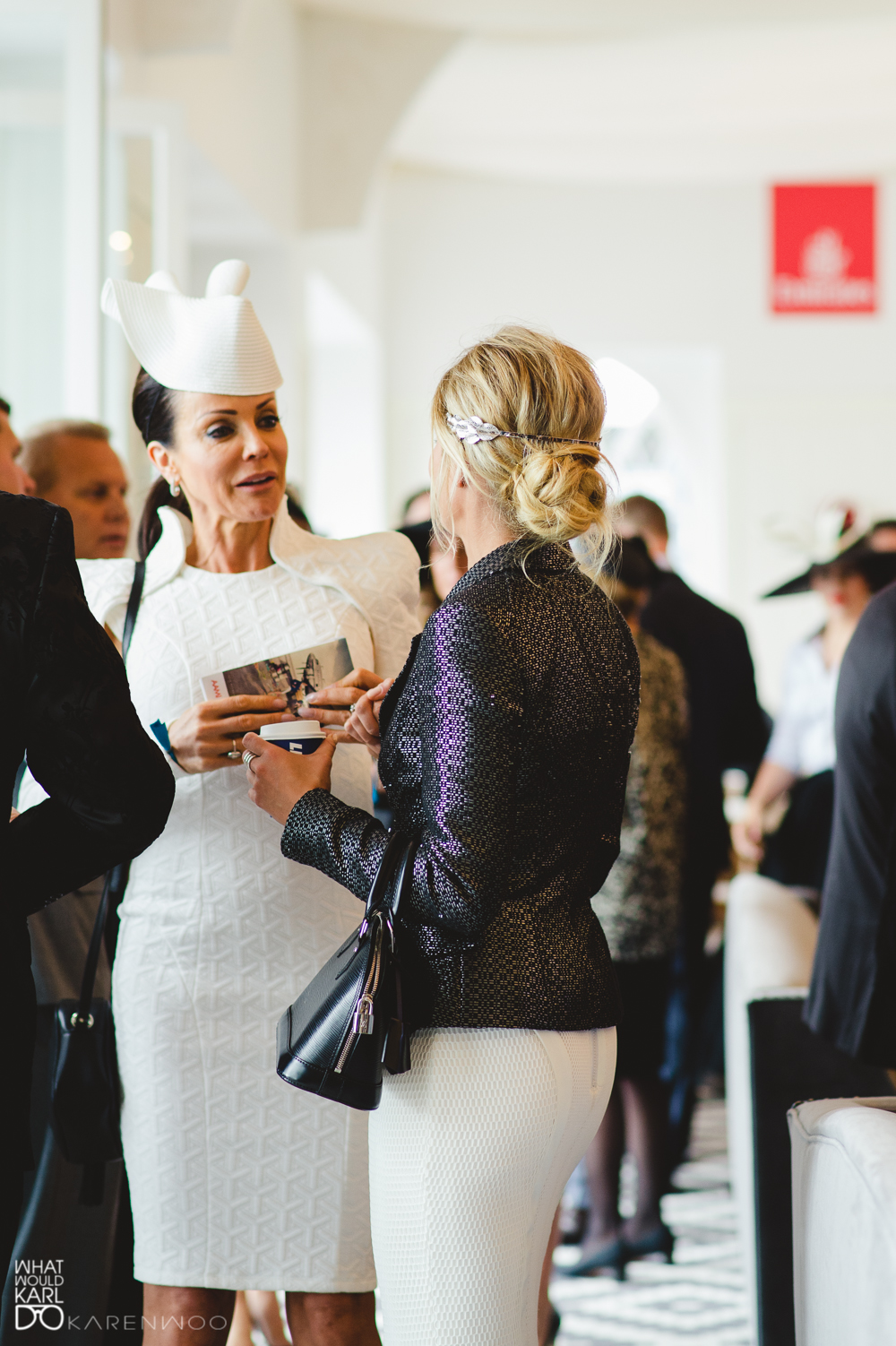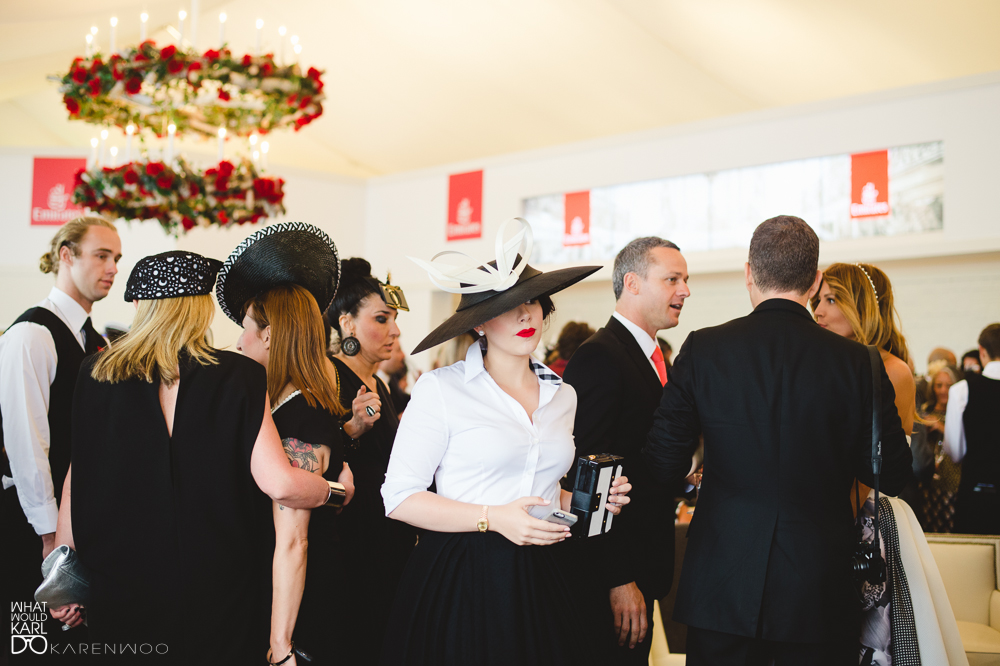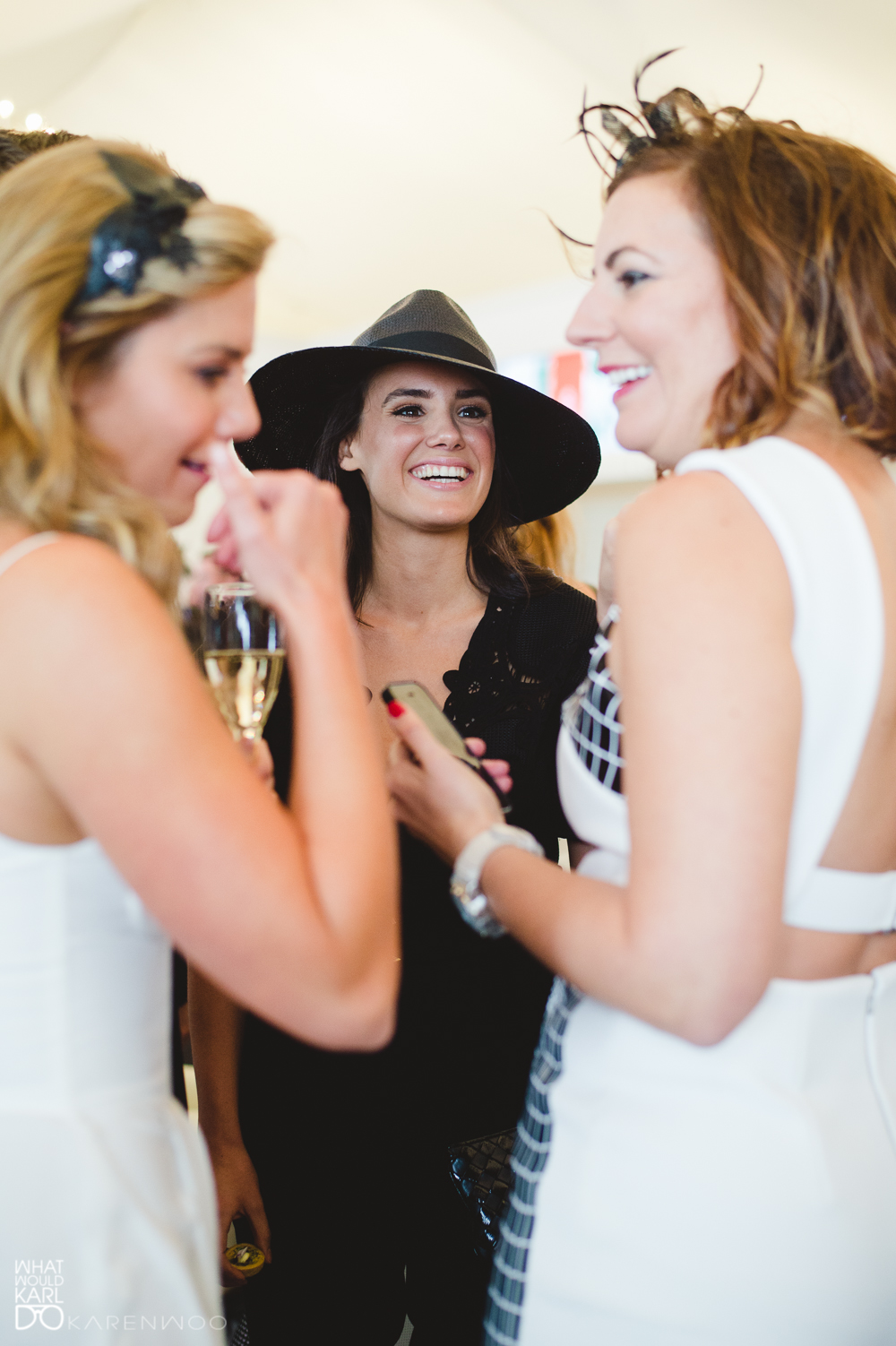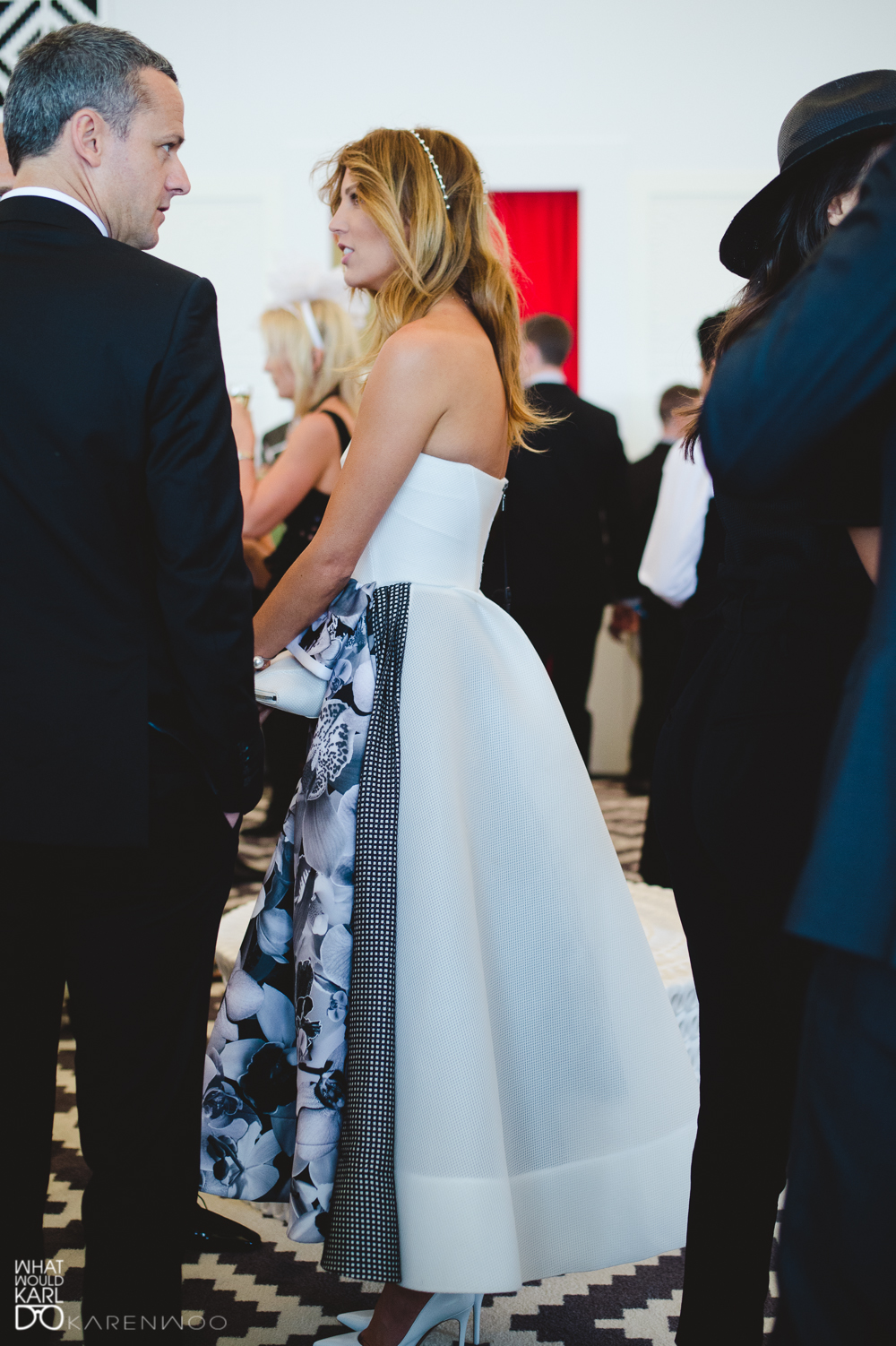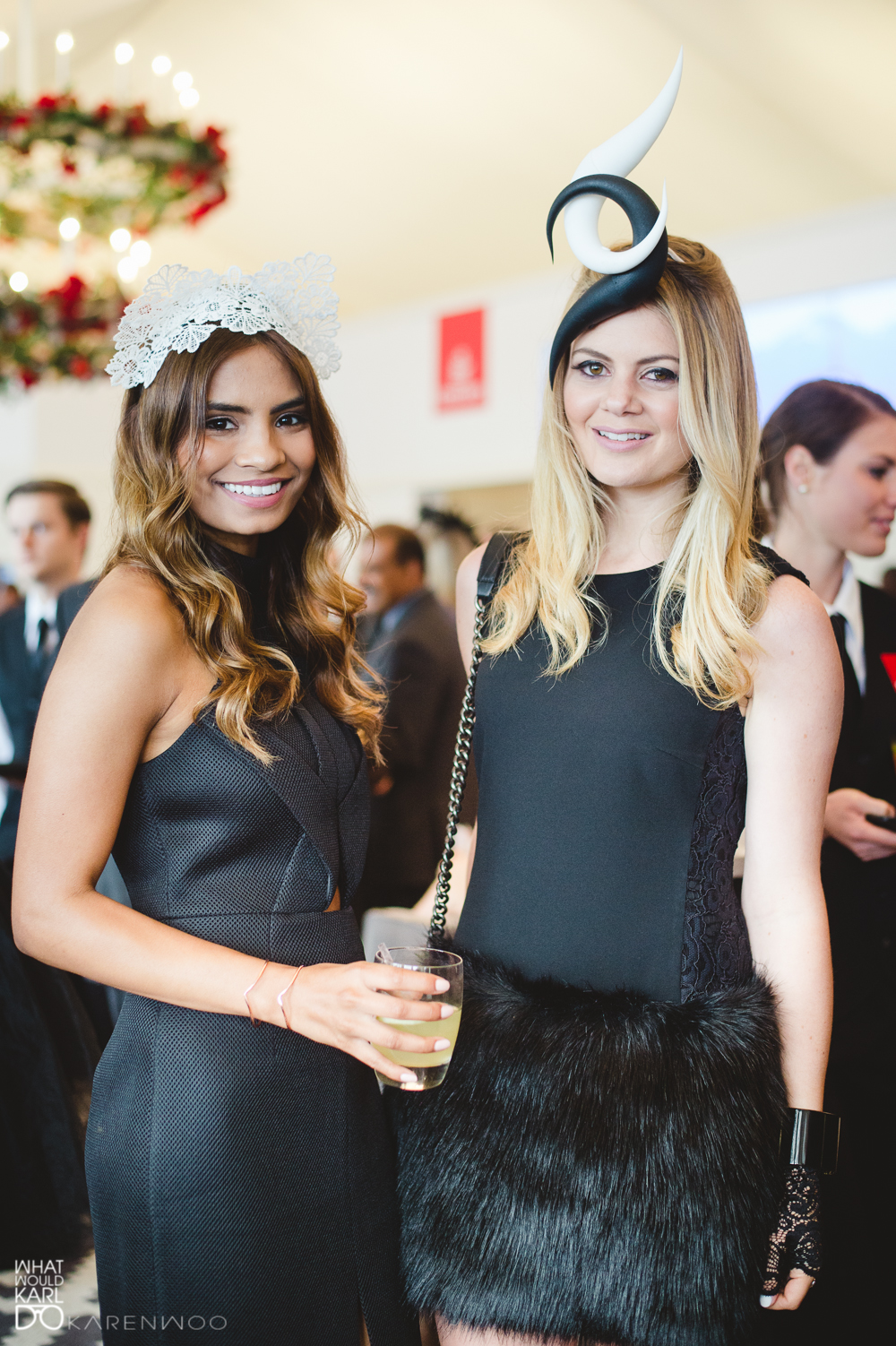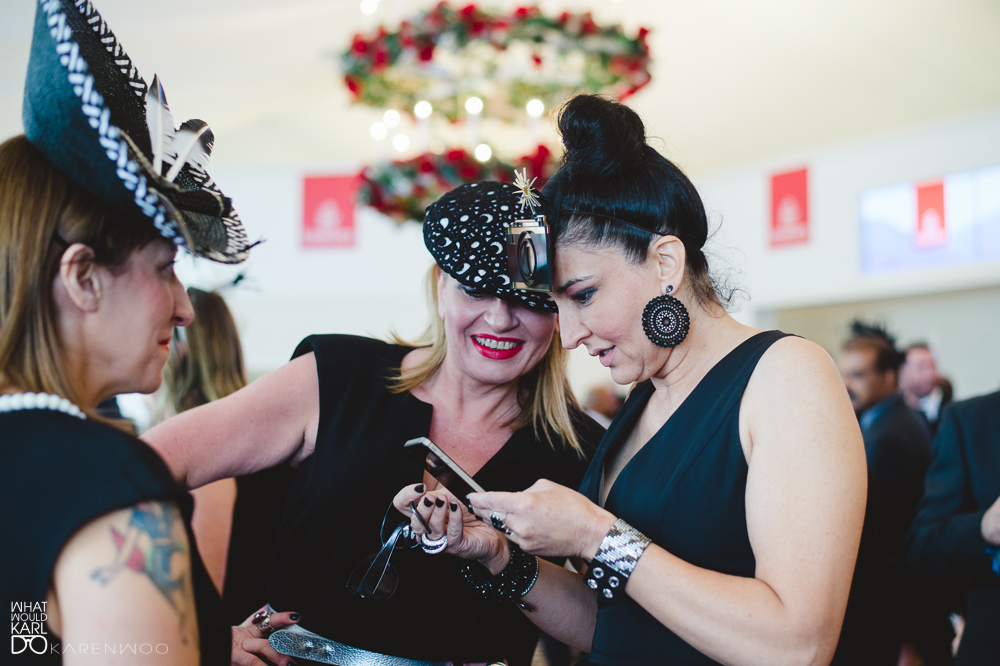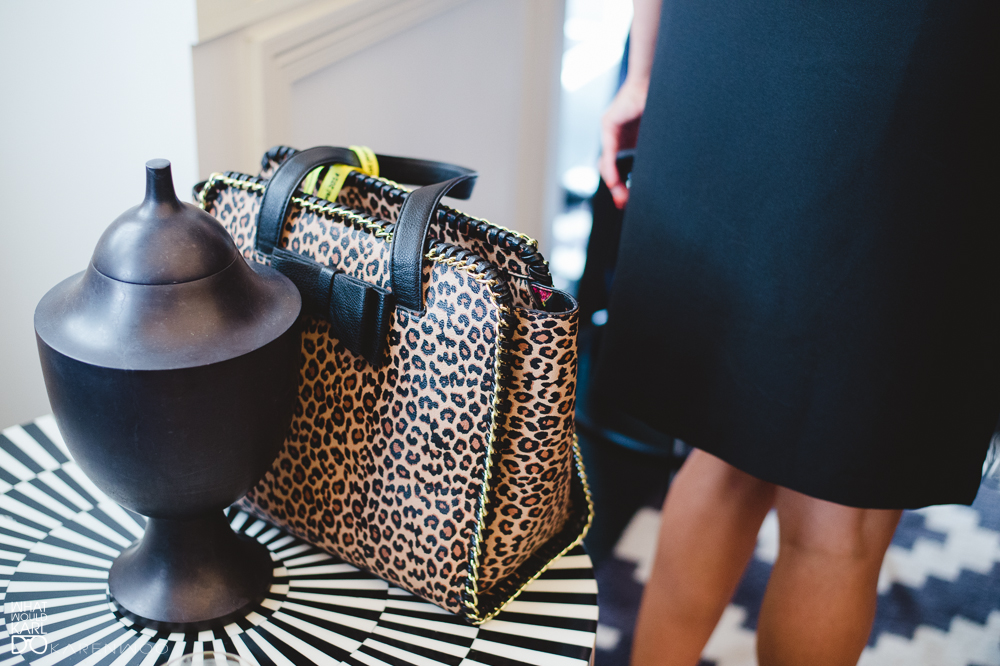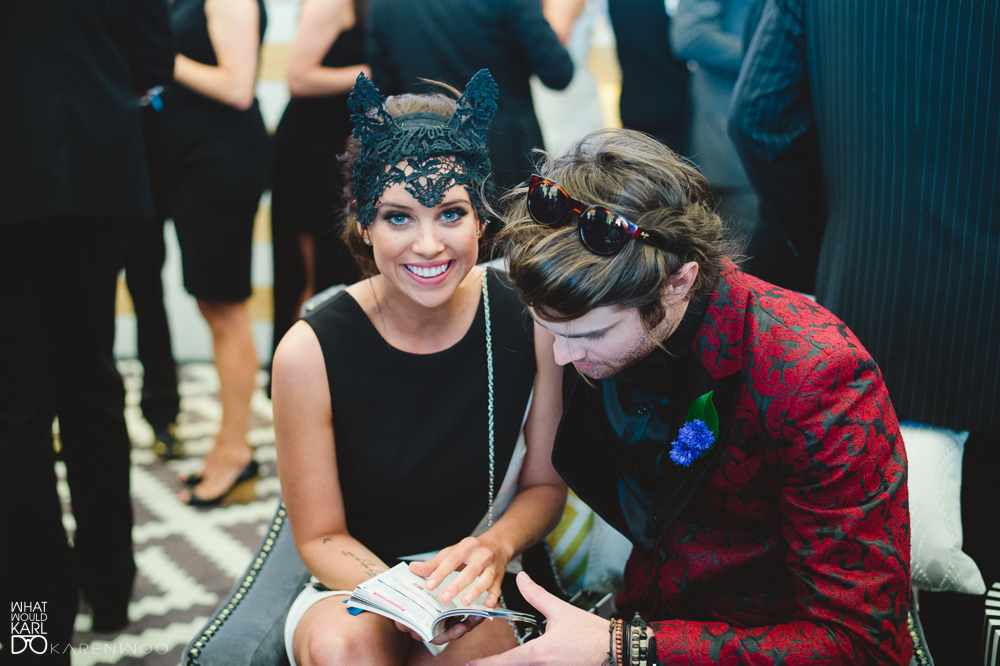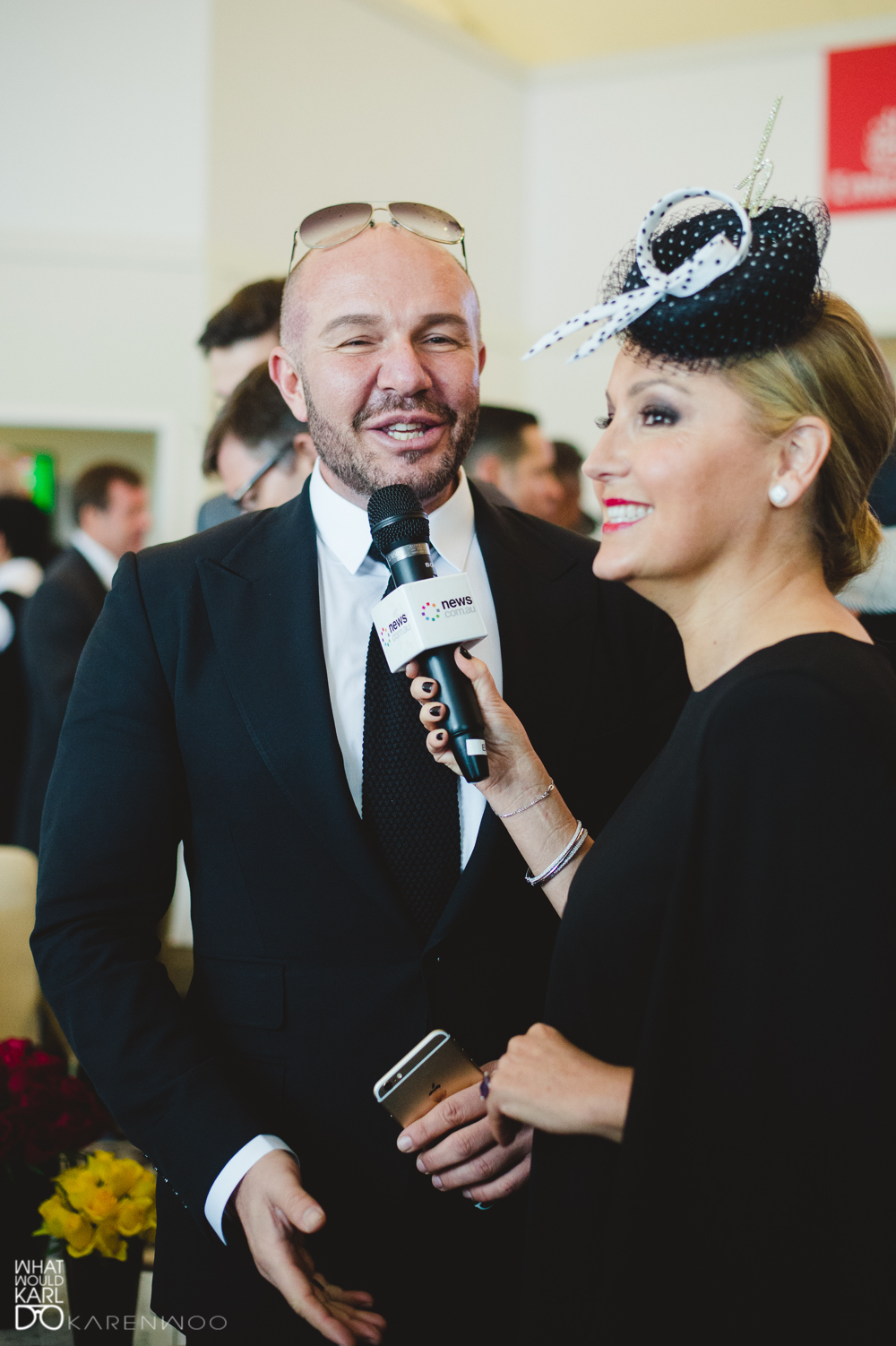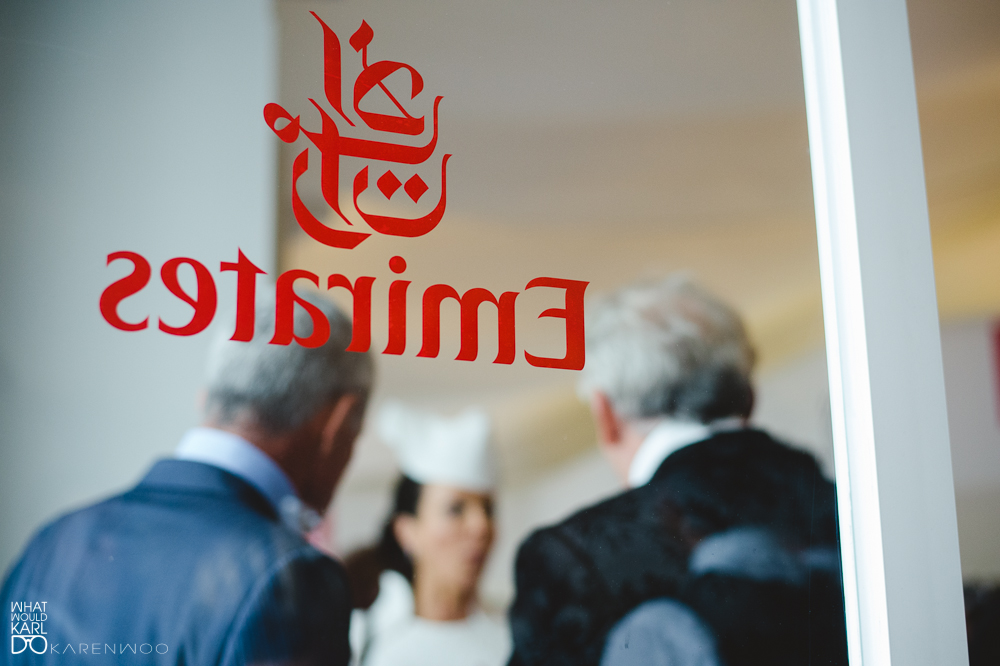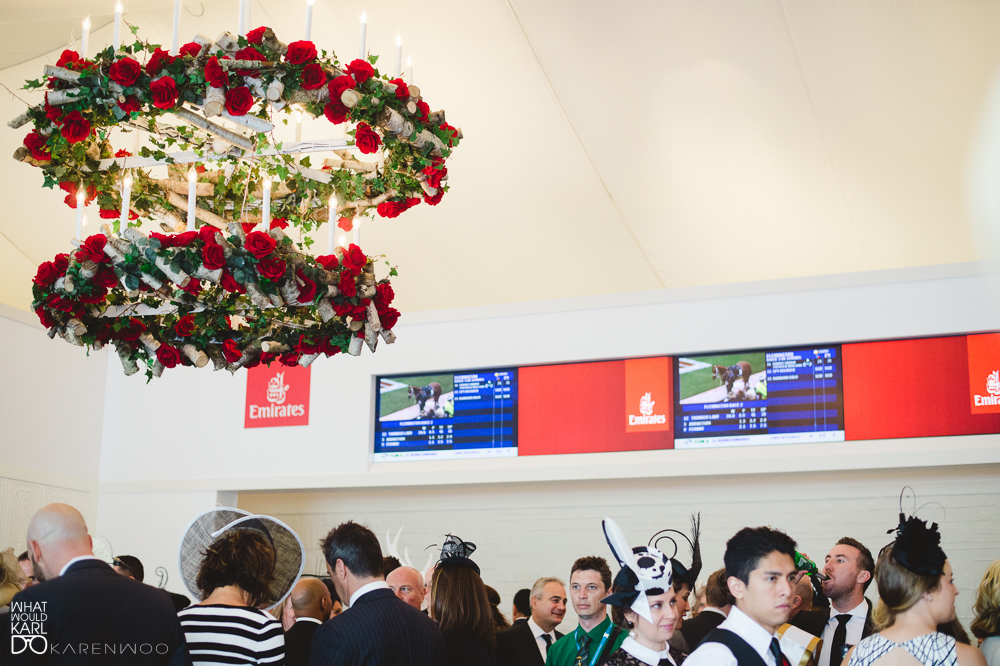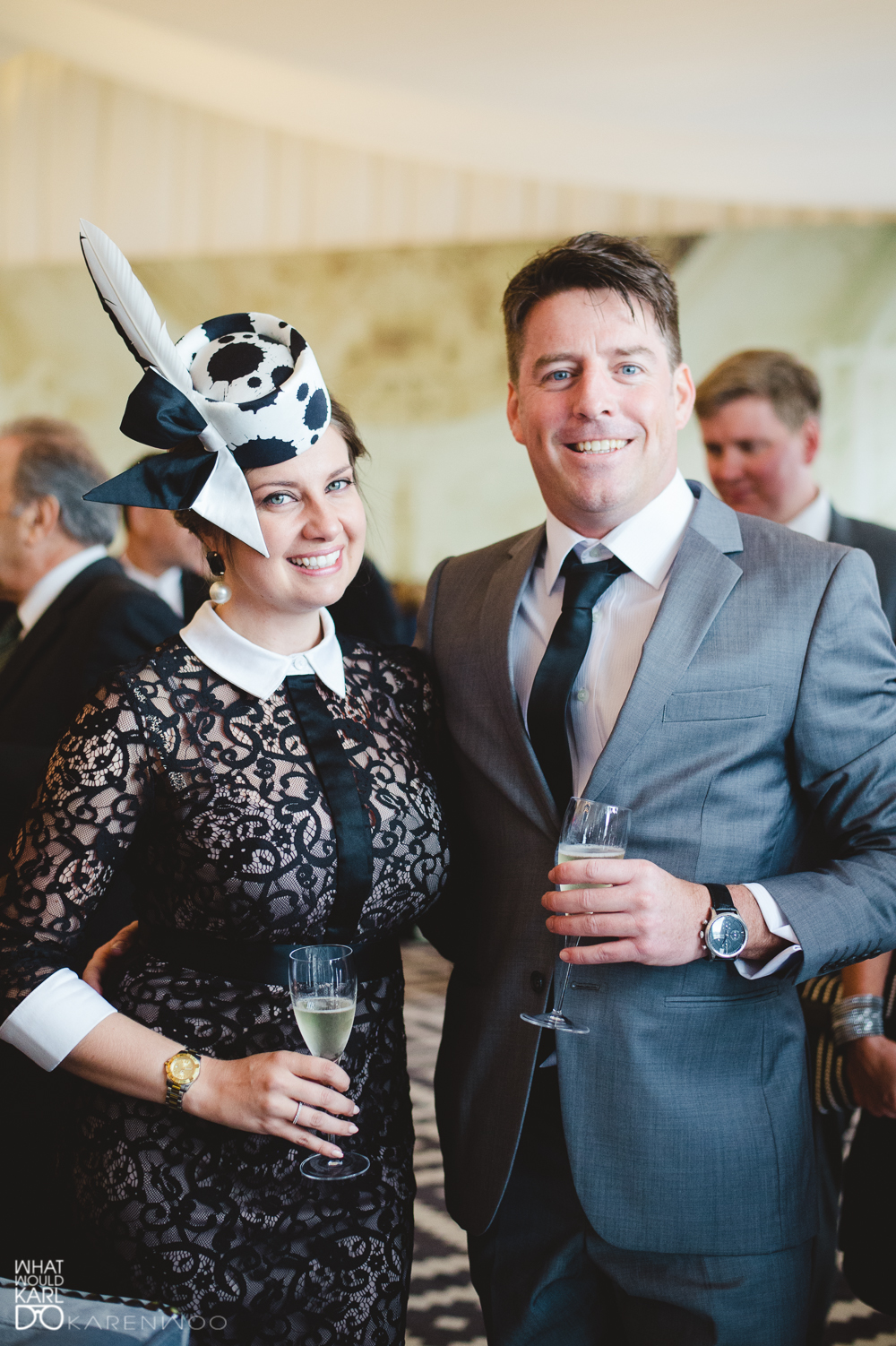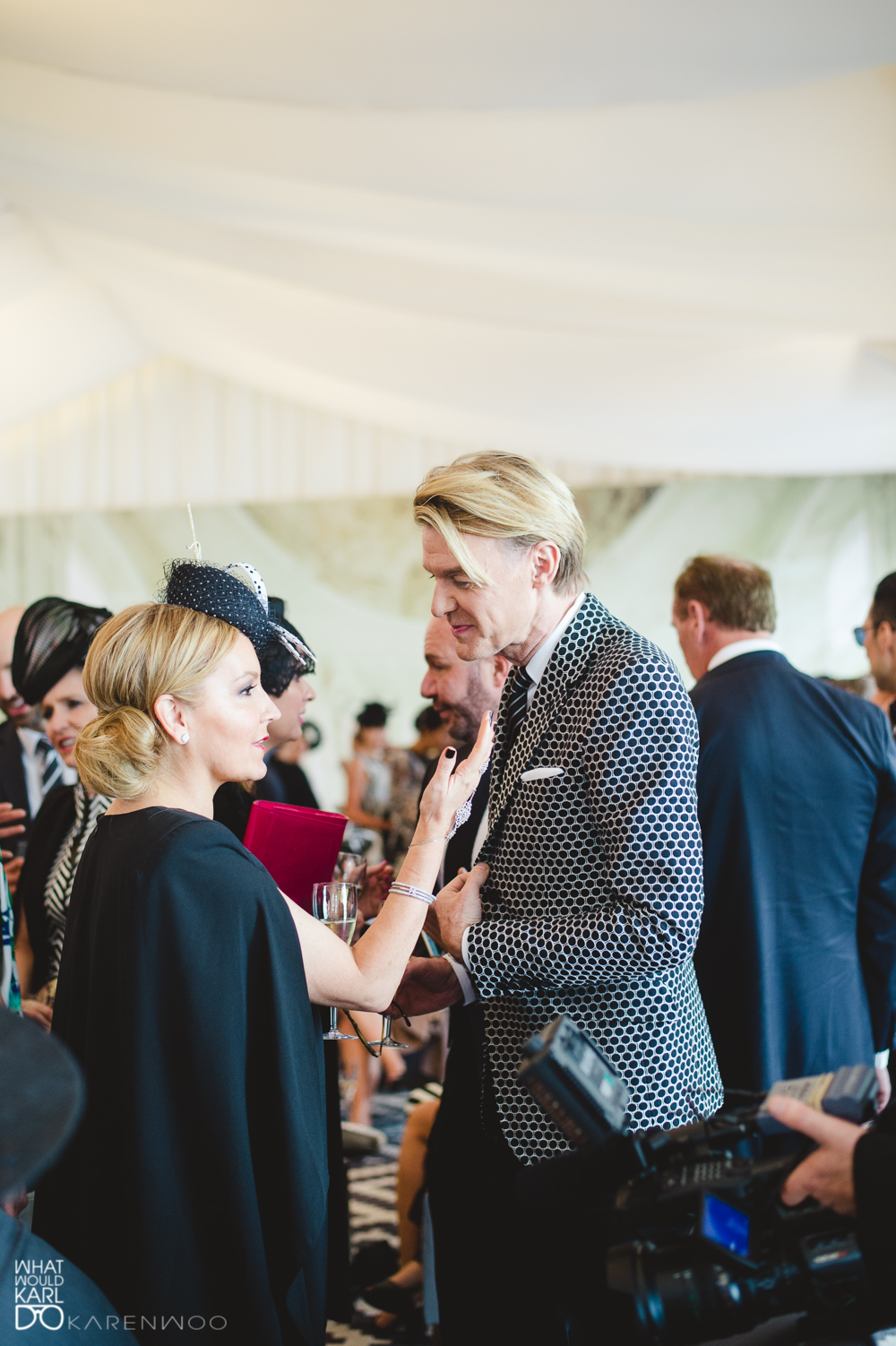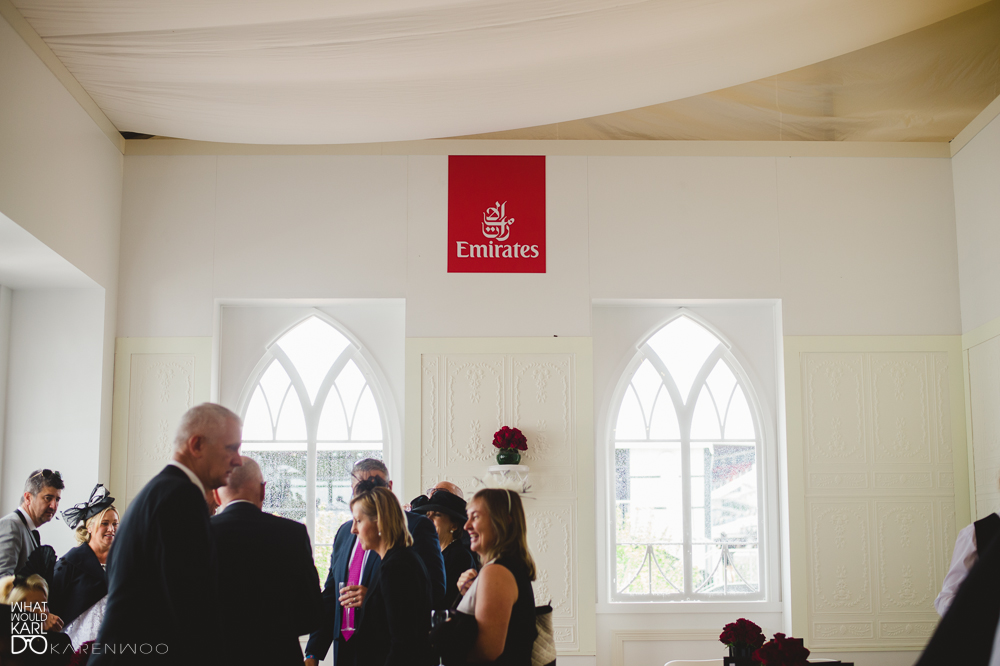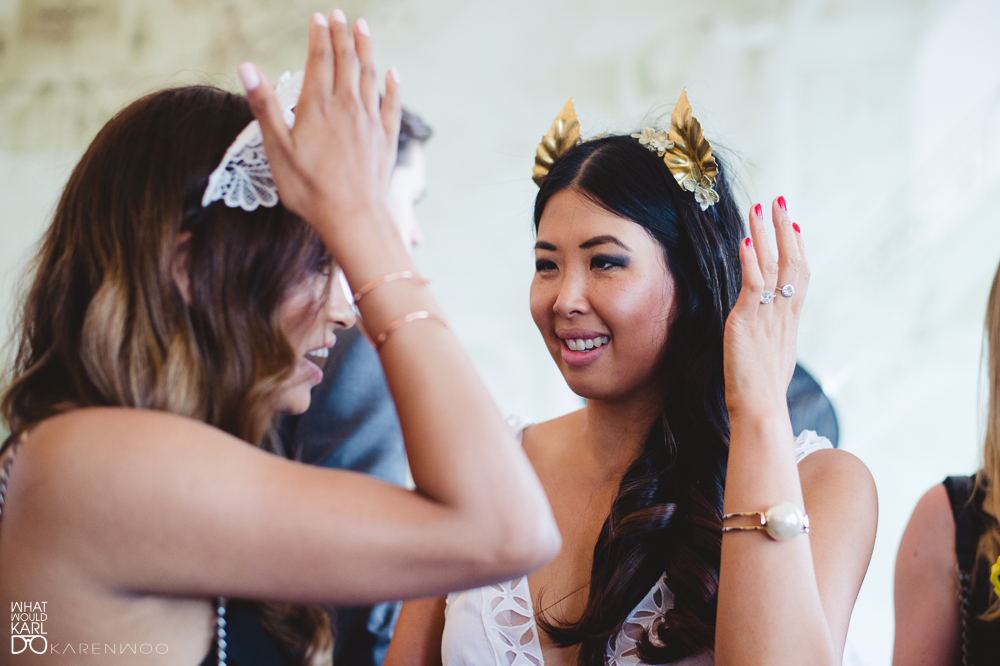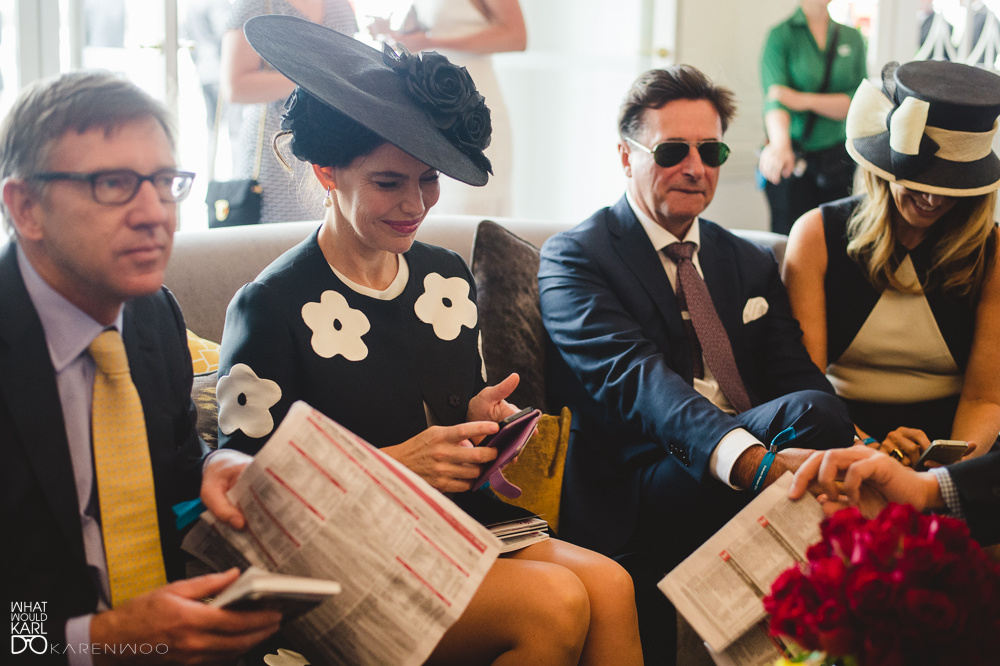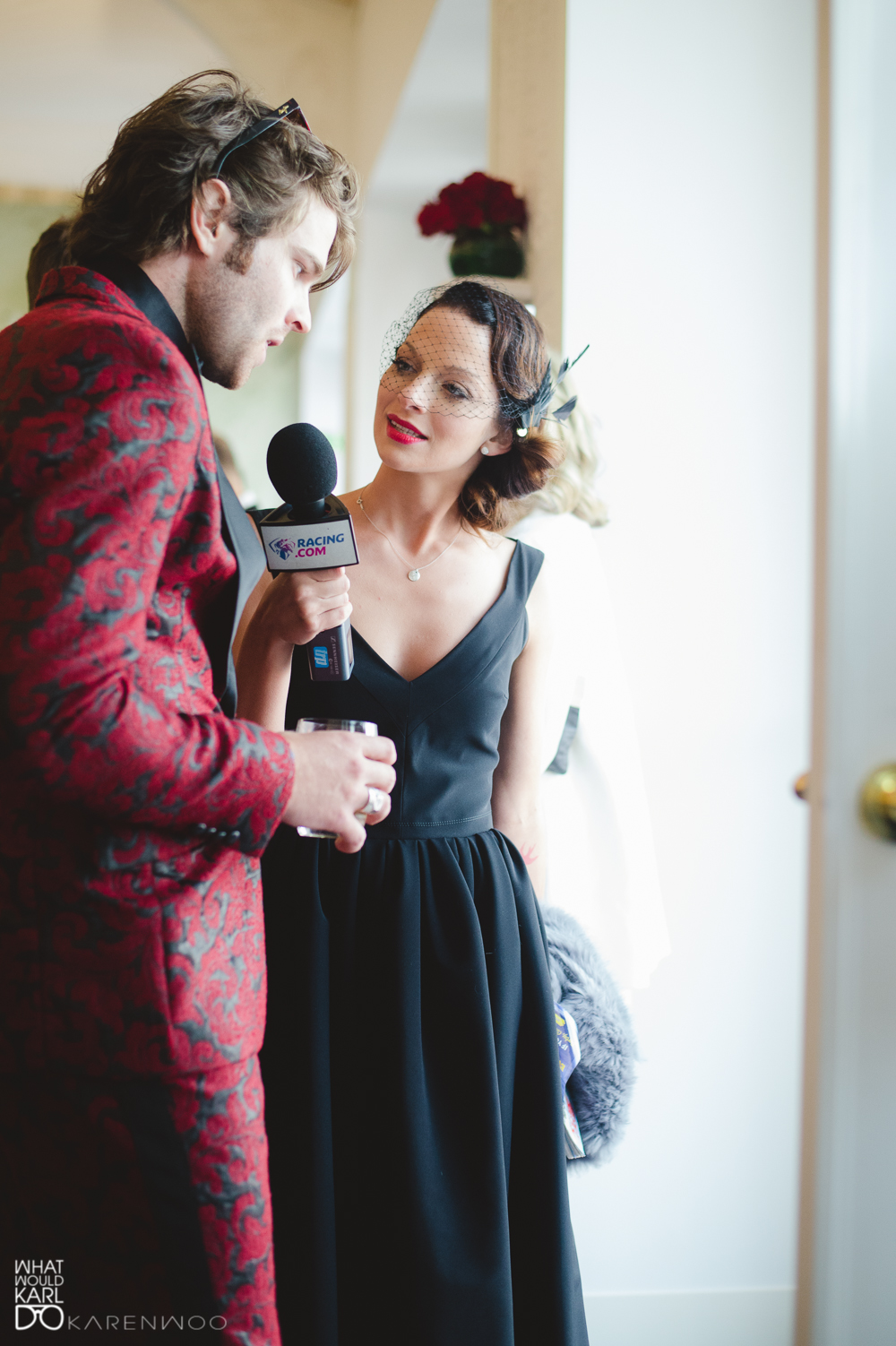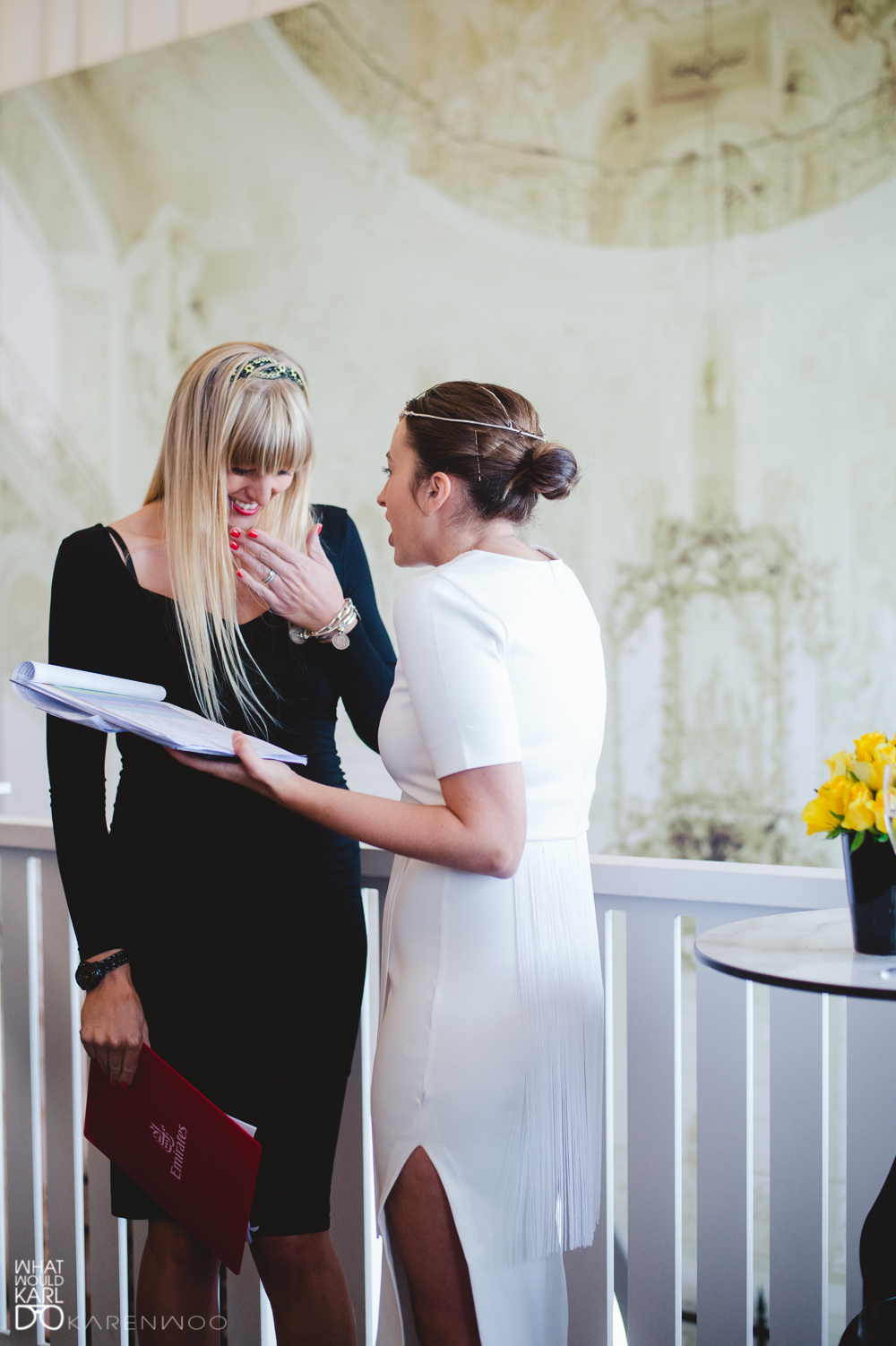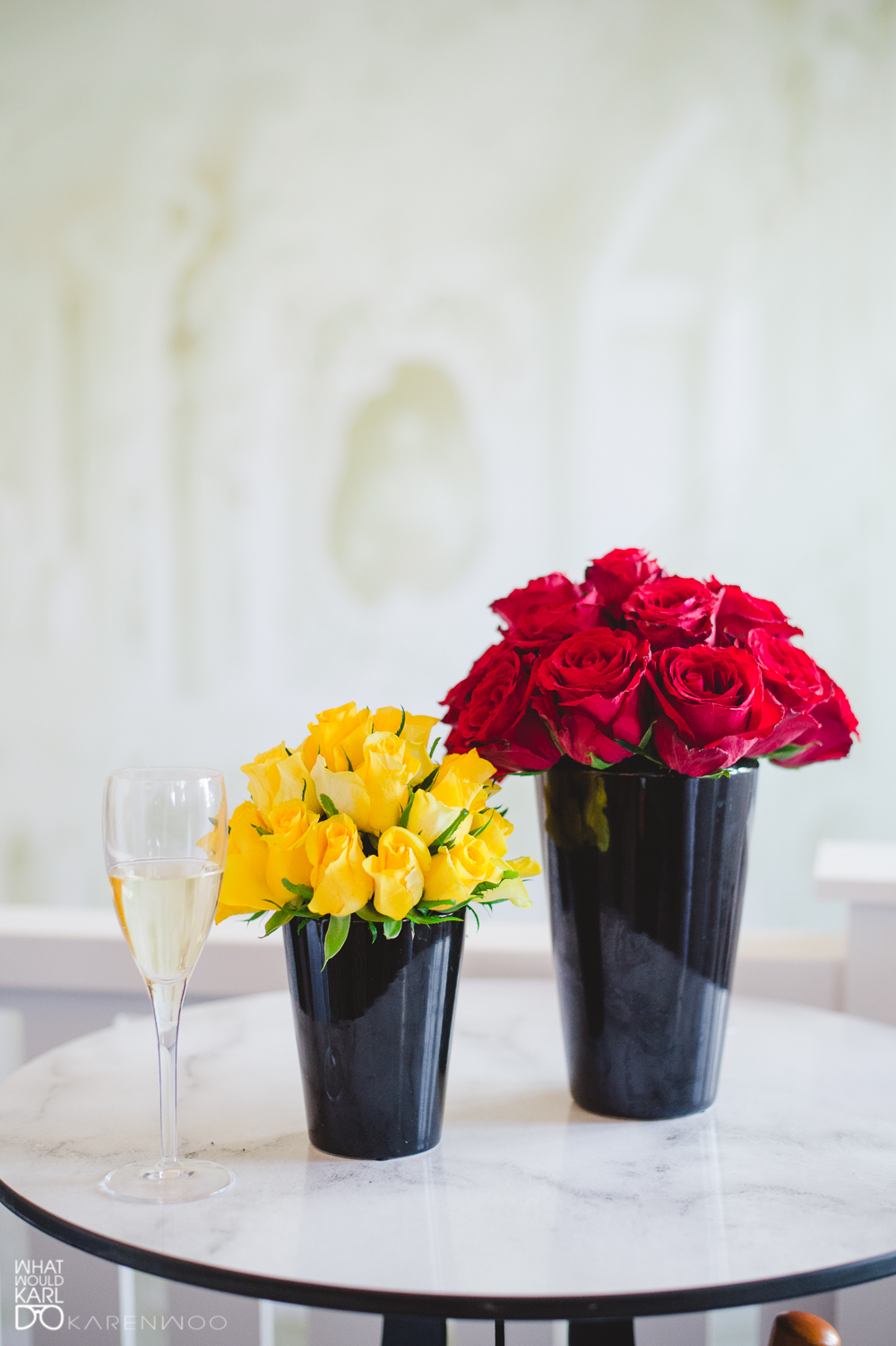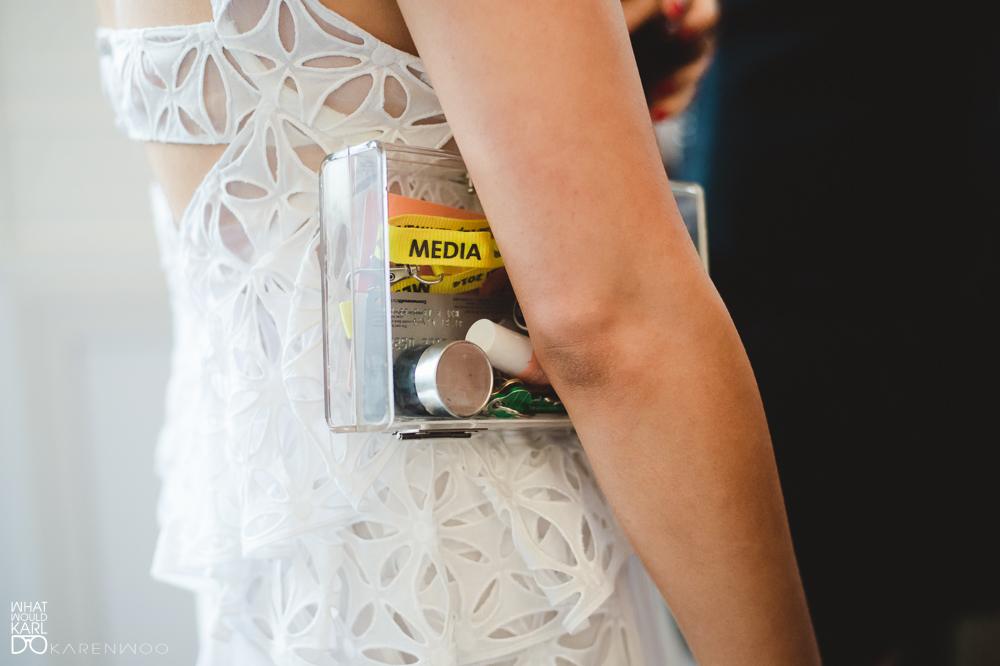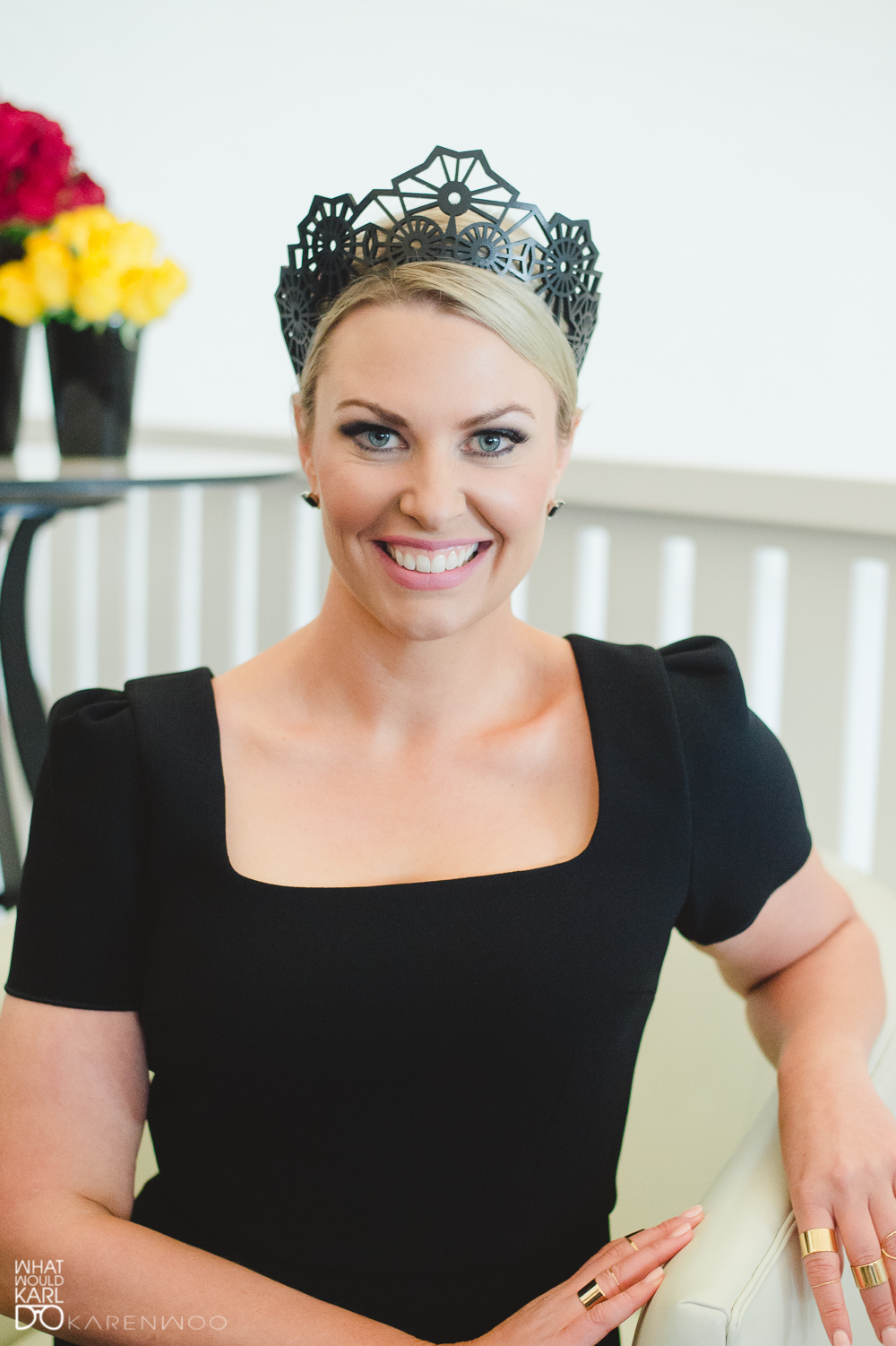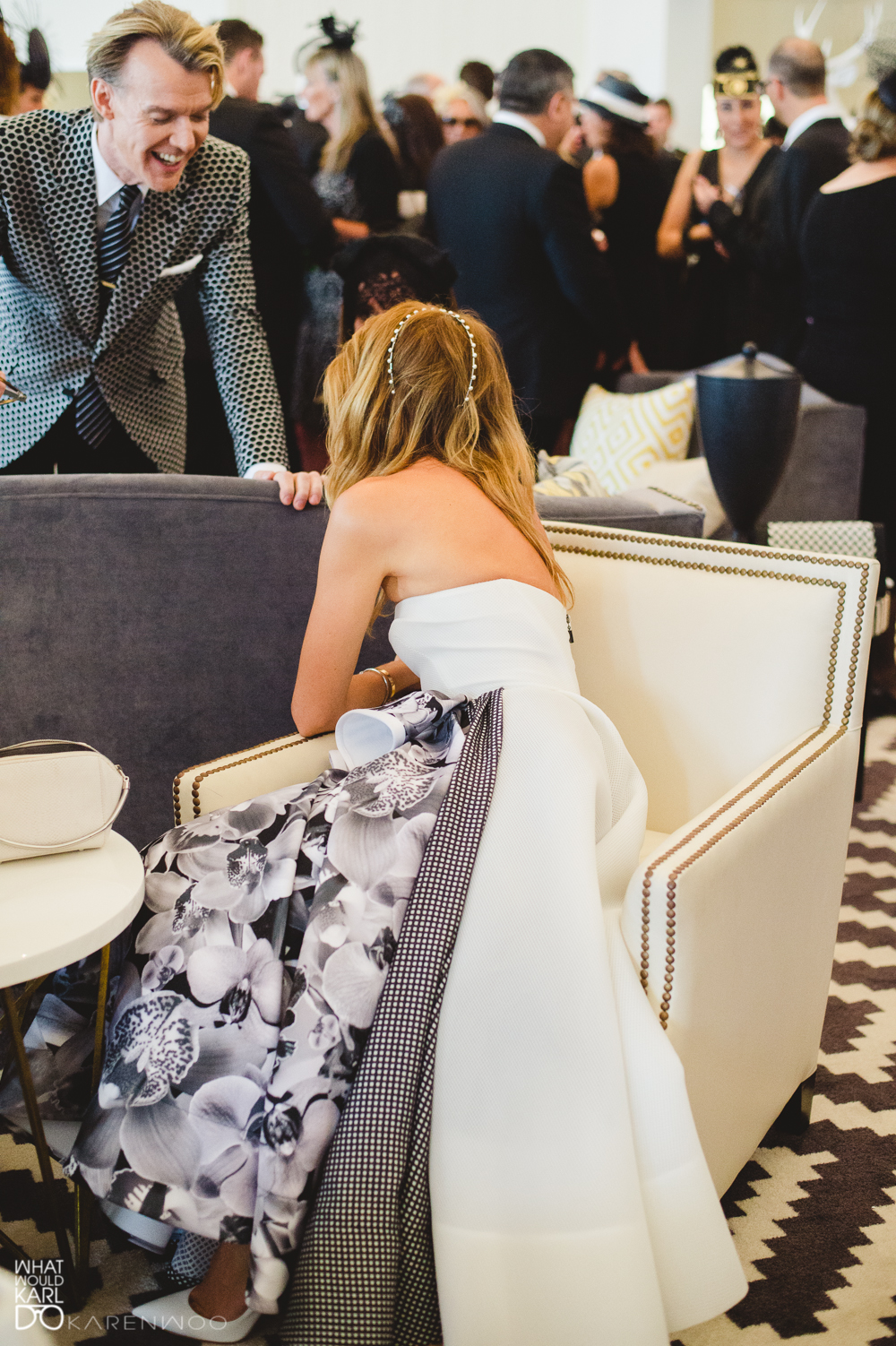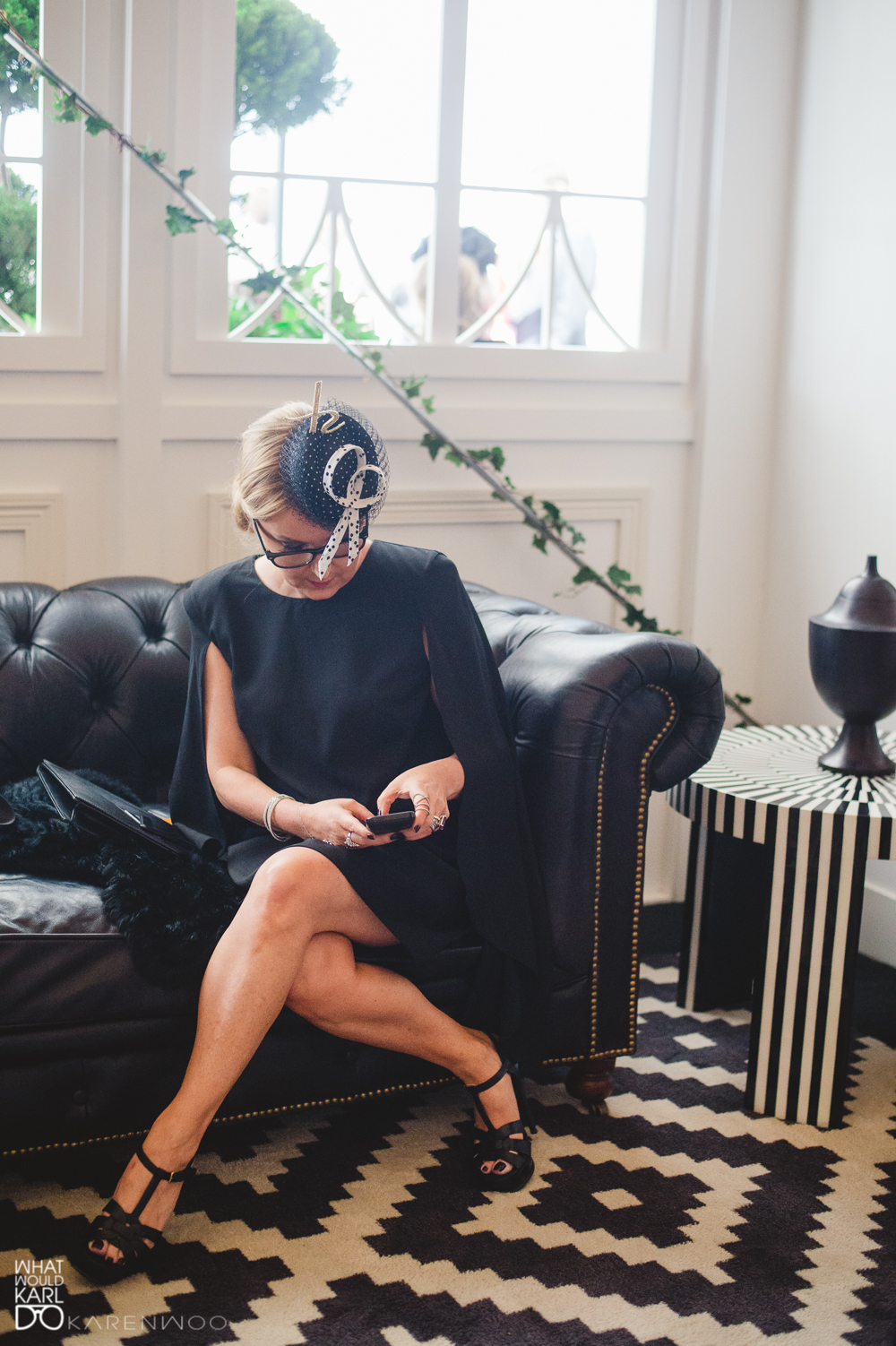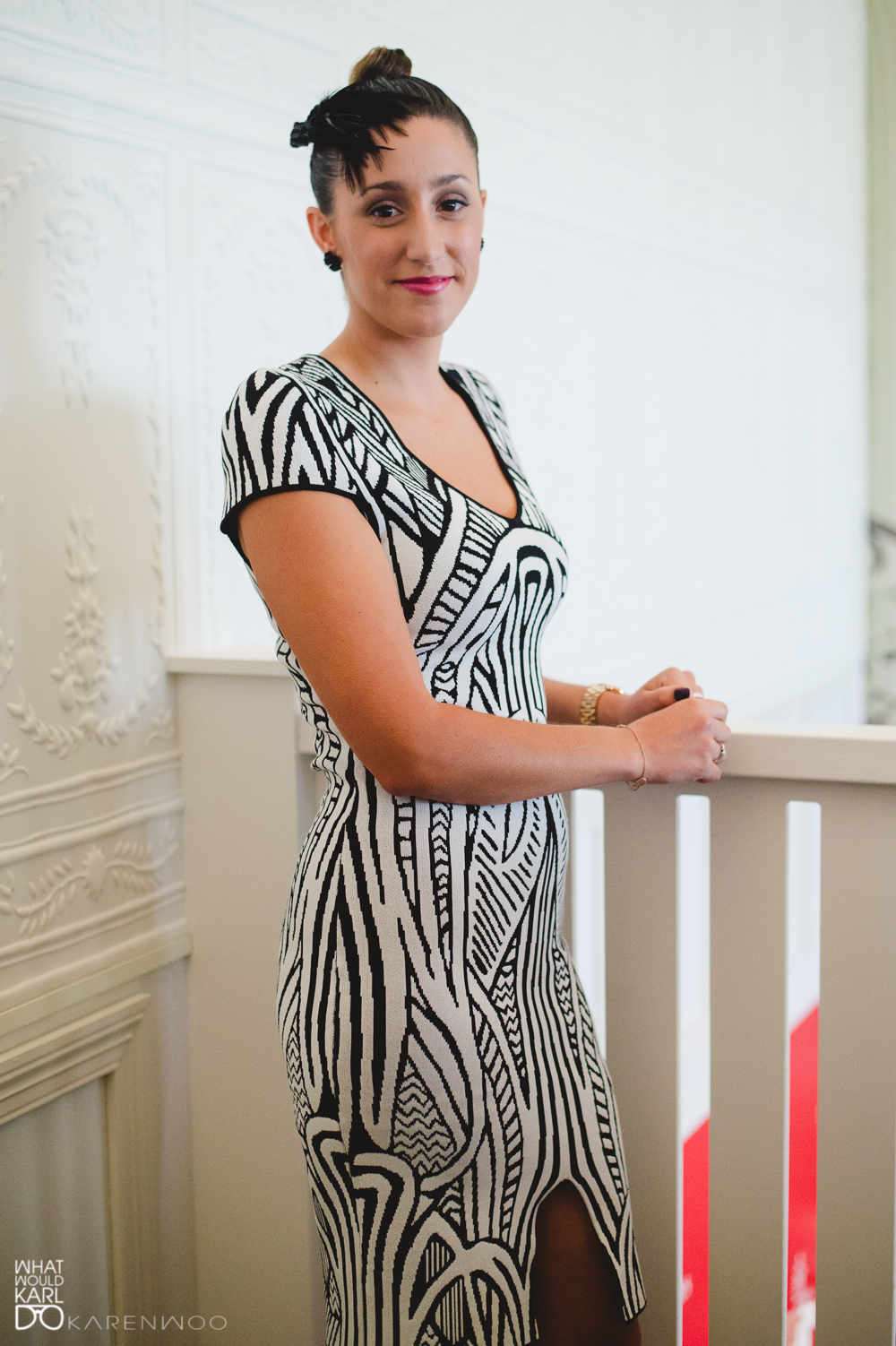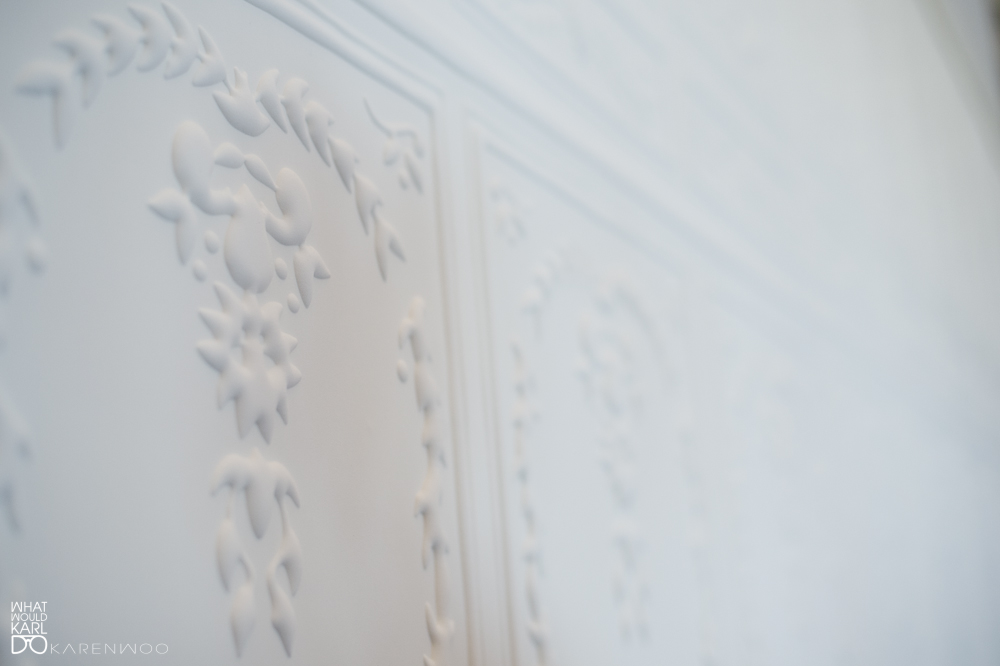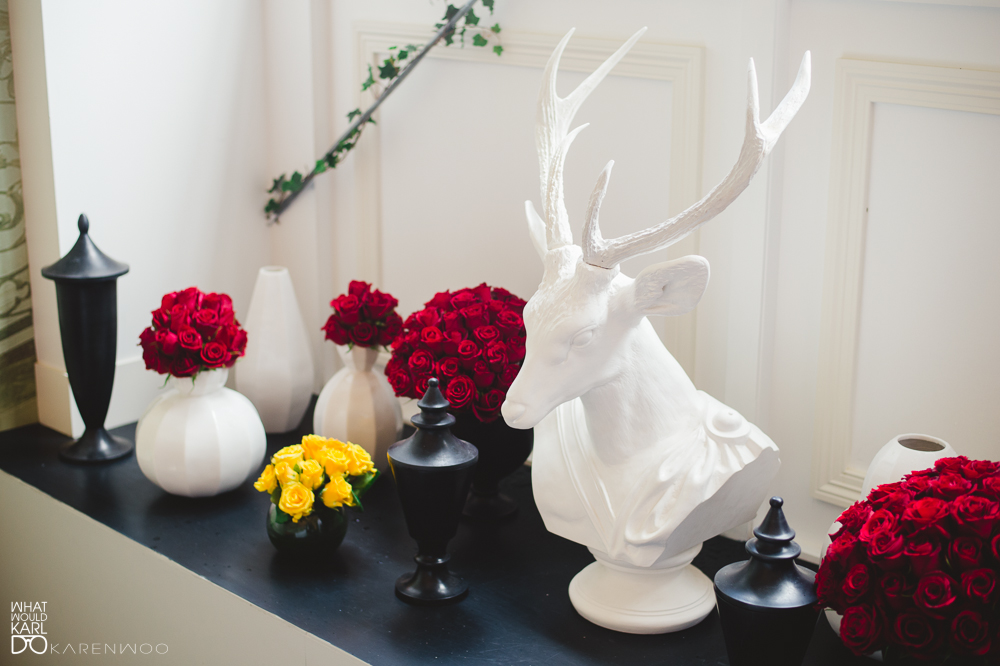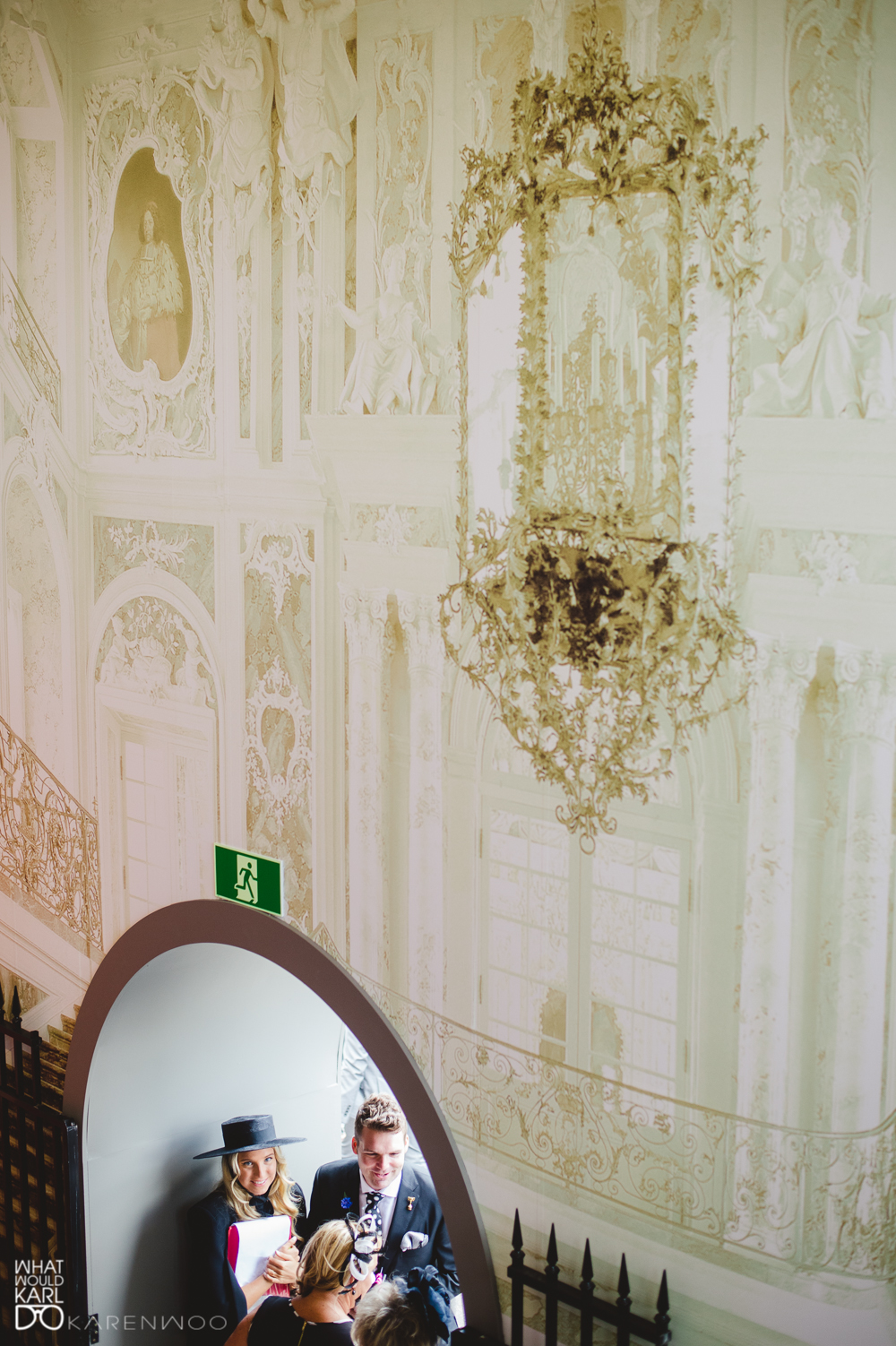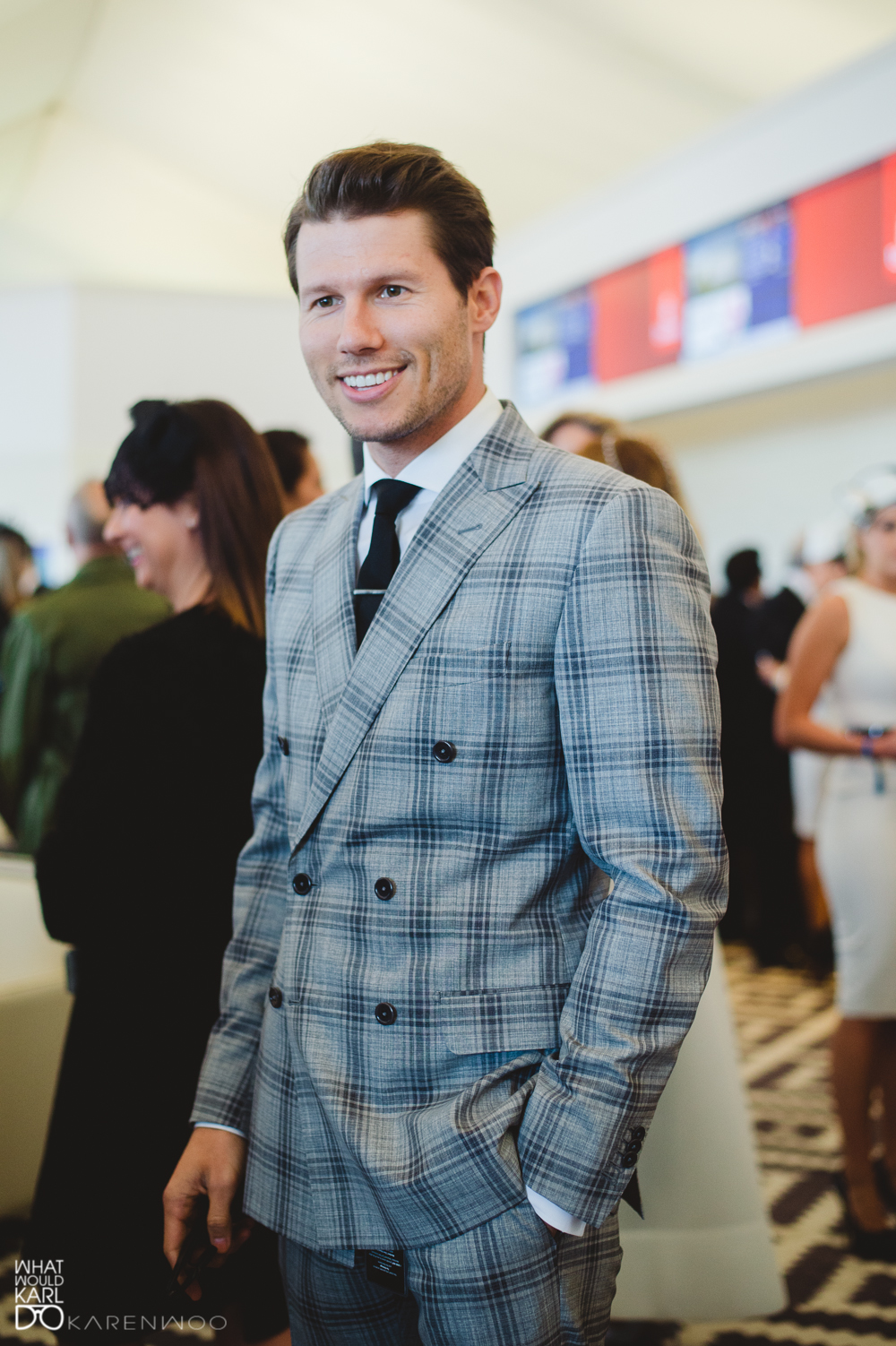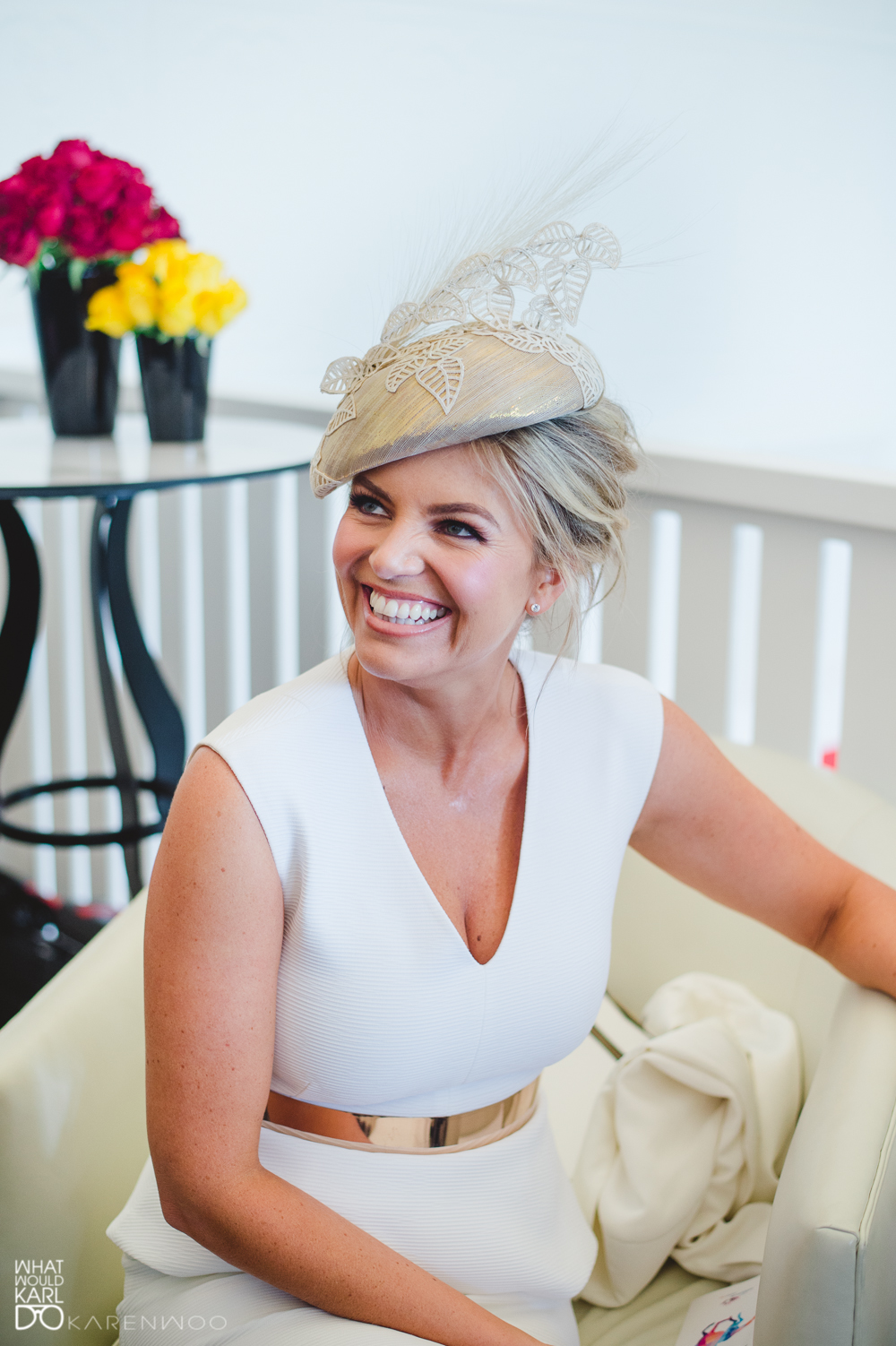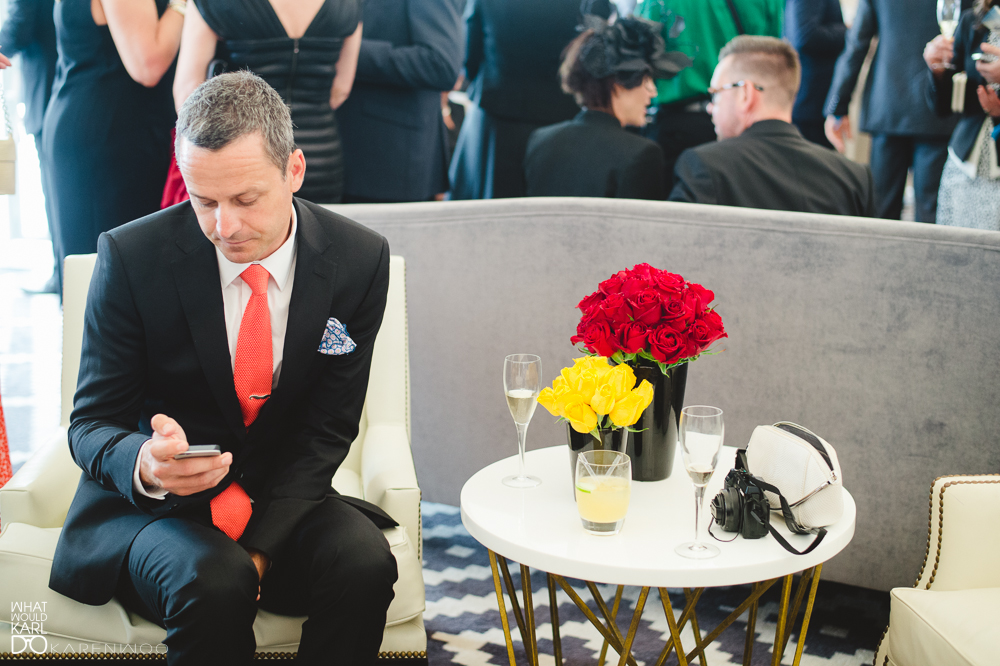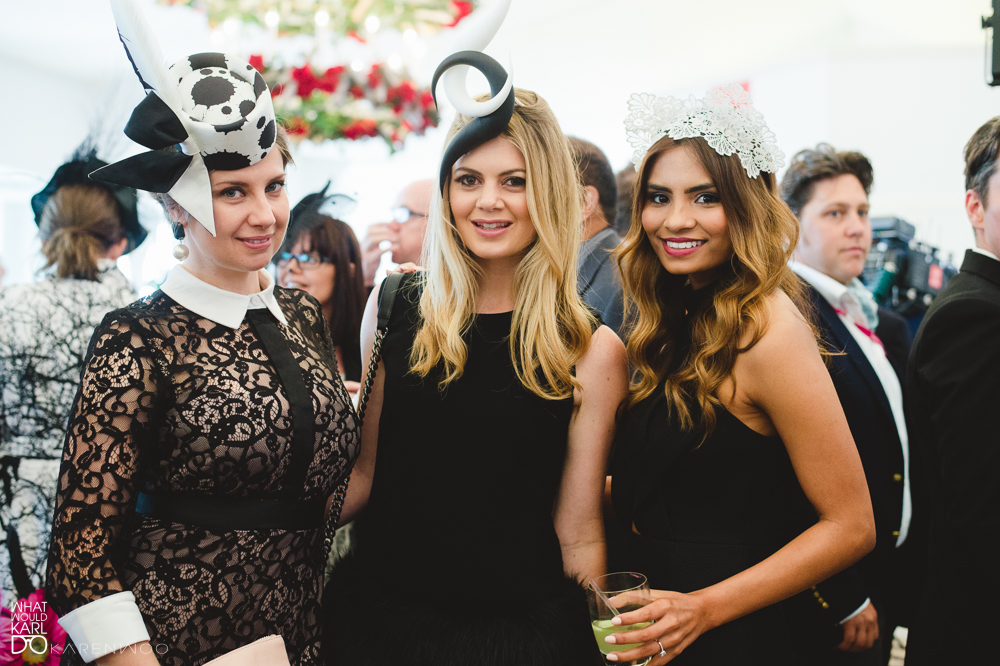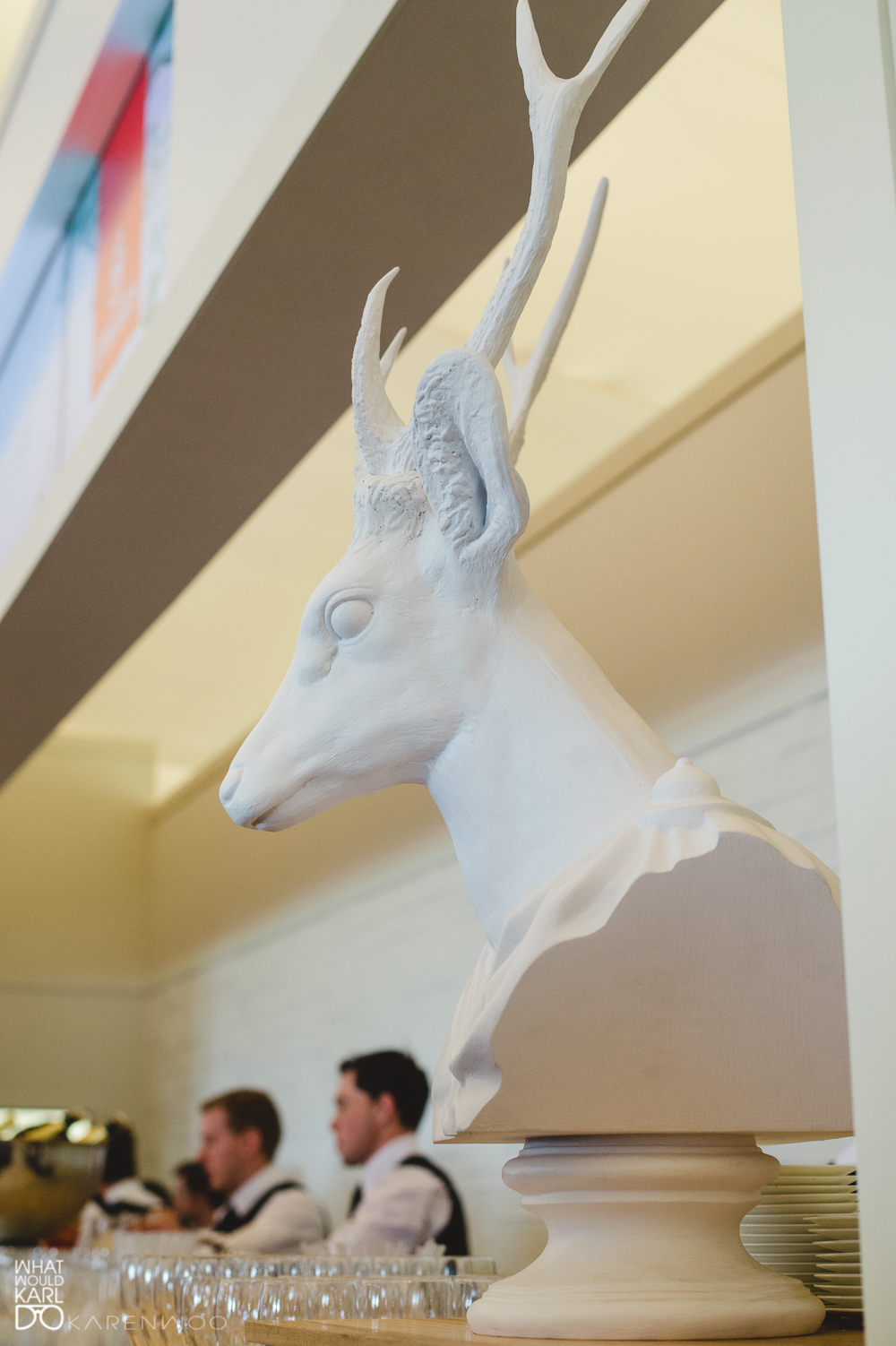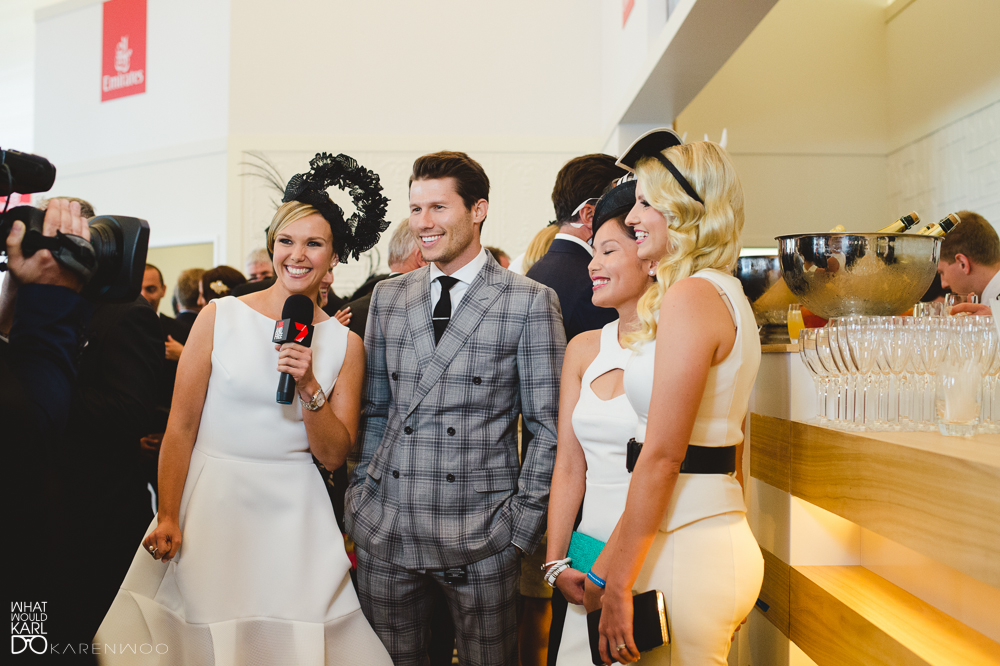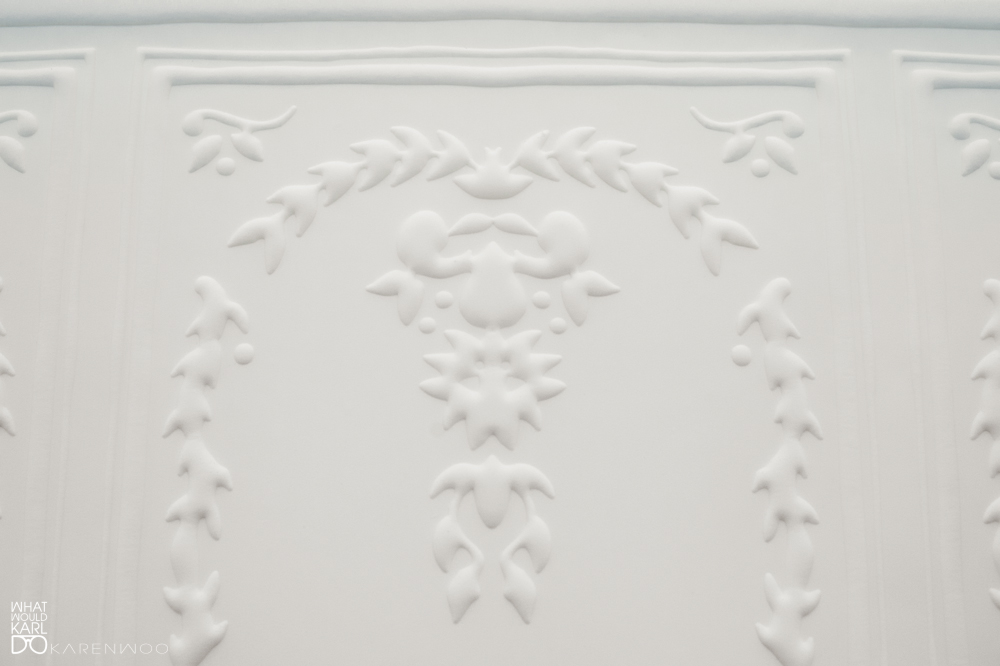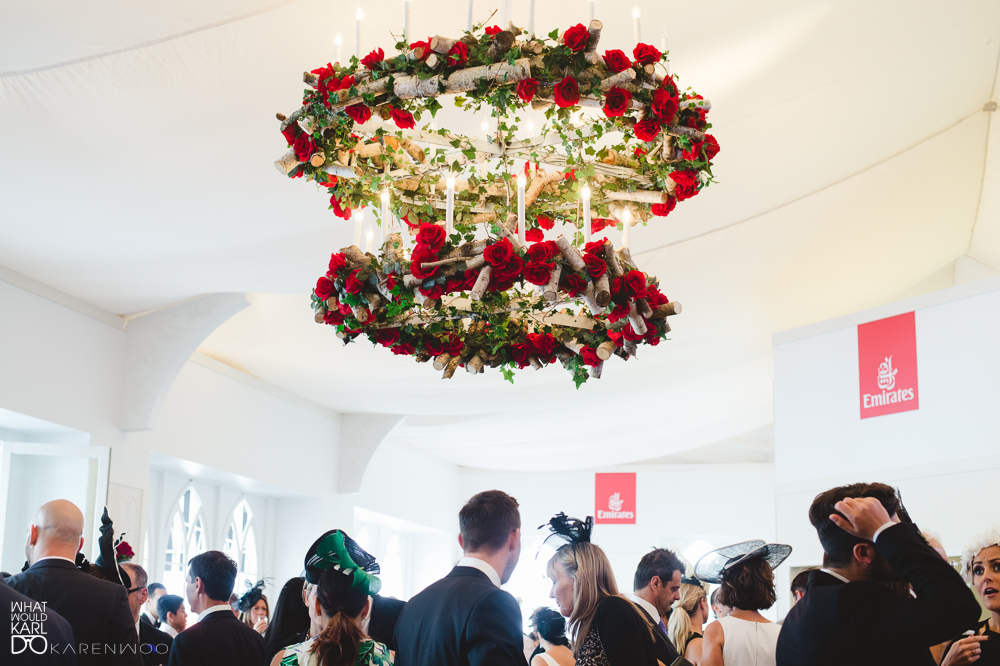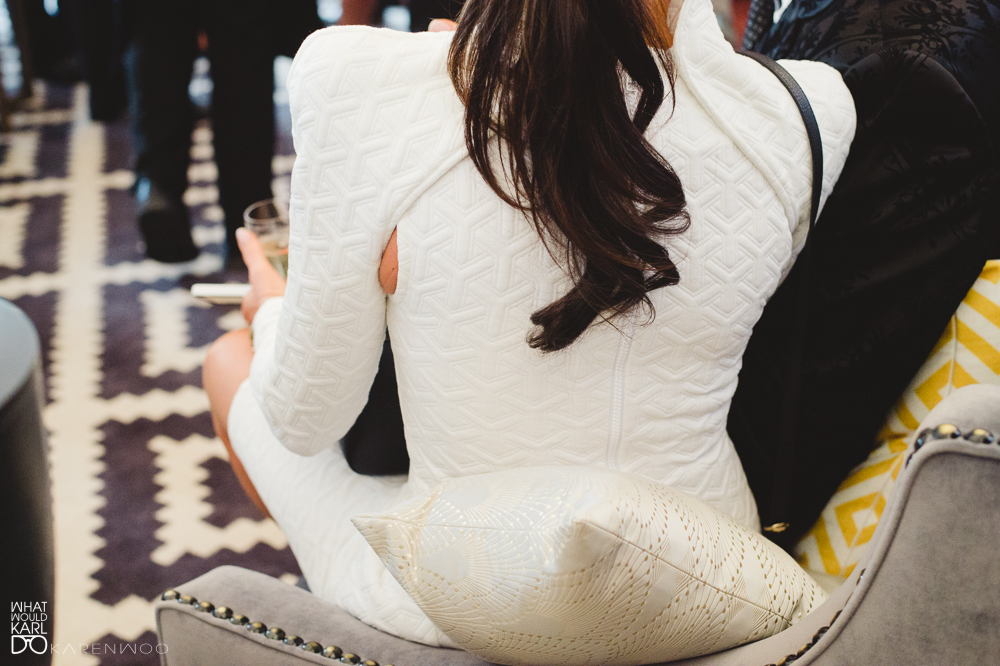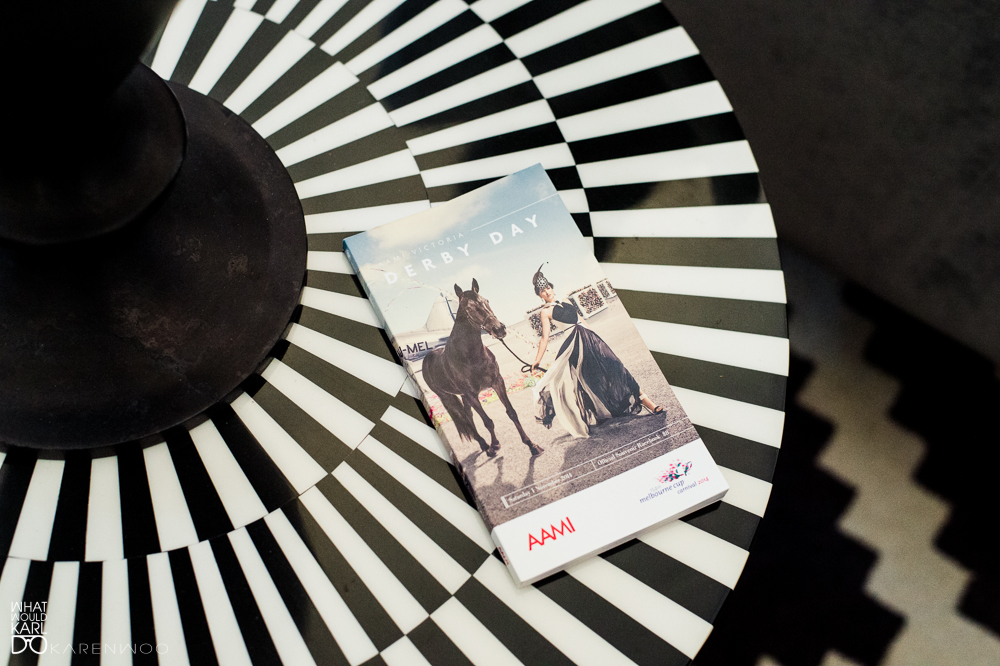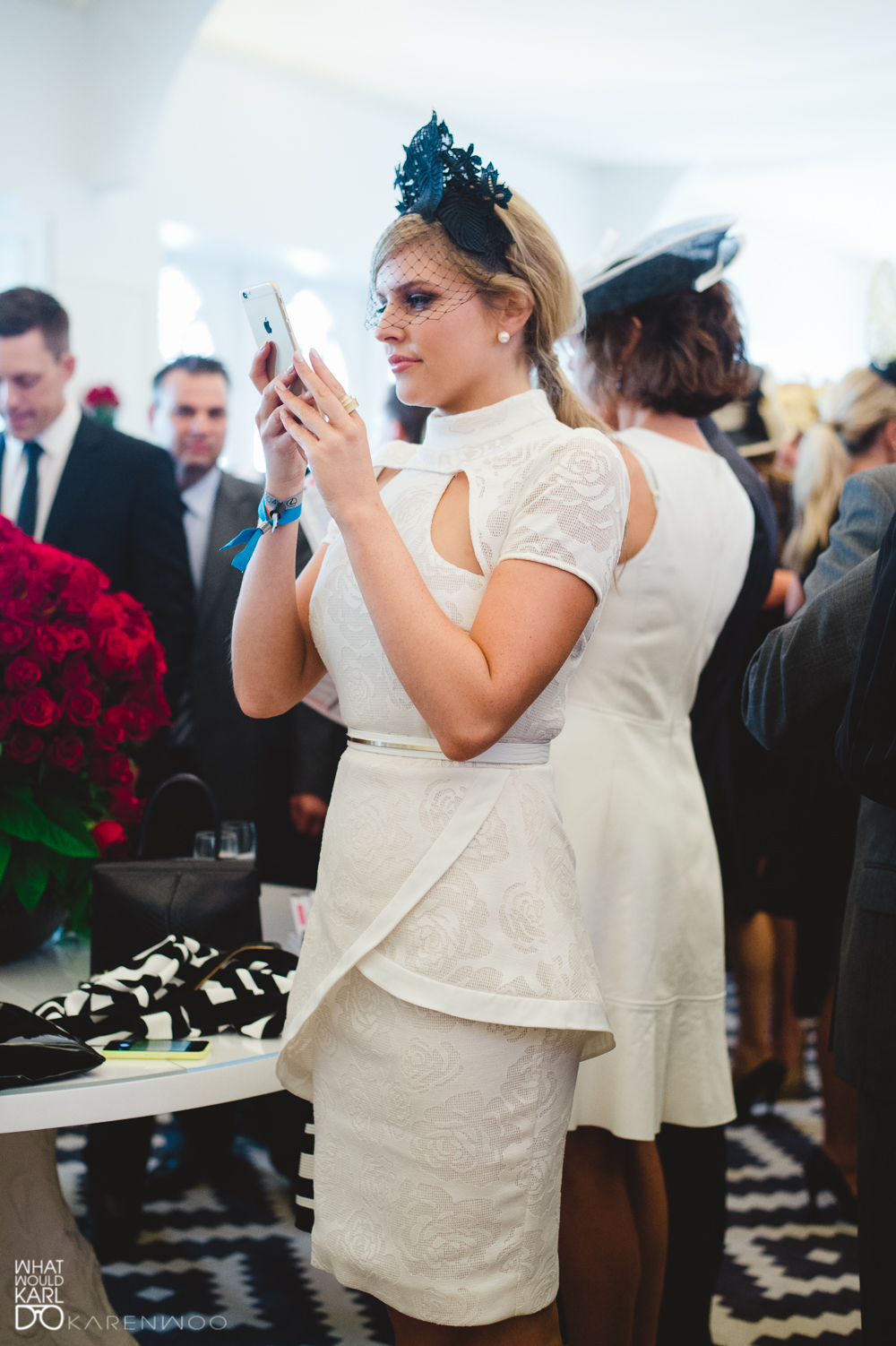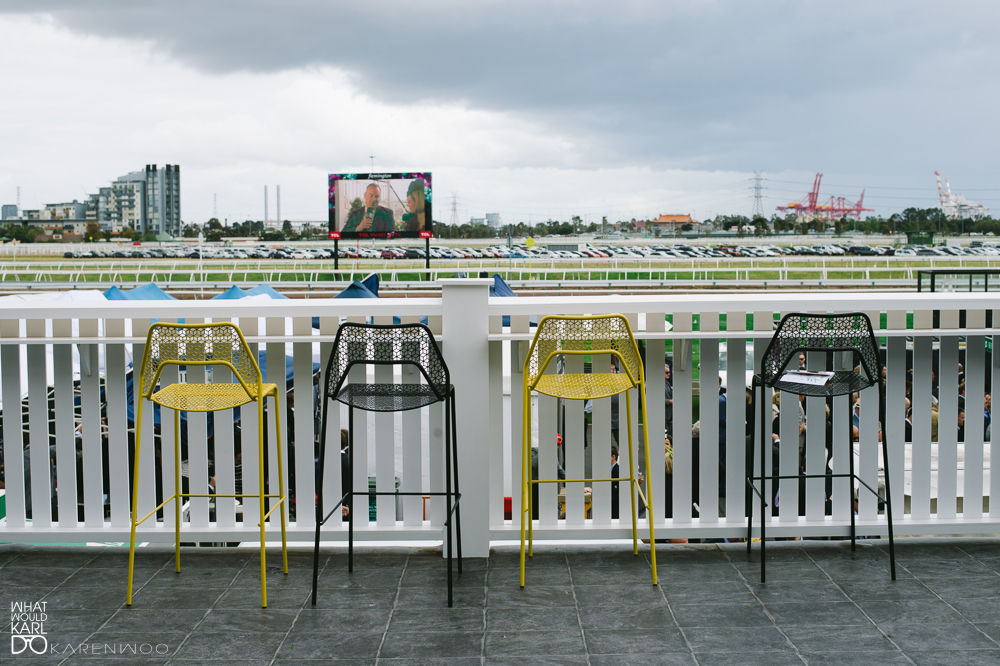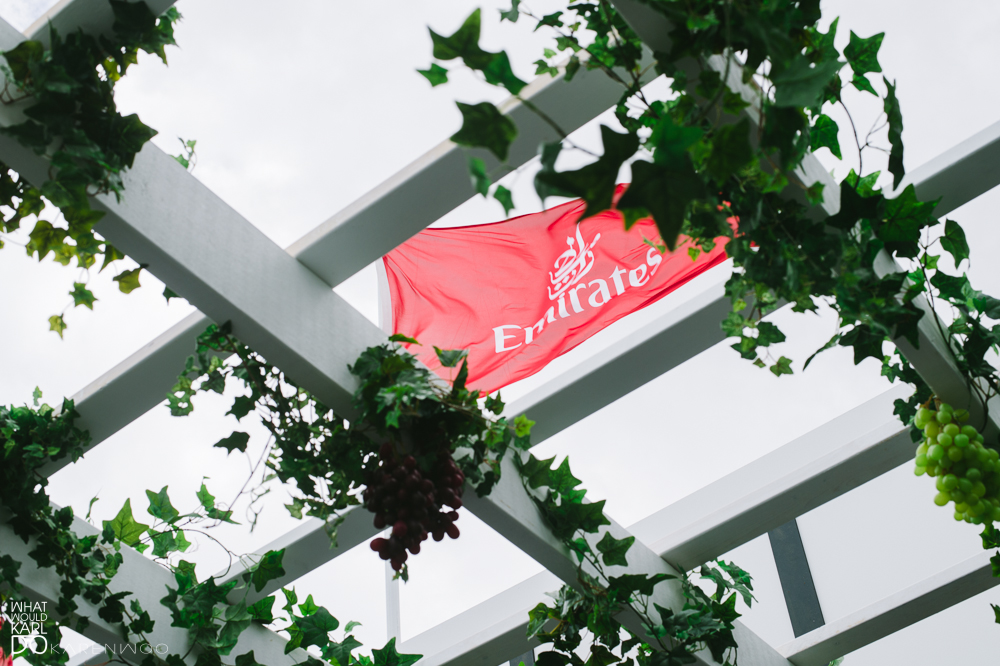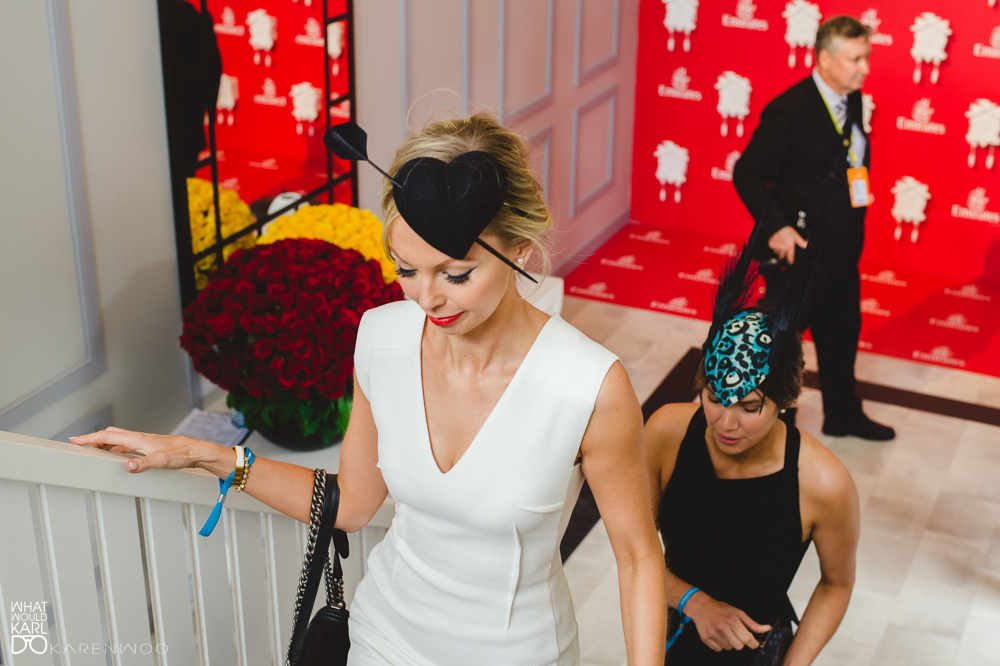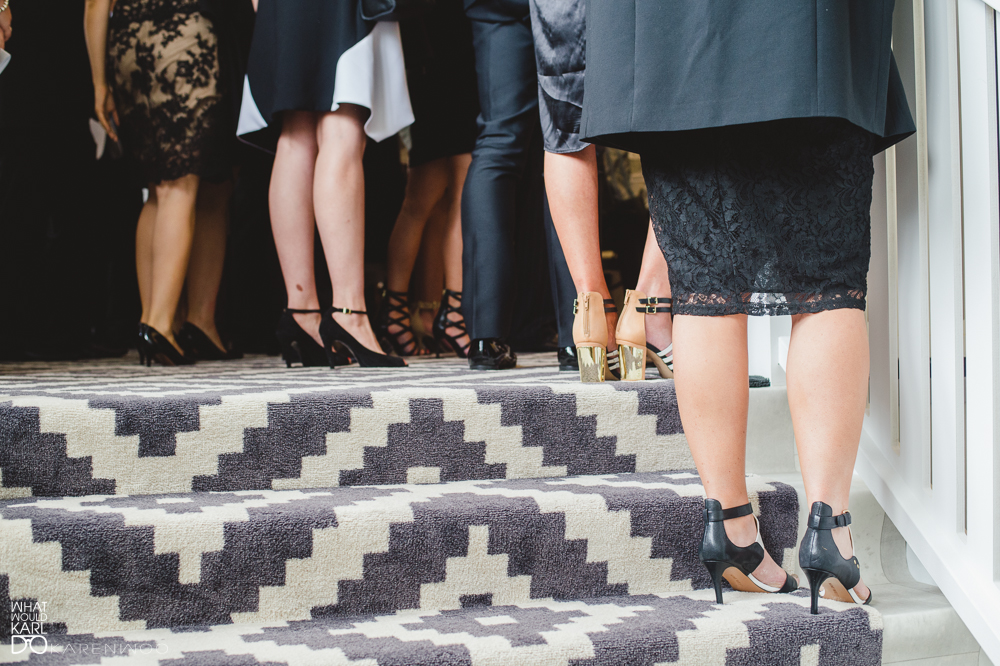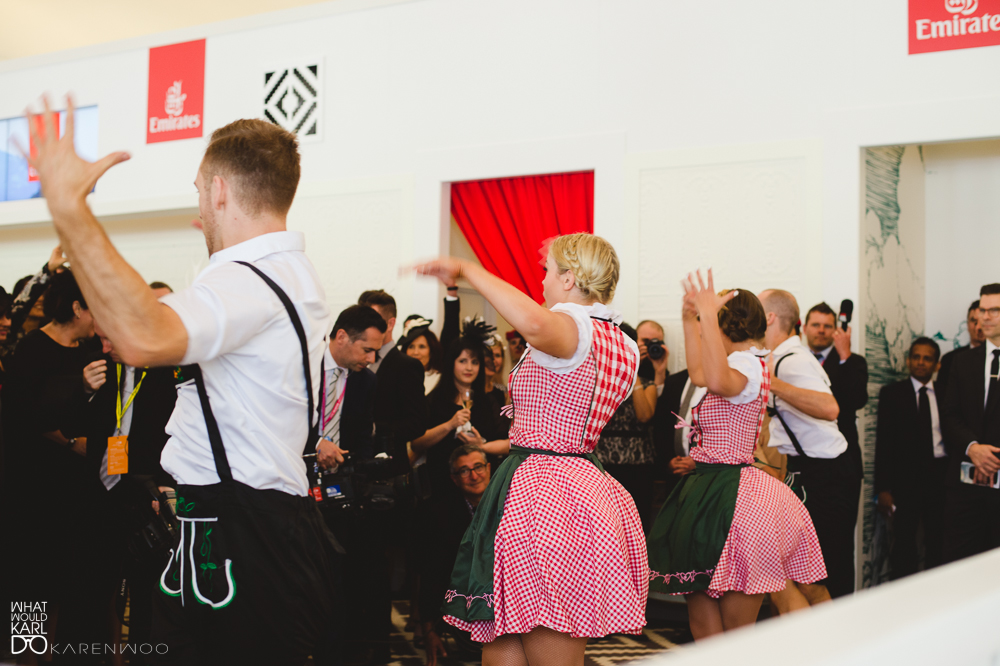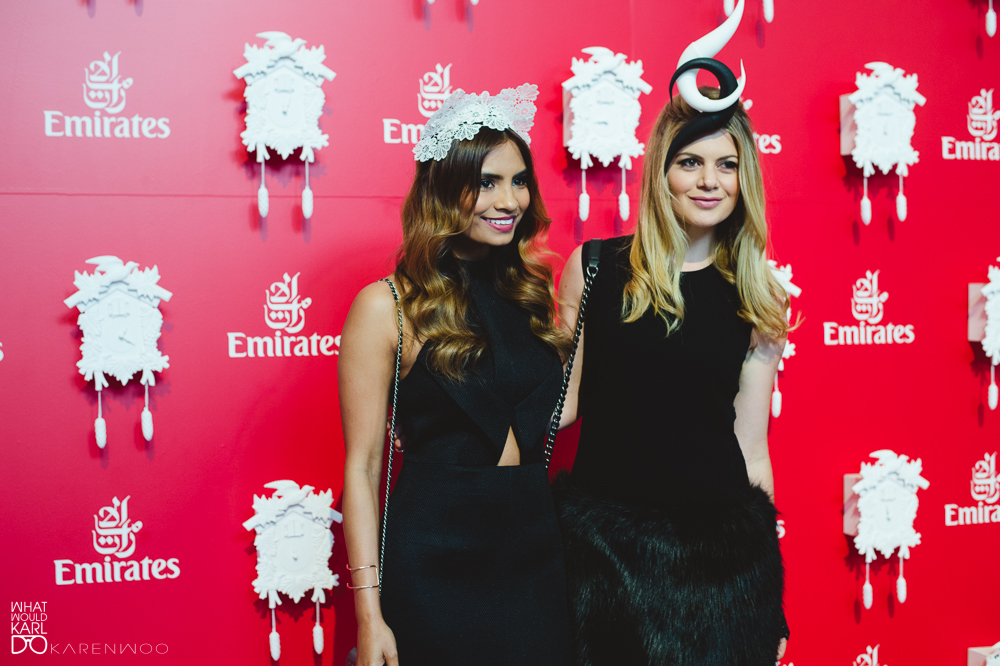 The famous architectural icon Neuschwanstein Castle of Germany was front and centre in the Birdcage at Flemington playing host to the guests of Emirates. The fairy tale marquee is as enchanting on the interior as it is on the facade, with 3D cookoo clock's hanging on the media wall, an ornate wall paper that is soft to touch and fun Slap dancers reminiscent of a Hansel and Gretel get up.
I felt so comfortable in this luxurious marquee, it was calm with a sophisticated buzz, the finest hospitality and food good enough to stalk a wait staff around for. The culinary experience took me on a tasteful trip of Germany with the warm Bavarian style pretzels giving me a mouth watering moment.
The fashion was second to none, as expected, Lindy Klim, showing us how it's done in Dolce and Gabbana, Montana Cox all so sleek and the general crown leaving no detail unturned. My gorgeous guest for the day, Sanchia even had her hair fix up by the one and only Joey Scandizzo! Helllo!!!!
What a day! Bring on Cup Day, I am way to excited to see Gigi Hadid grace the Emirates Marquee Fairy Tale!
*All the Emirates Marquee Derby Day 2014 images are copyright and were taken by KAREN WOO for What would Karl do, please contact me for permission to use these images. jess@whatwouldkarldo.com