January 10, 2017
How to shop Designer items on sale
|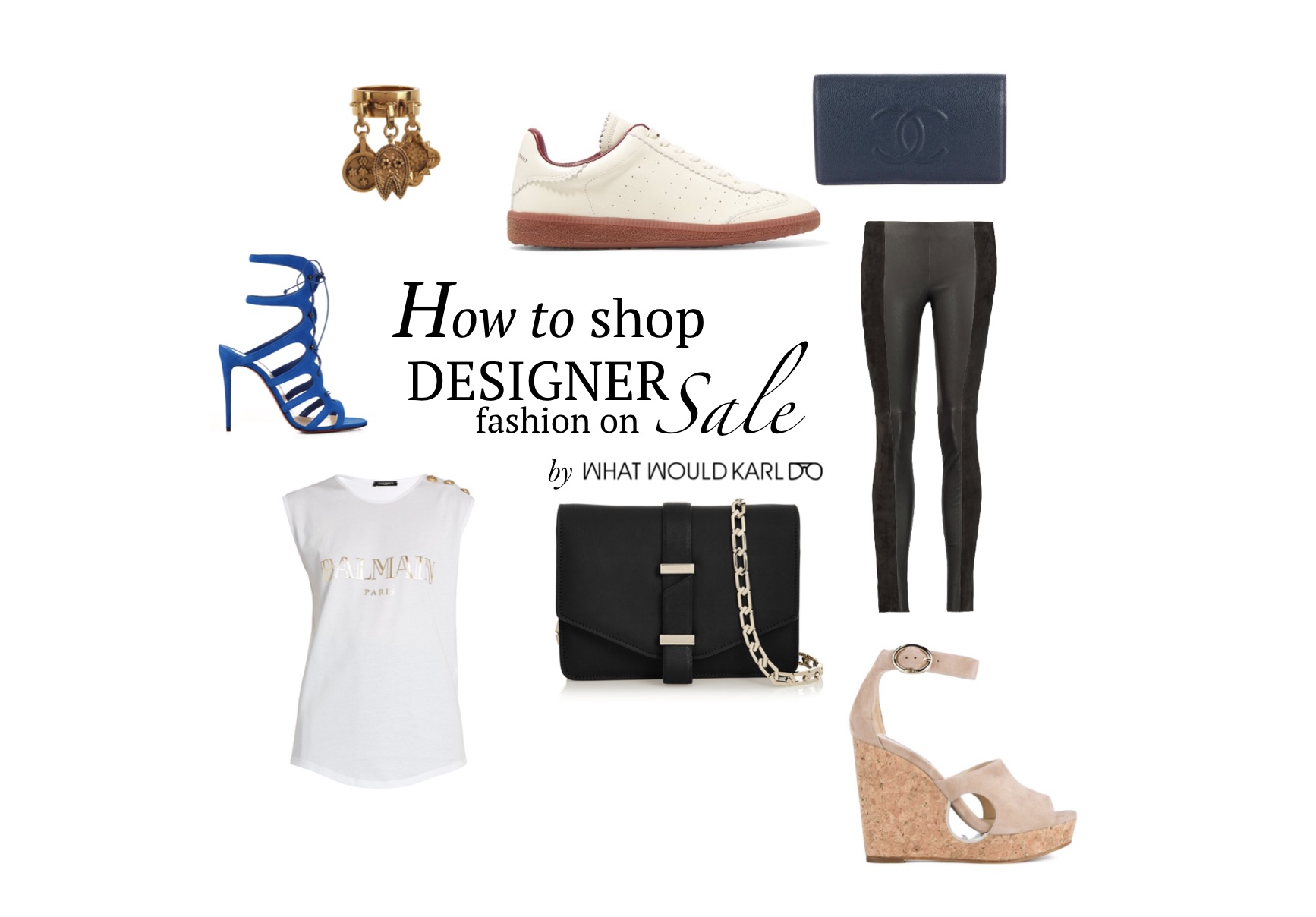 Welcome to a new year, a new start and new goals. I have a bunch of goals for 2017, one includes adding more humans to our family, another is to be the best school mum I can be to Aston, to take control over my body and mind and be the best woman I can be and one that is a little materialistic- to cleanse my wardrobe and invest more in the longevity items and less in the fast fashion, so shifting the balance from the current 70% fast fashion in my wardrobe down to at least 50%.
I have been a designer shopper since my first Alannah Hill outfit purchase I wore to my year 12 formal, it was around $400, a lot for someone who worked part time at Jay Jays. From there it was Ralph Lauren polos, Dior Sunglasses, Cavalli belts and Tiffany necklaces. You see, I started buying investment (aka expensive designer) pieces that were mostly accessories because I knew that I wouldn't grow out of them and that they will stand the test of time in my wardrobe.
Being in my early 20's, the thirst for designer pieces grew strong but my bank account just quite didn't have enough for me to blow my cash on full price pieces. I worked at Hugo Boss in their HQ and with my discount and being able to shop in their outlet I had a pretty good designer situation going on. I then found another outlet in Melbourne, called Luisa, I was buying Chloe shoes, Marc Jacobs and Gucci belts at 60% off! This was the beginning of my way of shopping designer. It was like planting small yet discounted designer seeds in my wardrobe. A trip to Milan outlets a few years later added some Fendi and Burberry to my wardrobe at ridiculously discounted prices.
Today, excluding boutique shopping in the luxury stores like Chanel, Gucci and LV, I only shop designer online at discounted prices. Yep, you know that Balmain skirt I wore recently? On sale! With big online luxury retailers such as Farfetch, Net-a-Porter, Luisa Via Roma, Vestiaire Collective and more, you can shop brands such as Chloe, Valentino, Balmain and even pre-loved Chanel on sale.
So after all that blah blah, here are my tips on…
HOW TO SHOP DESIGNER THE SMART WAY!
What I do:
I write a list of wardrobe pieces I wear all the time, so in my instance it is jeans, denim shirts, tshirts, blazers, blouses, ankle boots and flats and I will search through these designer sales to see if they have any of these items made by a designer at a good discounted price. Therefore, I am buying quality, designer that will stay in my wardrobe for a very long time.
Try not to buy something that looks too seasonal, stick to classic colours and styles so you don't get sick of it in a few month's time.
If you find an item, such as a Valentino rock stud shoe, check out Polyvore or Farfetch to compare other online retailer prices.
Filter your search by price low to high, make a clear idea in your head to a budget you are willing to spend up to, if something is over this price, then wait for it to be discounted or consider it not meant to be.
Here is my go-to online designer store list (clickable) that occasionally have SALE OR OUTLET tabs:
The Outnet
Net-a-Porter (only has Sale every so often)
FarFetch
Luisa Via Roma  (only has Sale every so often) Currently has an extra 20% off code for limited time: PLUS20
ShopBop  (only has Sale every so often)
My Theresa  (only has Sale every so often)
MatchesFashion
Websites to compare prices and seach for items on multiple online stores:
Pre loved/New and Consignment Designer websites:
Vestiare Collective (such a great site, selling Chanel and big names, if you were after a must-have-sold-out shoe, usually you can find it here)
The Real Real
These days, as you know, I do also make a sneaky full priced Chanel or Gucci purchase, but that is because I am an adult now and I can! Boutiques such as Chanel do have sale items in Jan (so now) and mid year to clear seasonal stock so it is worth asking if they have sale items next time you are in there.
shop the post