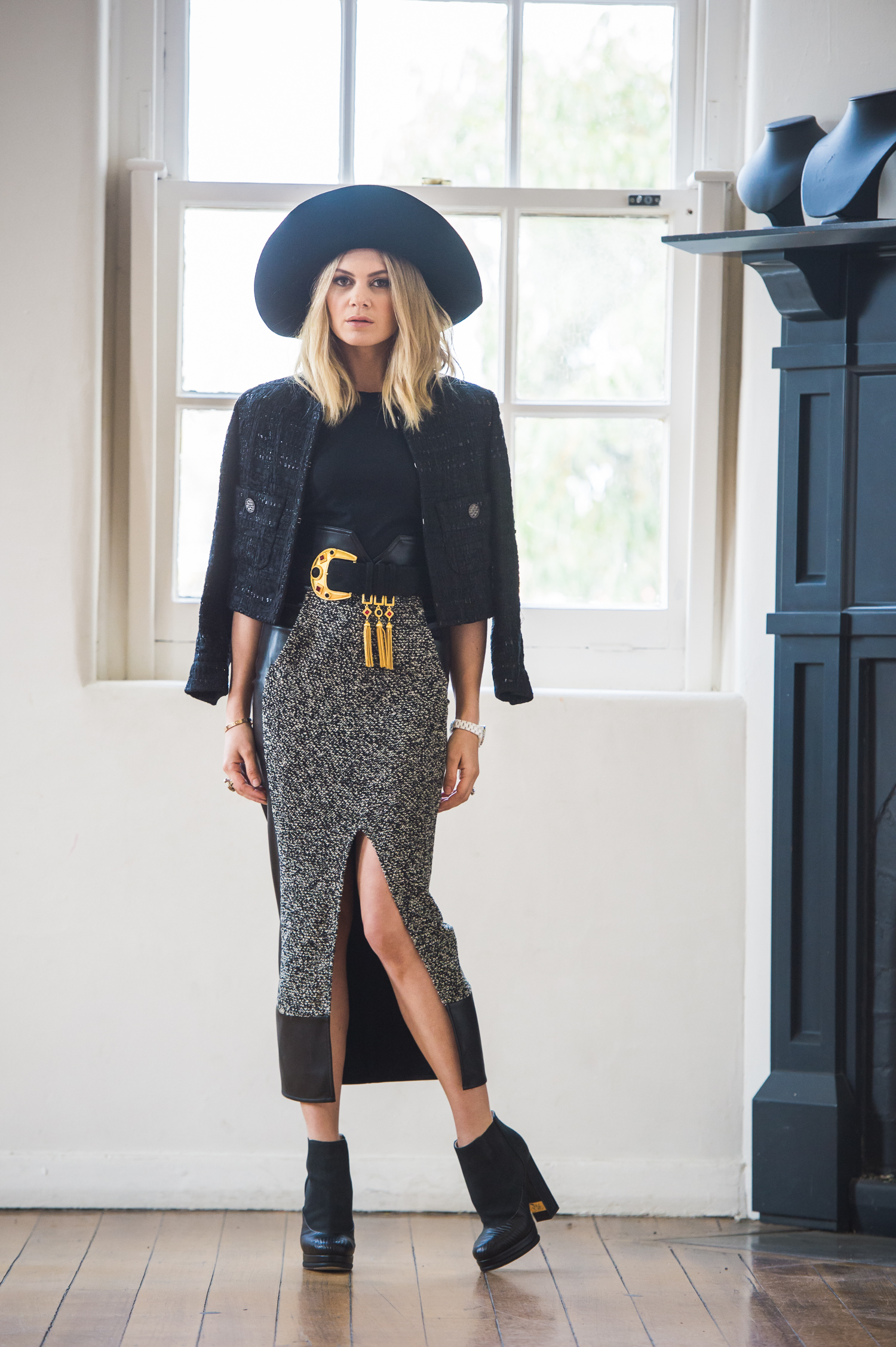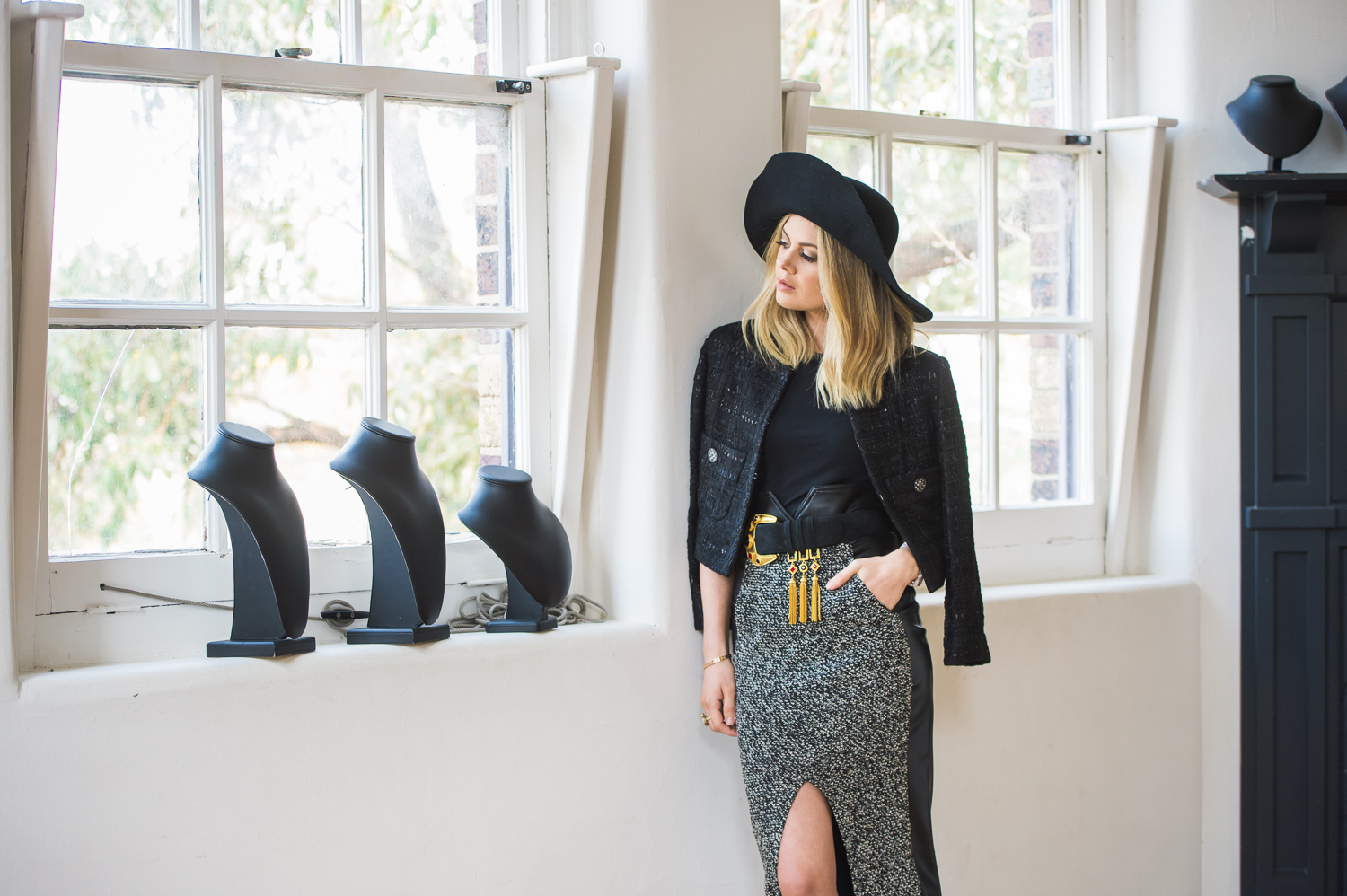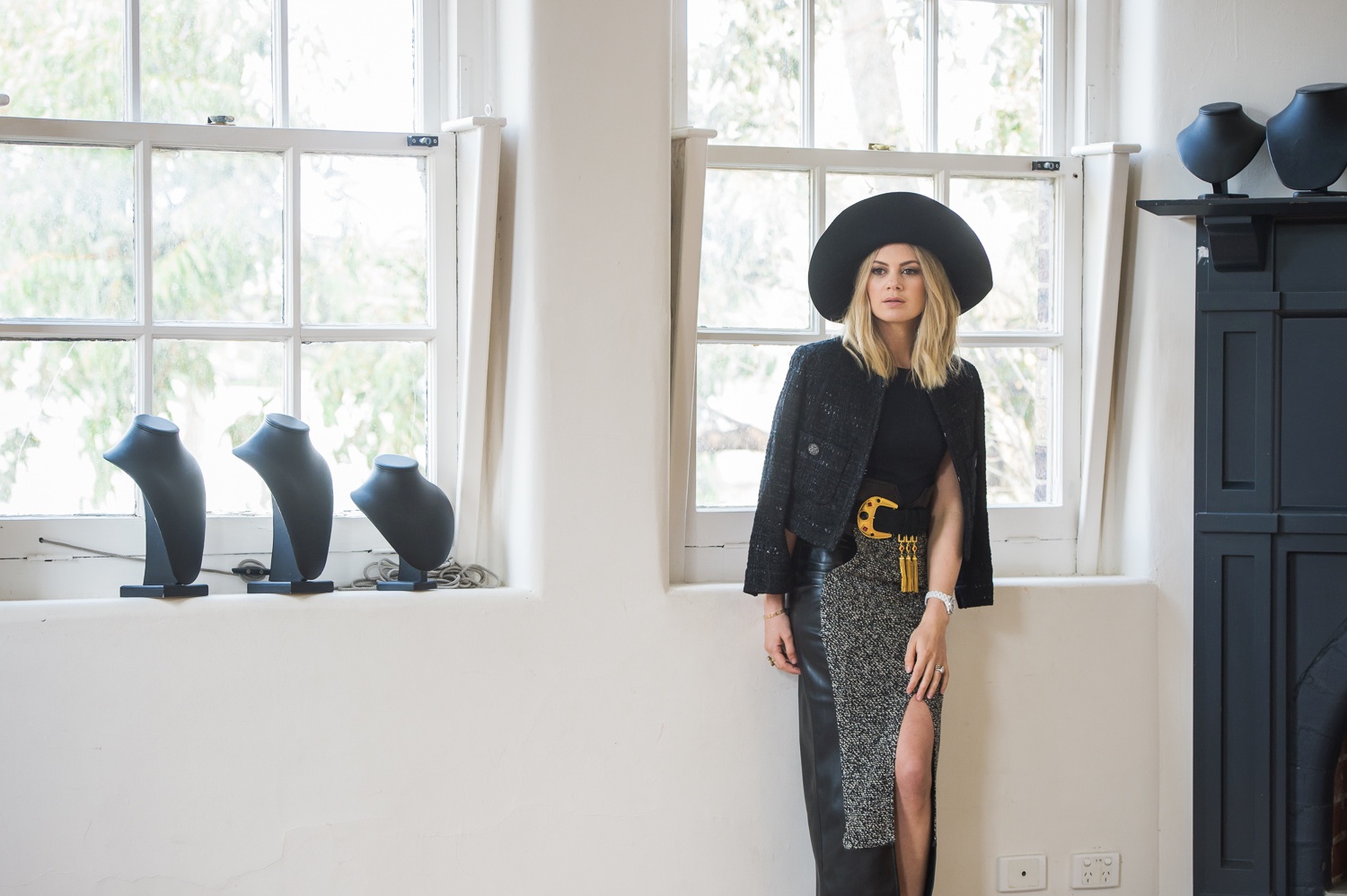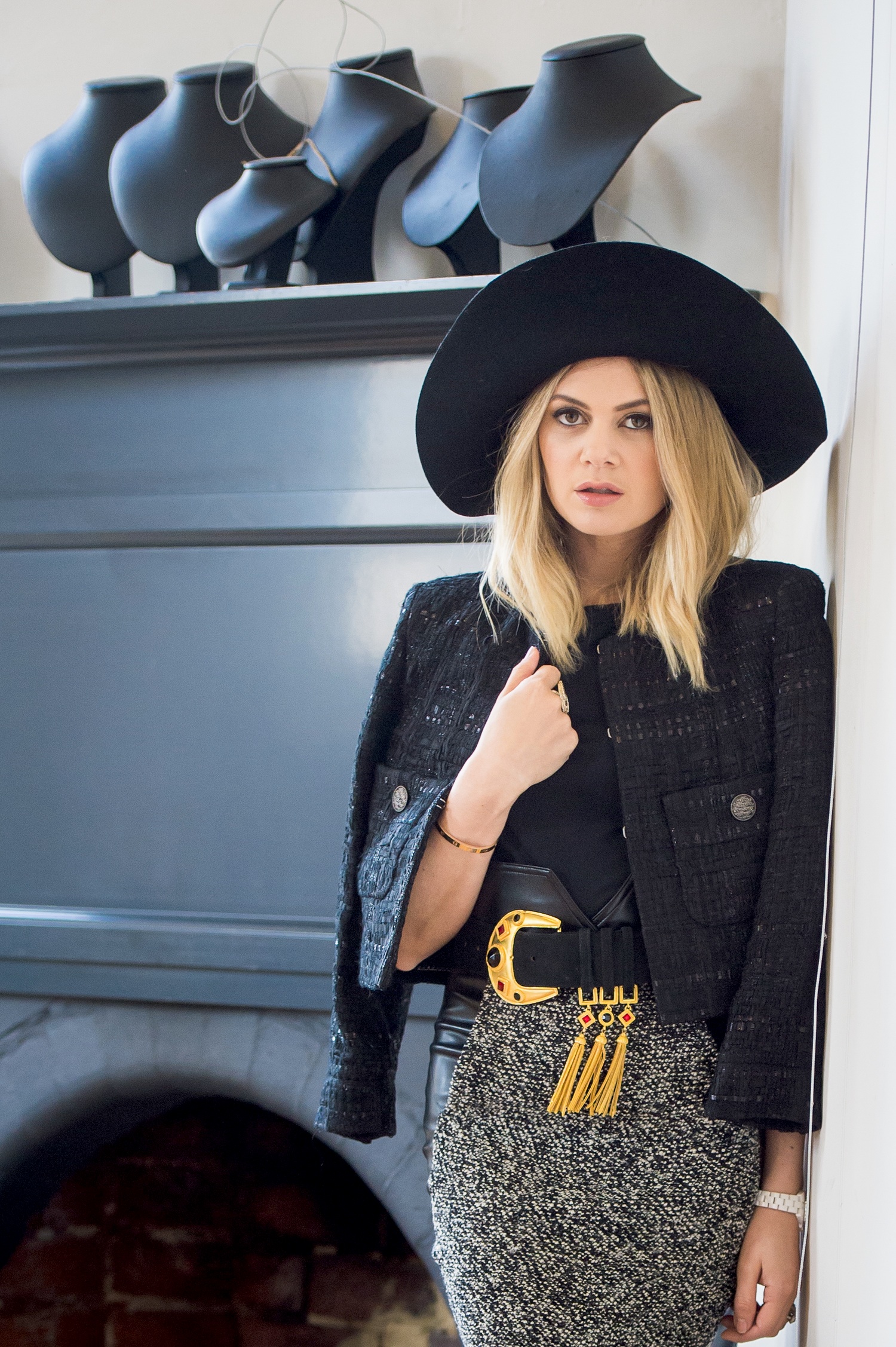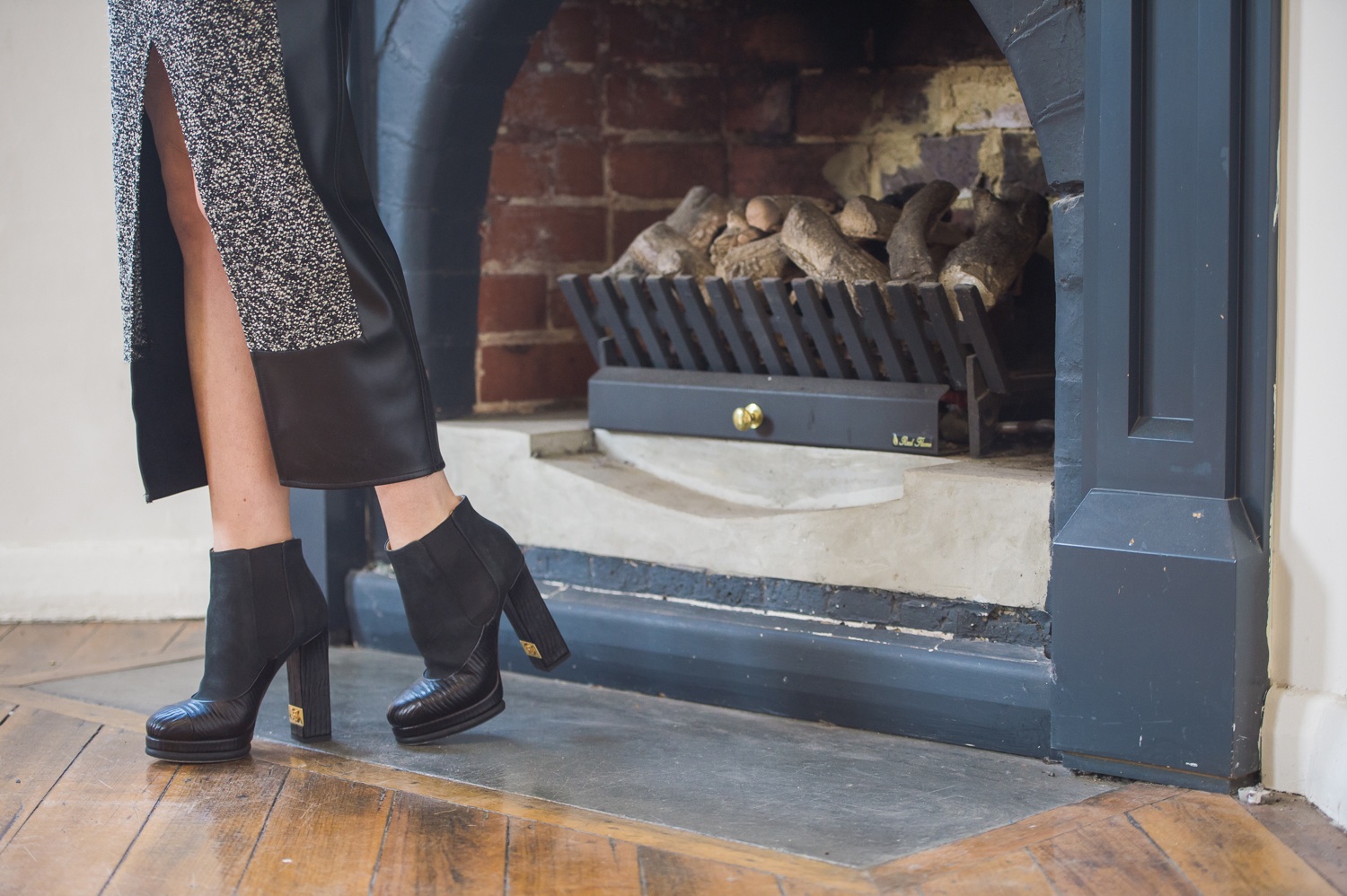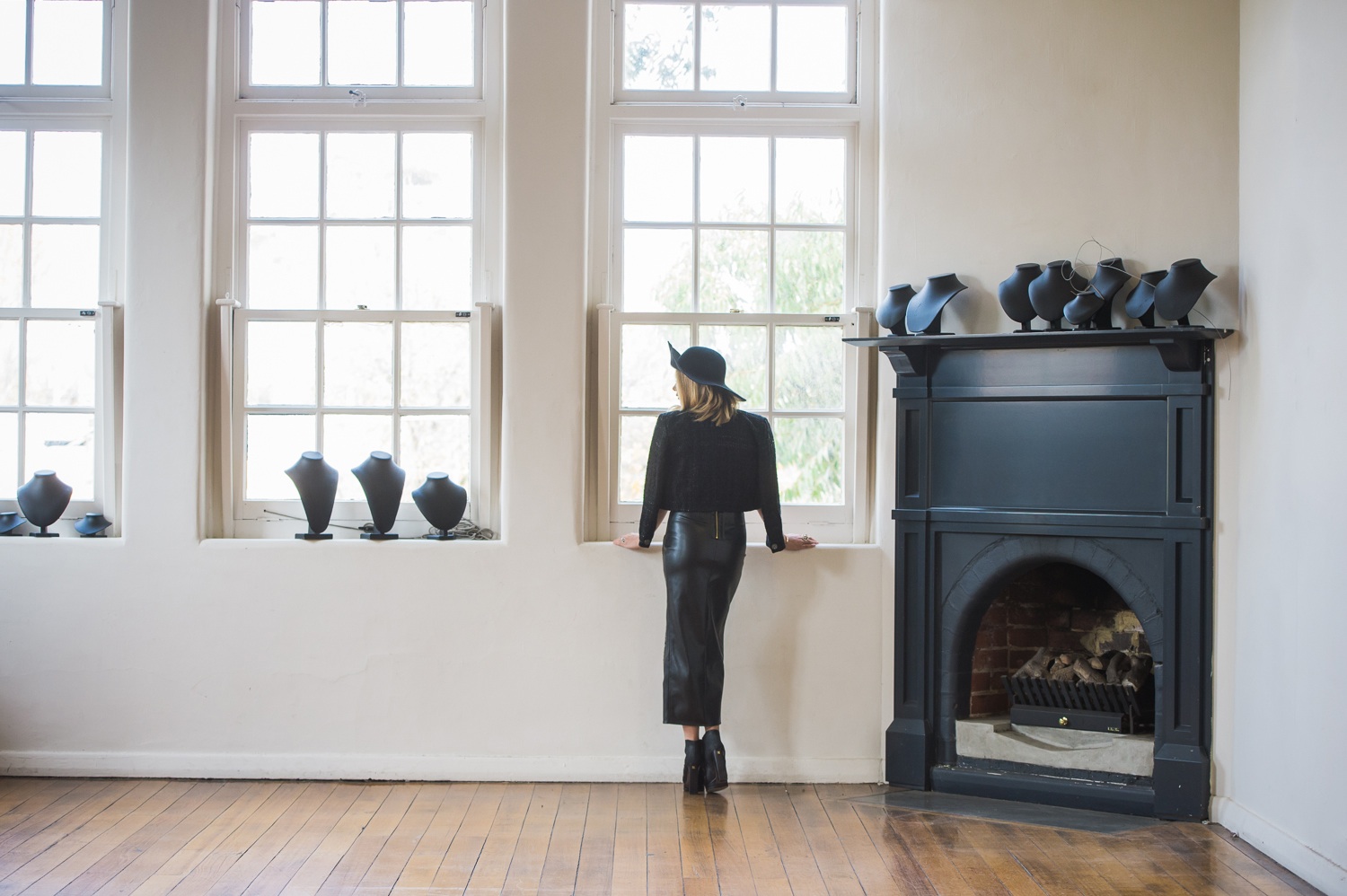 I feel like I am on a shopping roll at the moment. Since getting back from Dallas, I have given my gym clothes a rest and made an effort each day to dress up, in, well… normal clothes. I recently culled my wardrobe and made a few new purchases that I can easily work into the wardrobe pieces that survived the great wardrobe cull of May 2015. I have always bought affordable trend driven fashion items, which, I will continue to do, but the pieces that stand the test of time (or a cull) are the wardrobe must-haves (e.g: black blazer, jeans, knits, denim shirt) or expensive items.
I snapped up this skirt last week which I am thrilled with for winter and lucky for me, it works perfectly with my little black Chanel jacket (aka example of an expensive item that shall never leave my wardrobe. Ever!).  I own three Chanel jackets, the first I received on my 30th birthday from my husband and as I mentioned in a blog post a little while back with the gorgeous video with the making of a tweed jacket, my main inspiration before and when starting my blog, has always been the house of Chanel.
Basically, I am not saying you must go out and buy yourself a Chanel jacket, just sit back and look at the wardrobe you have and know the pieces that will last you a life time and those that will make it on the cull pile for June.